Some of you might know Hongdae's "Free Market", held every Saturday at Hongik Children's Park. Well, there's one big issue: it only opens from March to November. In order to keep the vibe up in winter as well, some creative people came up with the idea of running a similar type of flea market in the chilly season.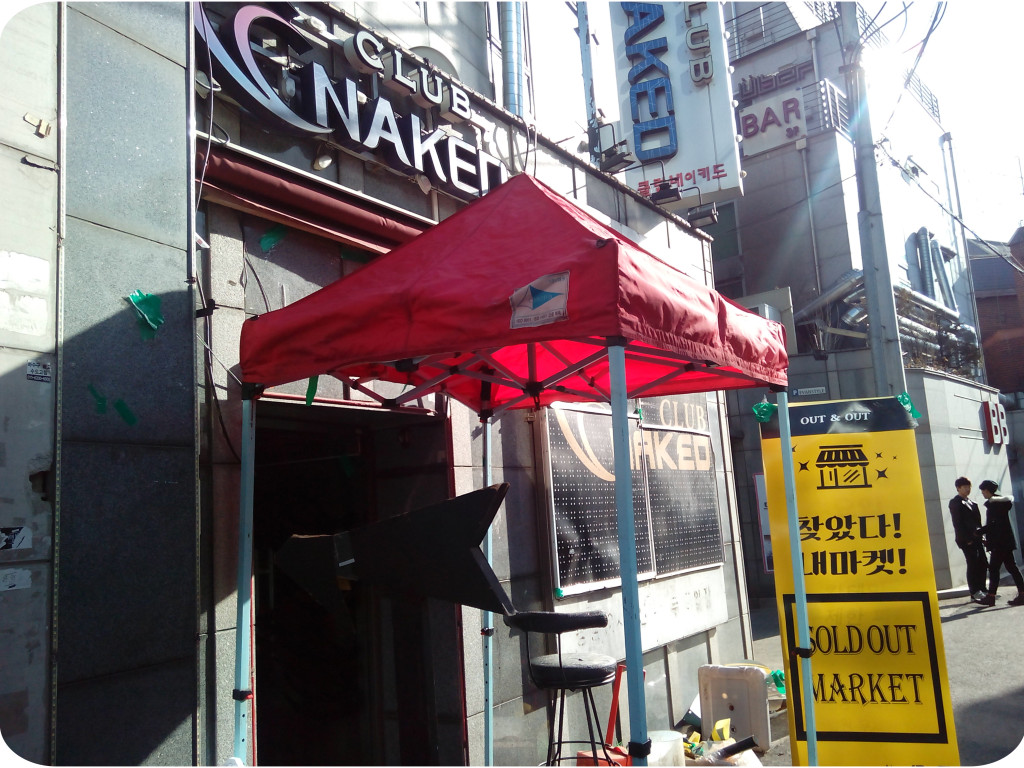 "Sold Out Market" is held every weekend from 1 to 6pm at Club Naked in Hongdae. The atmosphere of  the club adds a youthful touch to this flea market.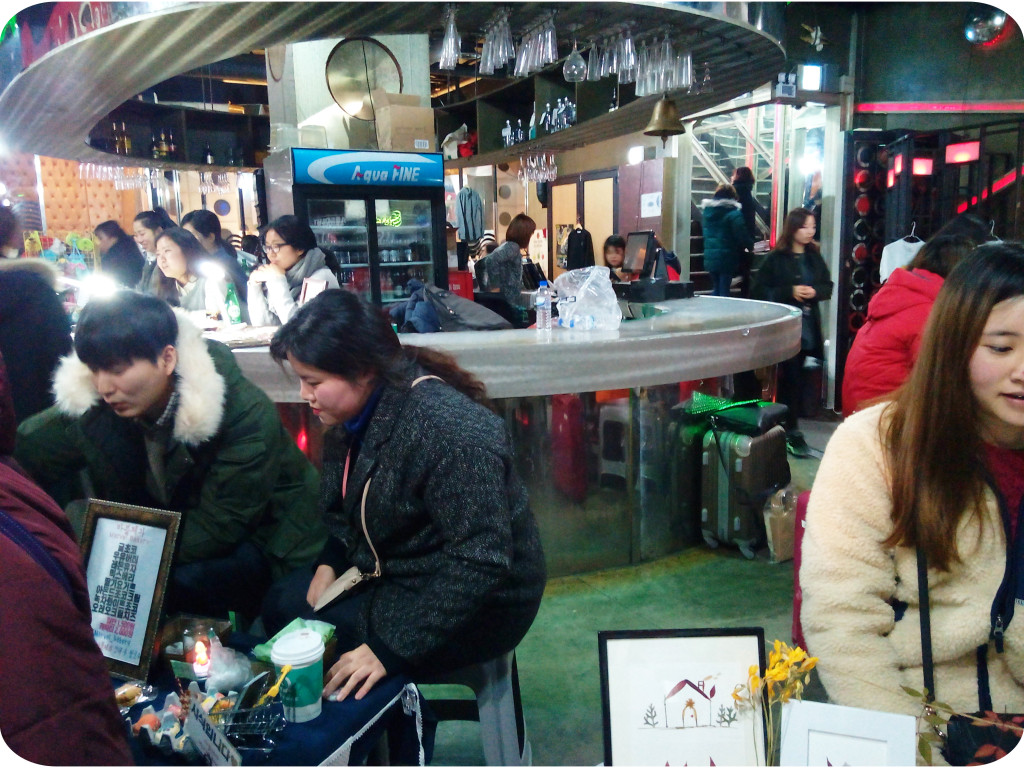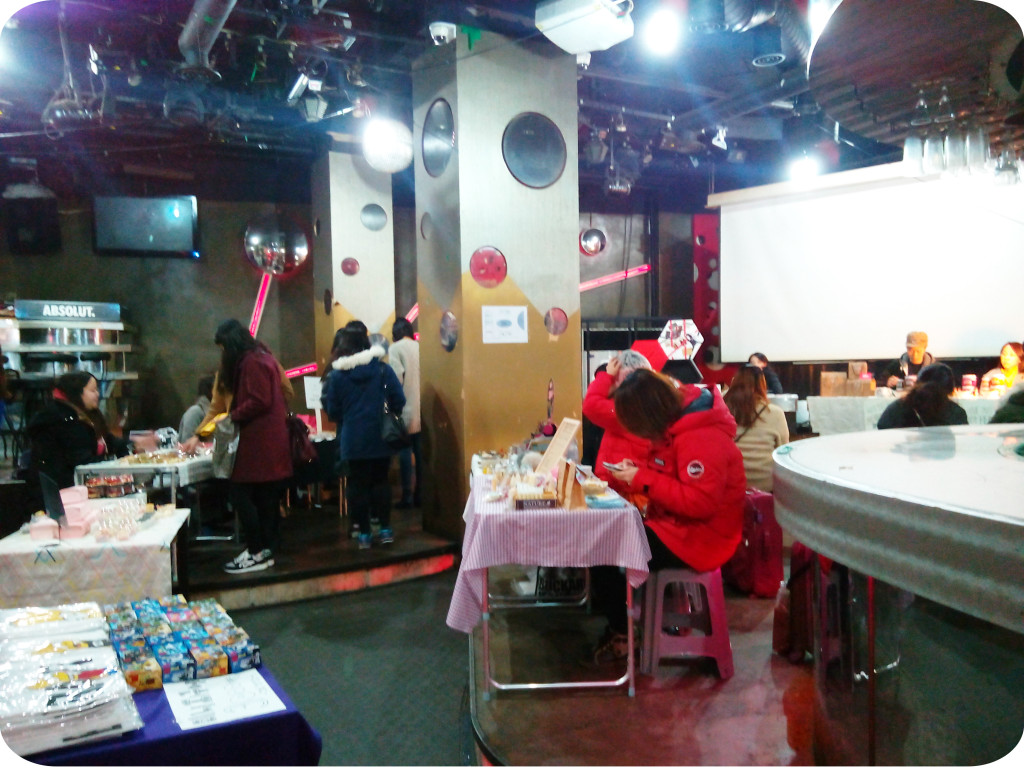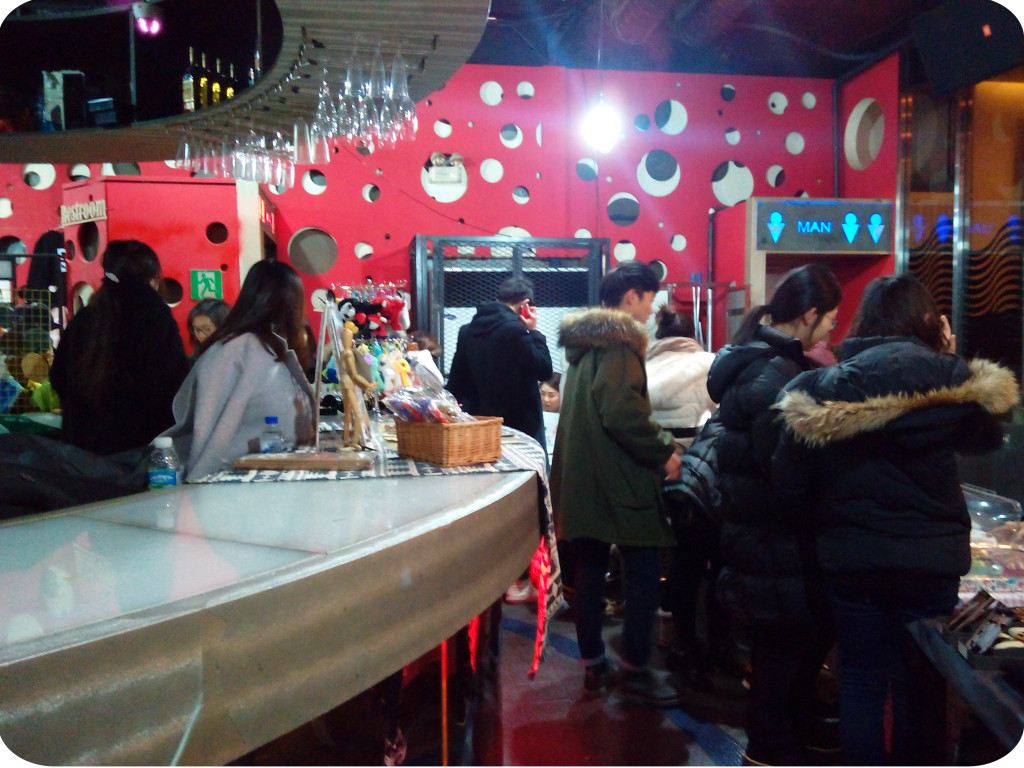 Just like "Free Market", "Sold Out Market" isn't the typical kind of flea market. It's meant for artists who want to sell their arts and crafts. Thus, there's an enormous variety of captivating merchandise: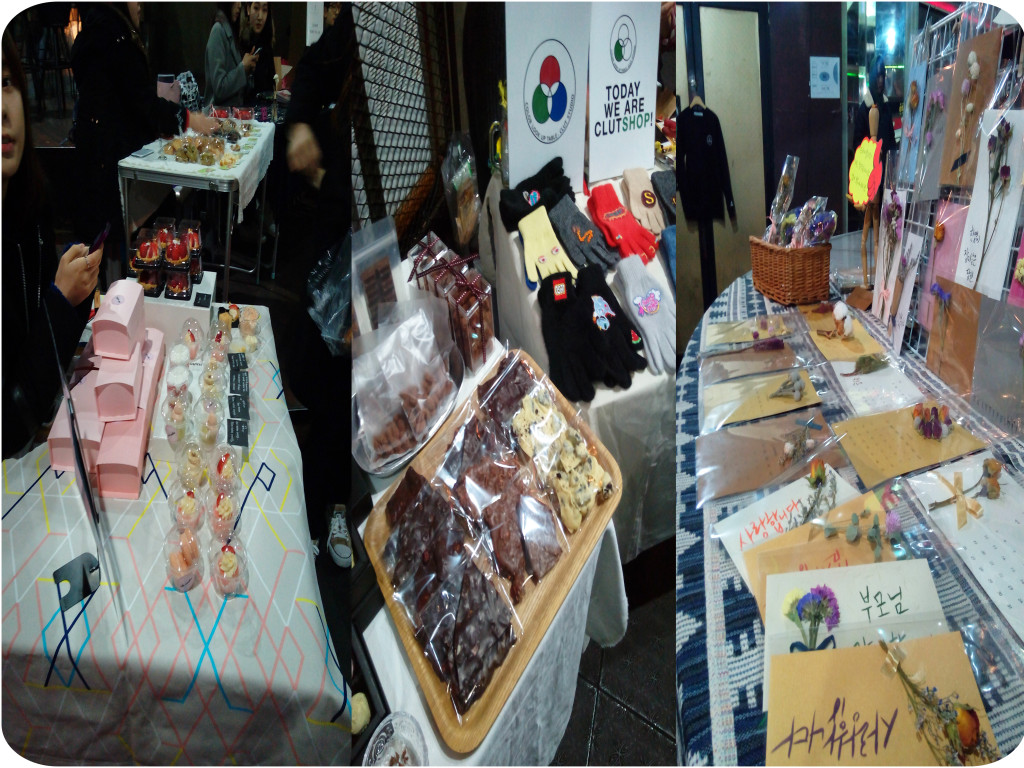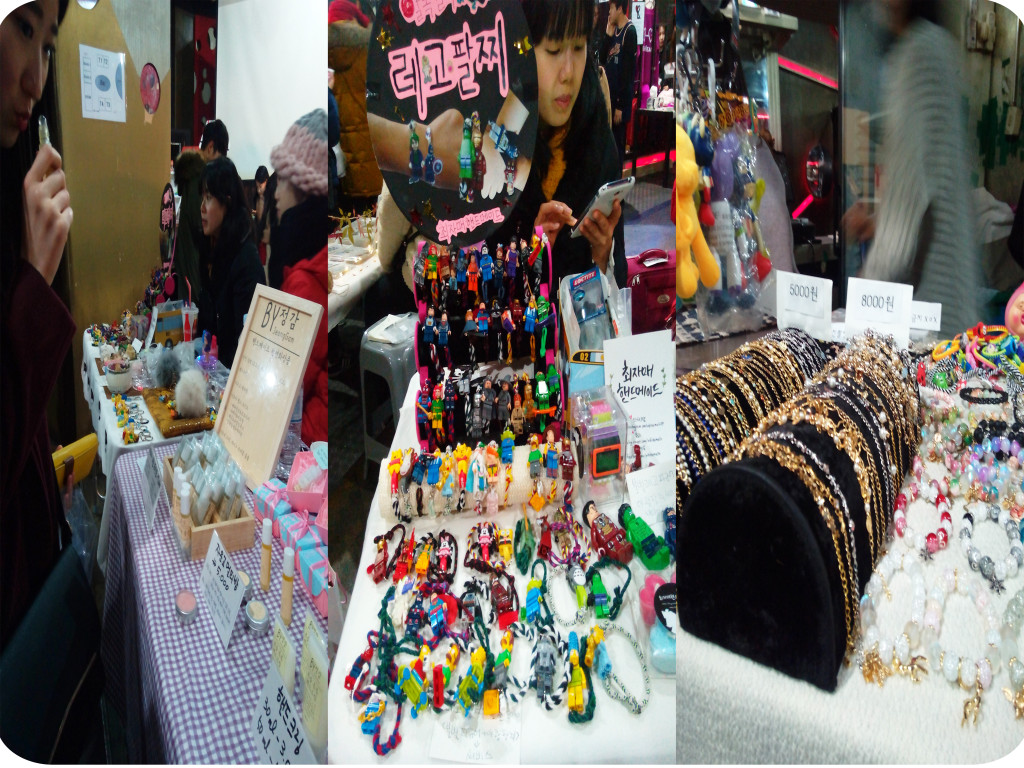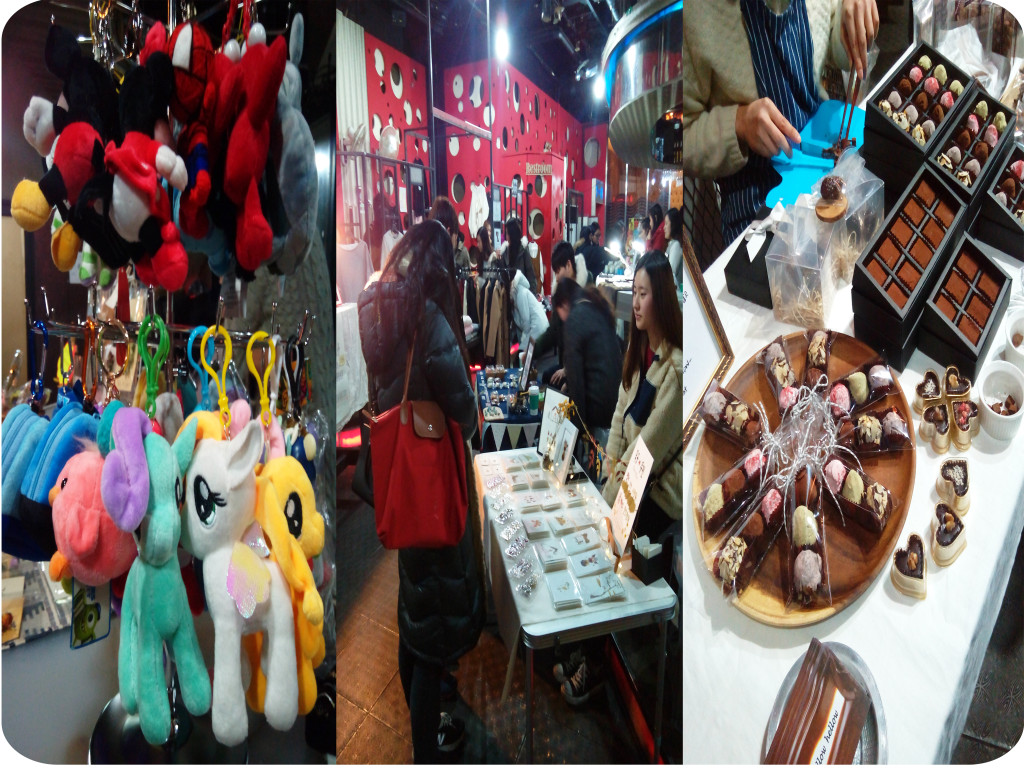 Directions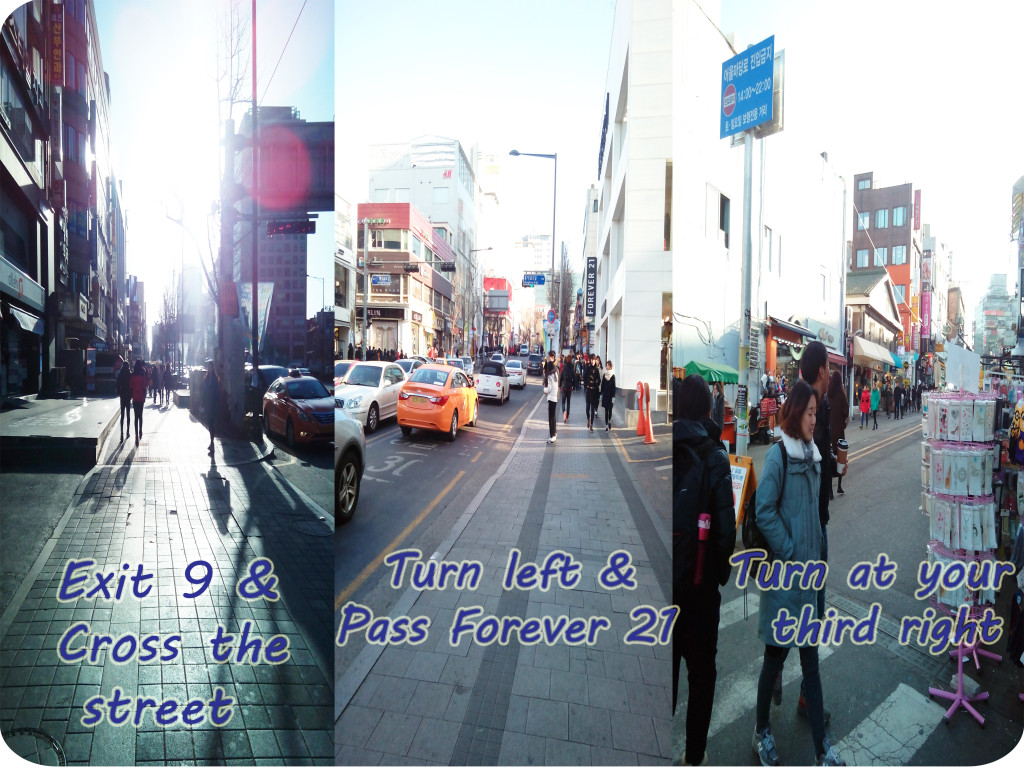 Take Exit 9 at Hongik University Station, cross the street, go down the street and cross again at the second crosswalk, then turn left. Pass Forever 21 and turn at your third right.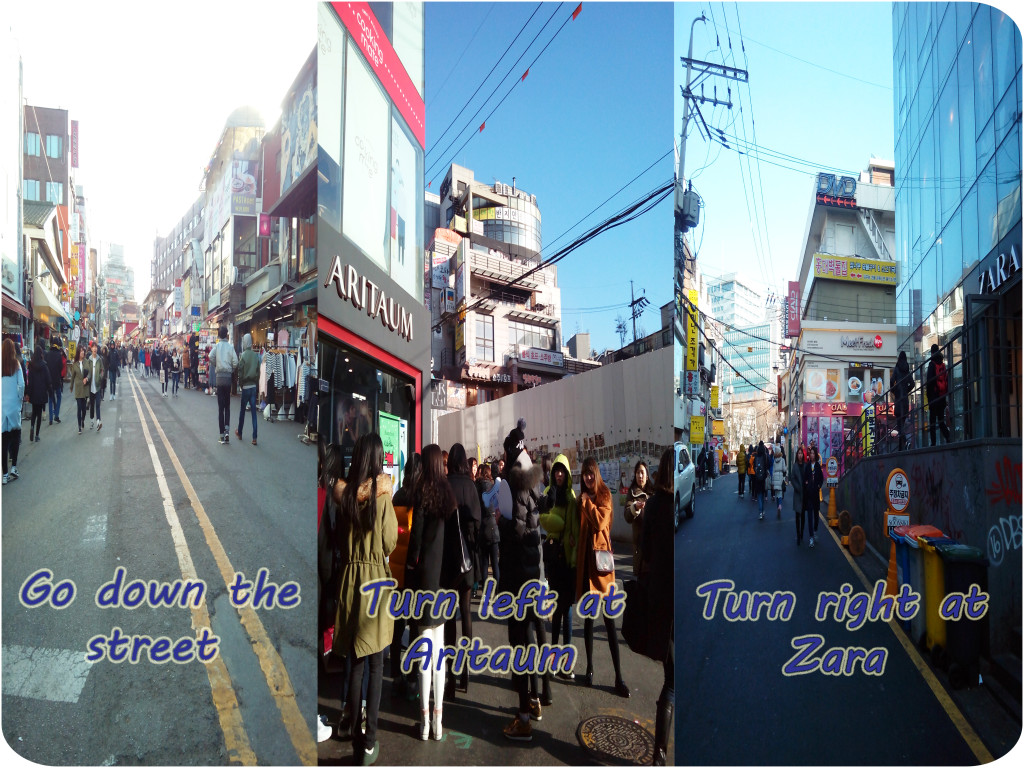 Go down the street and turn left at Aritaum, then go up the street and turn right at Zara. You only have to walk a few meters until you see Club Naked on your left.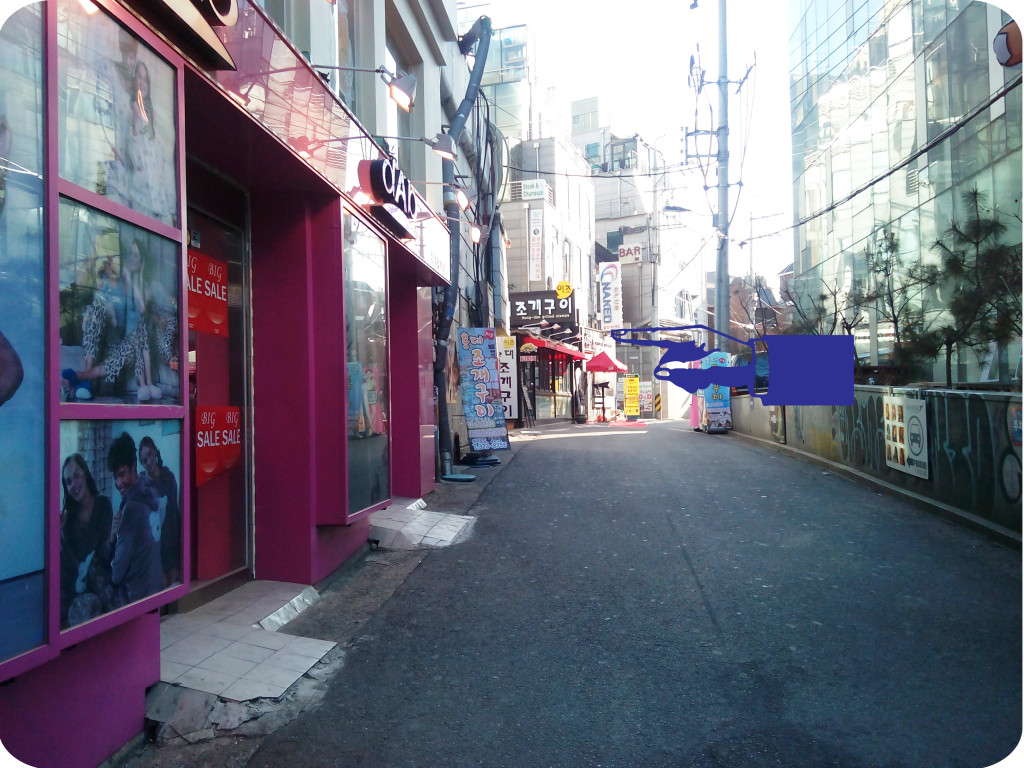 I hope you'll check out this amazing flea market!
Till next time,
Julie