What's the reason for you coming to Korea? I guess a lot of you will answer that you're here because of K-Pop. Even though I can't emphasize enough that you should appreciate other aspects of this fantastic country as well, I'm able to relate to why K-Pop is one of the major reasons why fans all over the world decide to visit the splendid peninsula that is Korea. For all of you K-Pop fans out there, I've got some exciting news to share (well, it's rather old news, but better late than never, right?): The Seoul Global Cultural Center is offering cheap dance lessons for foreigners!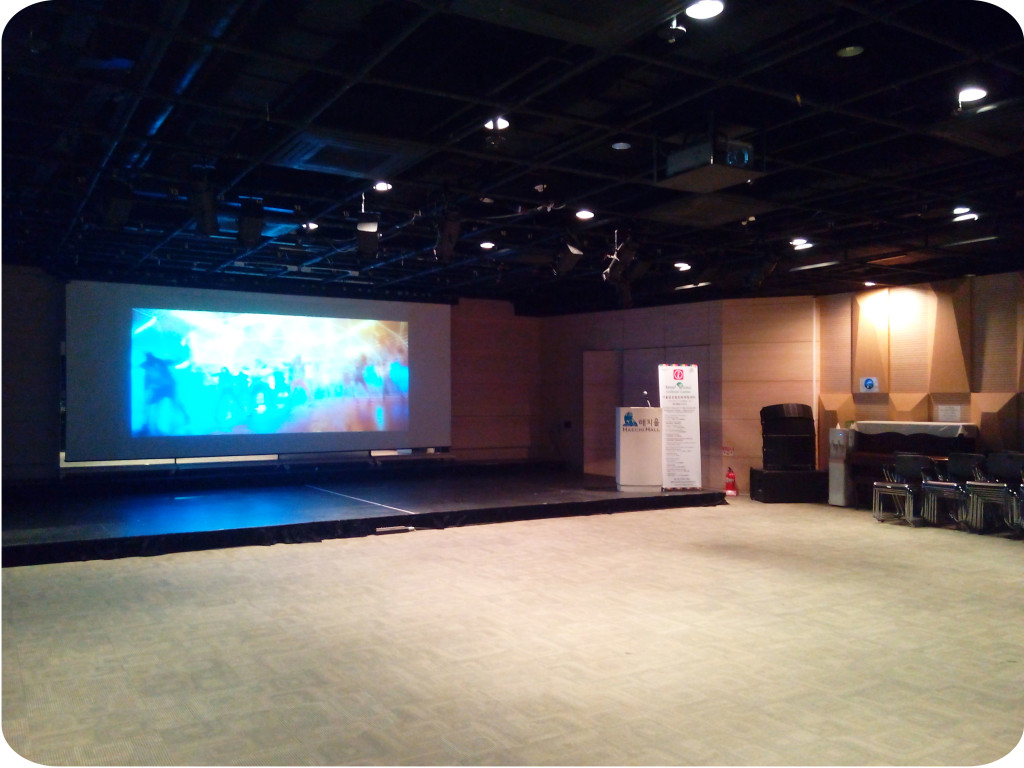 Classes are held every Wednesday from 4:30pm to 6pm in Myeongdong. During every single lesson, you'll learn part of the choreography of contemporary K-Pop songs such as "Good Boy" by GD&Taeyang, "Up&Down" by Exid or "Crazy" by 4Minute. I took two classes at the center and was impressed by the teacher's ability to explain the steps in a way that even 'noobs' like myself could follow along easily. Don't forget to prepare suitable clothing though!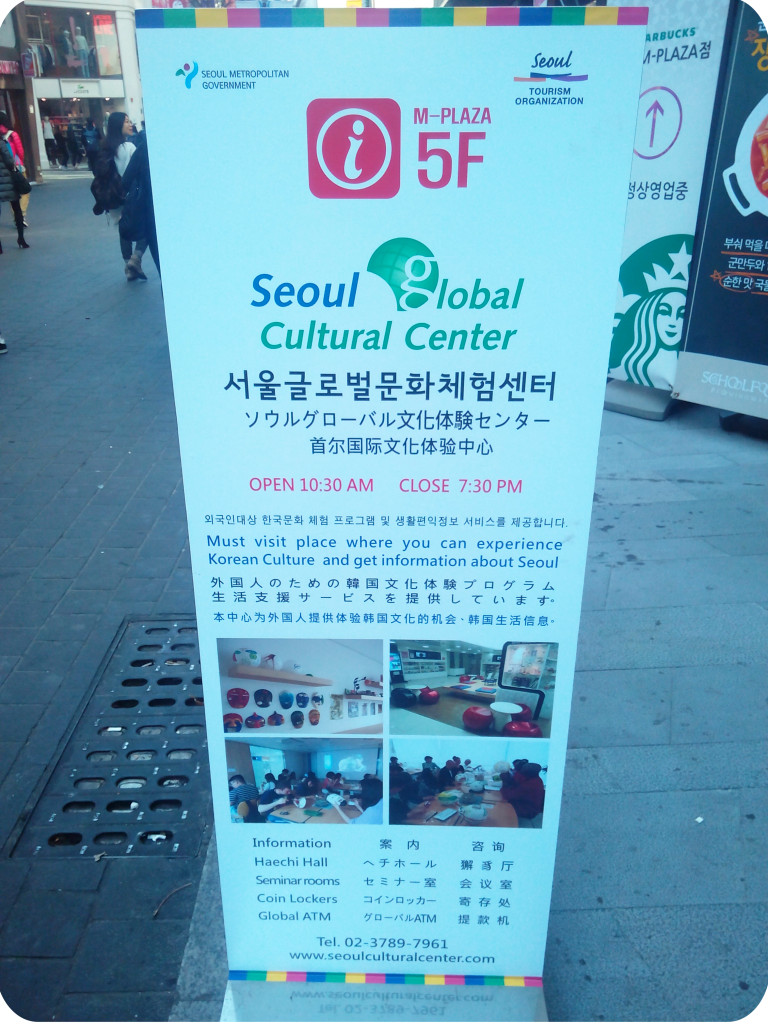 One class costs 5000 won, or you can also register for a month (4 lessons) and only pay 10000 won! If you want to apply, you can do so on Seoul Global Cultural Center's website. You'll find more information about the dance classes and other lessons they offer there, as well as on their Facebook page.
Directions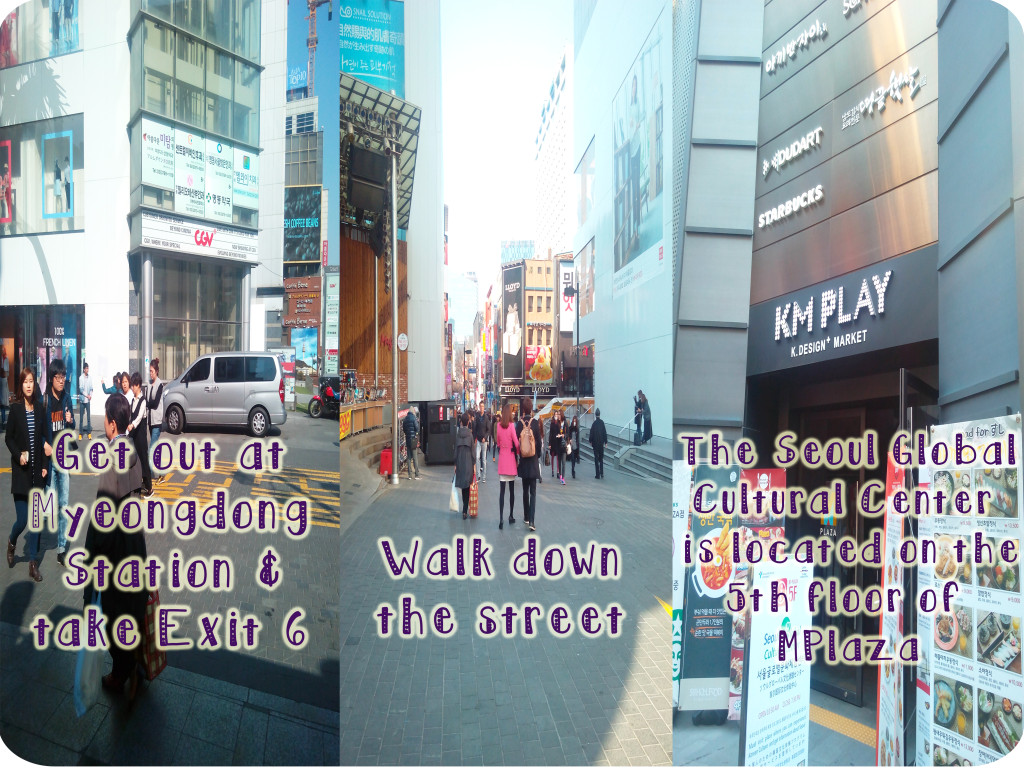 Take Exit 6 at Myeongdong Station, turn left and walk down the street until you see Forever 21 on your right. The Seoul Global Cultural Center is located on the 5th floor of the same building.
Till next time,
Julie