When you finally arrive in Korea, all you can think of is meeting your favorite K-pop stars as fast as possible. Does that description fit you? Well, I guess attending one of the weekly K-pop shows is one of your dreams, then? BUT, as most of us know, getting into shows like Inkigayo or Music Bank is definitely easier said than done. Don't worry, there's a very easy way that will give you access to one of these programs (if you have a bit of money to spare, that is): MCultour.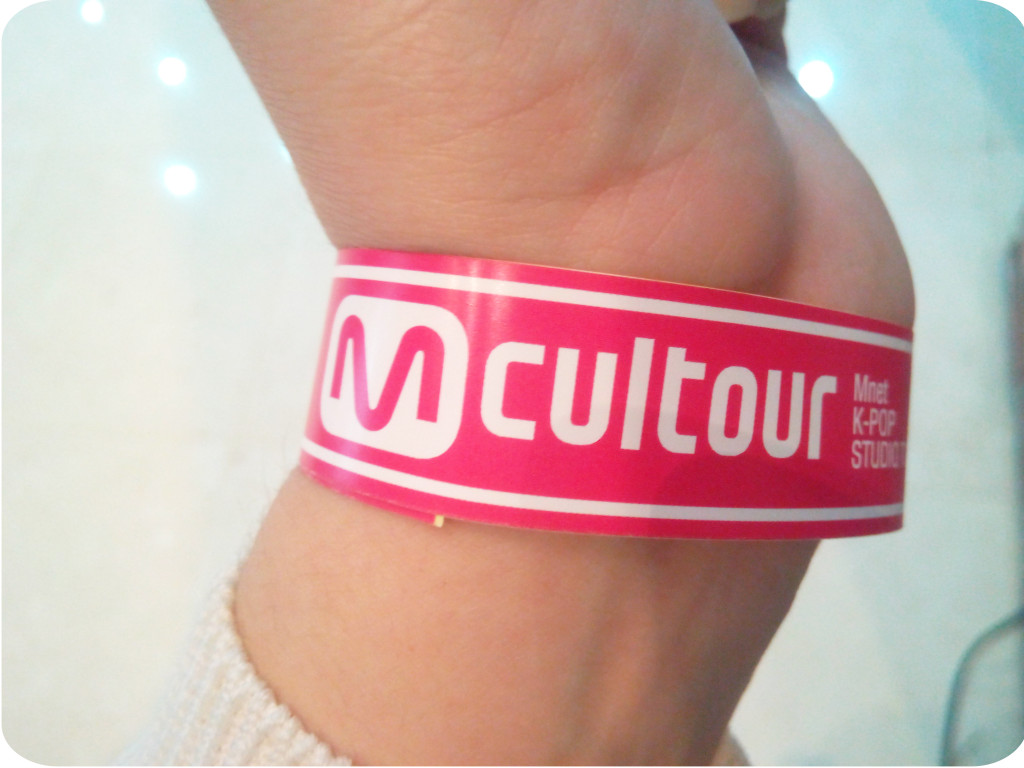 So, what is Mcultour? Mcultour is a tour organized by SM C&C, M.net and CJ E&M. I'm pretty sure that if you're a K-Pop fan, at least one of those names will ring a bell. You probably guessed it right: by buying an Mcultour ticket, you will be able to watch Mcountdown, M.Net's K-Pop show. Another perk of the Mcultour is that, since SM C&C is one of the main companies in charge of the tour, you'll get some SM Entertainment artist freebies as well, such as wrist bands, photo cards and stickers. On top of that, there will be a raffle with bigger prizes like passport cases etc.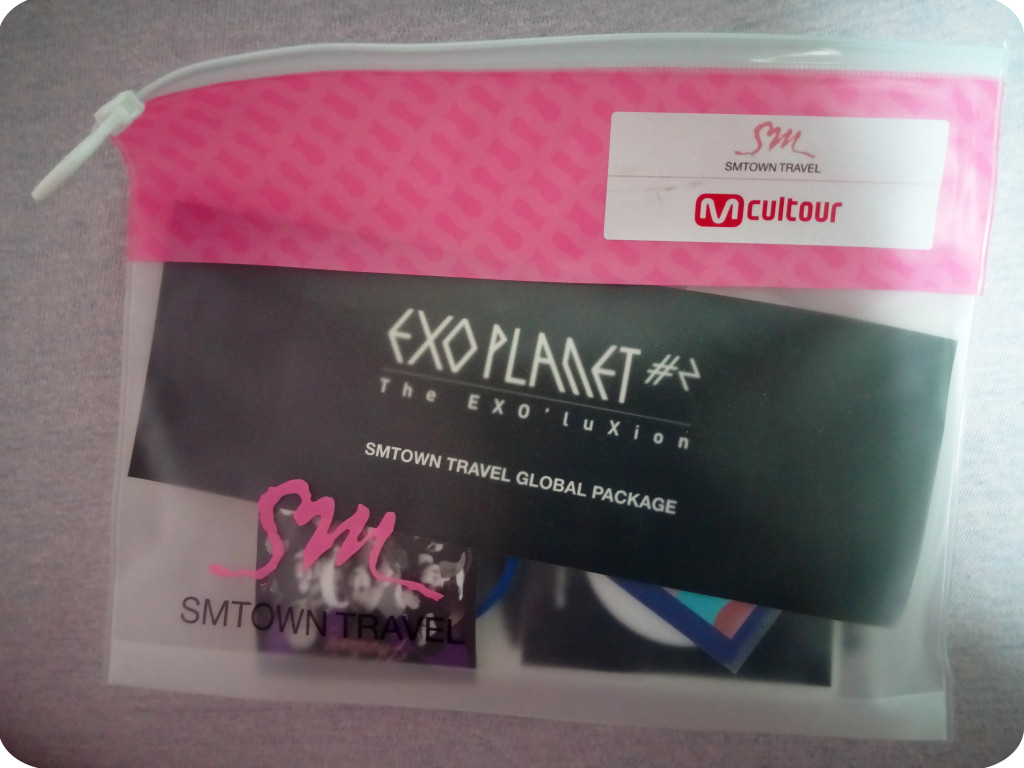 The Mcultour is actually a real tour. Before you enter the show, you will be guided through CJ E&M's creative space, where staff members discuss ideas for program segments and such. Usually, the entry to the creative lounge is restricted and apart from staff, only tour takers are allowed in, so it's definitely a one of a kind experience. You can even take photos inside: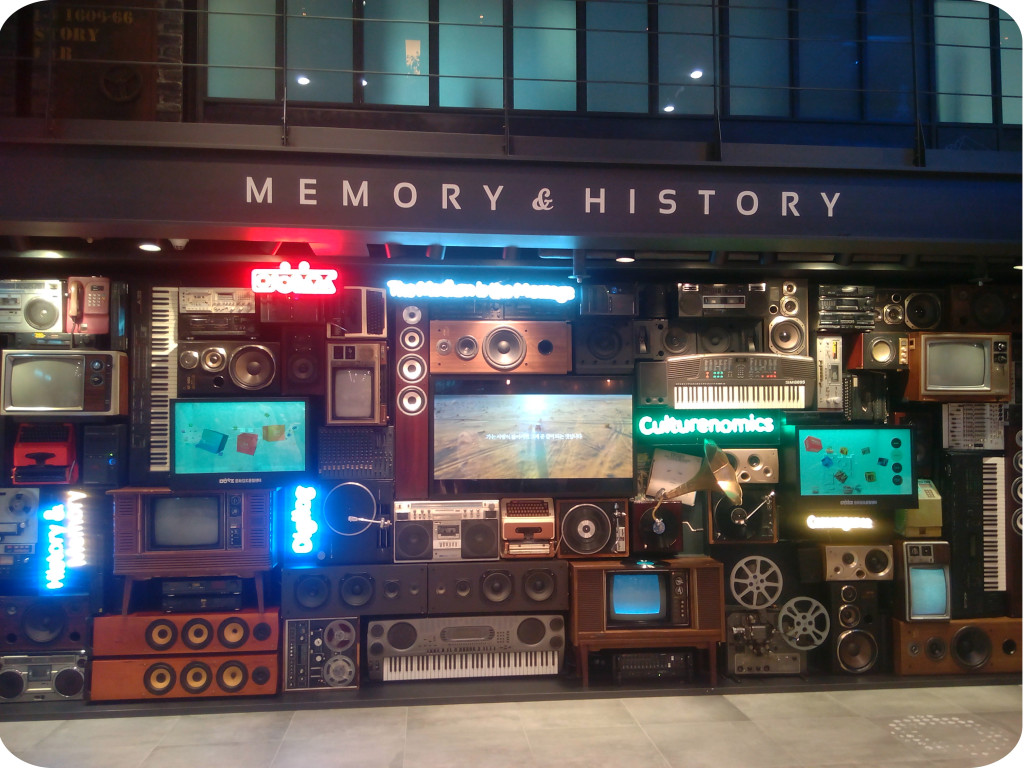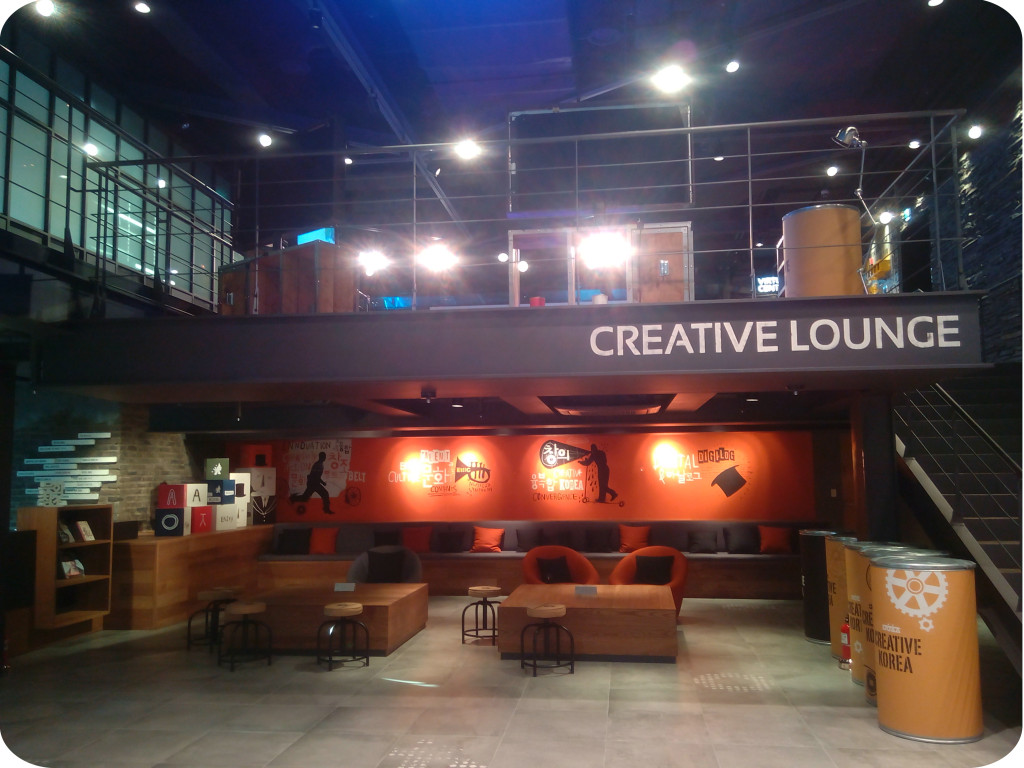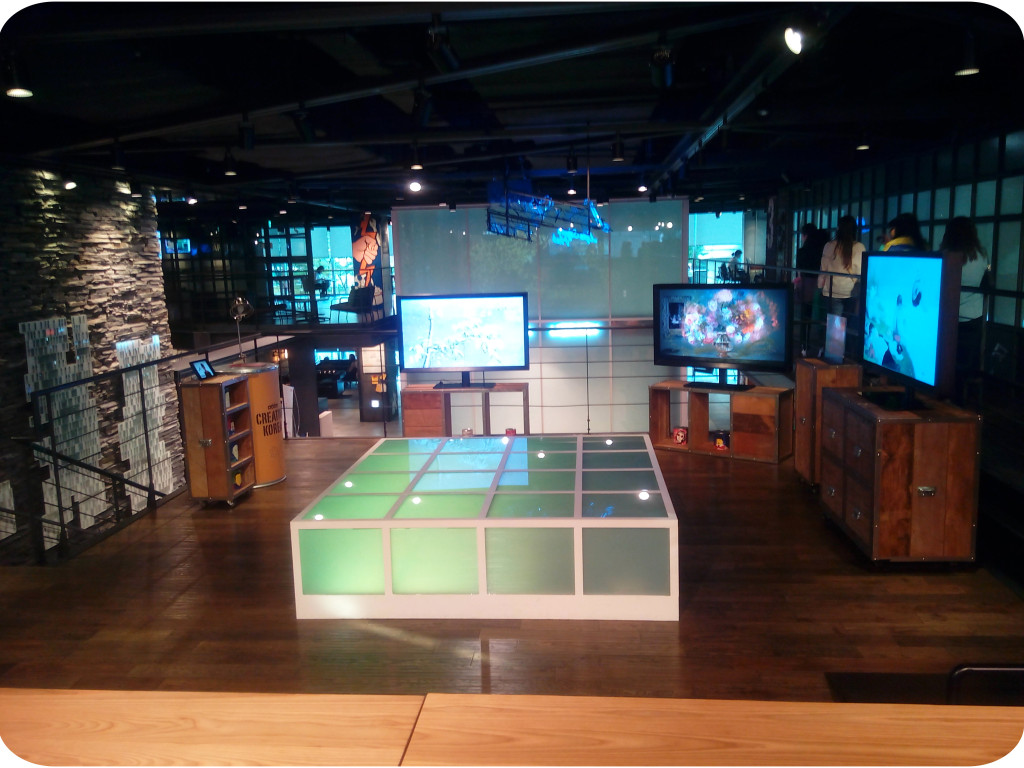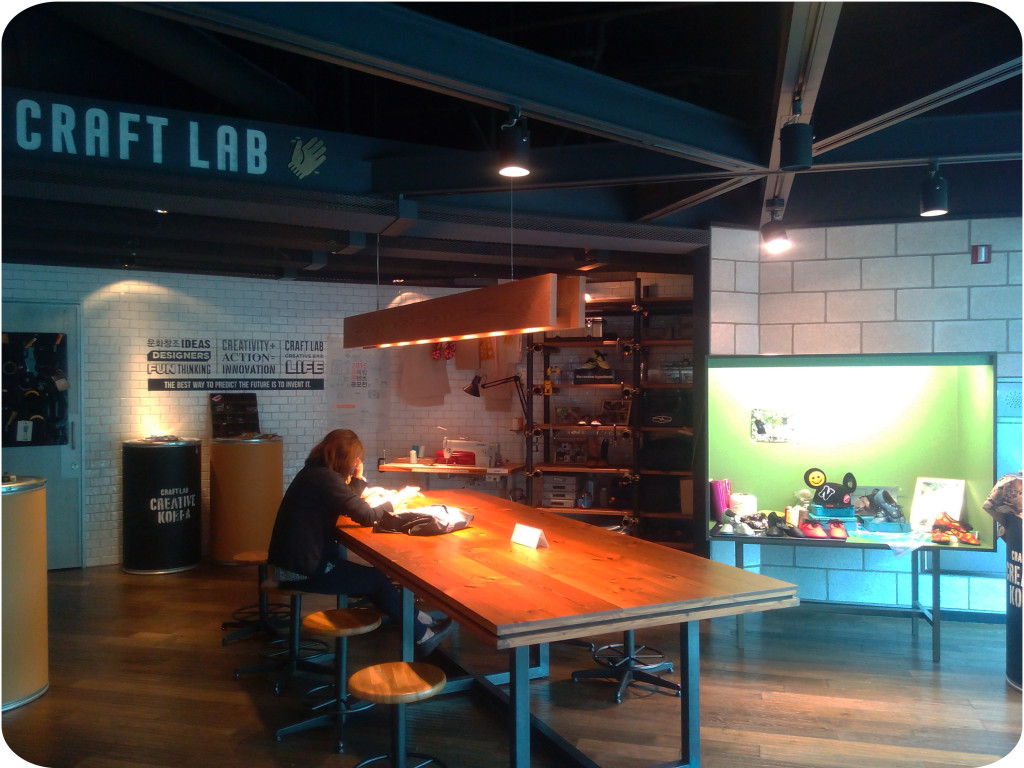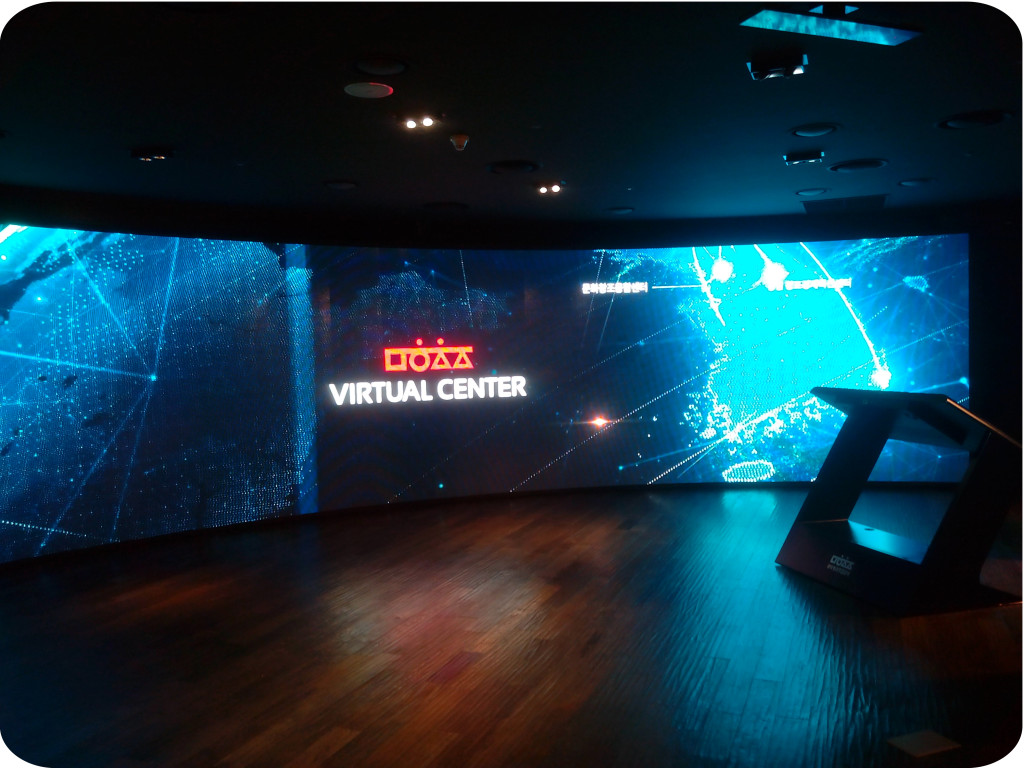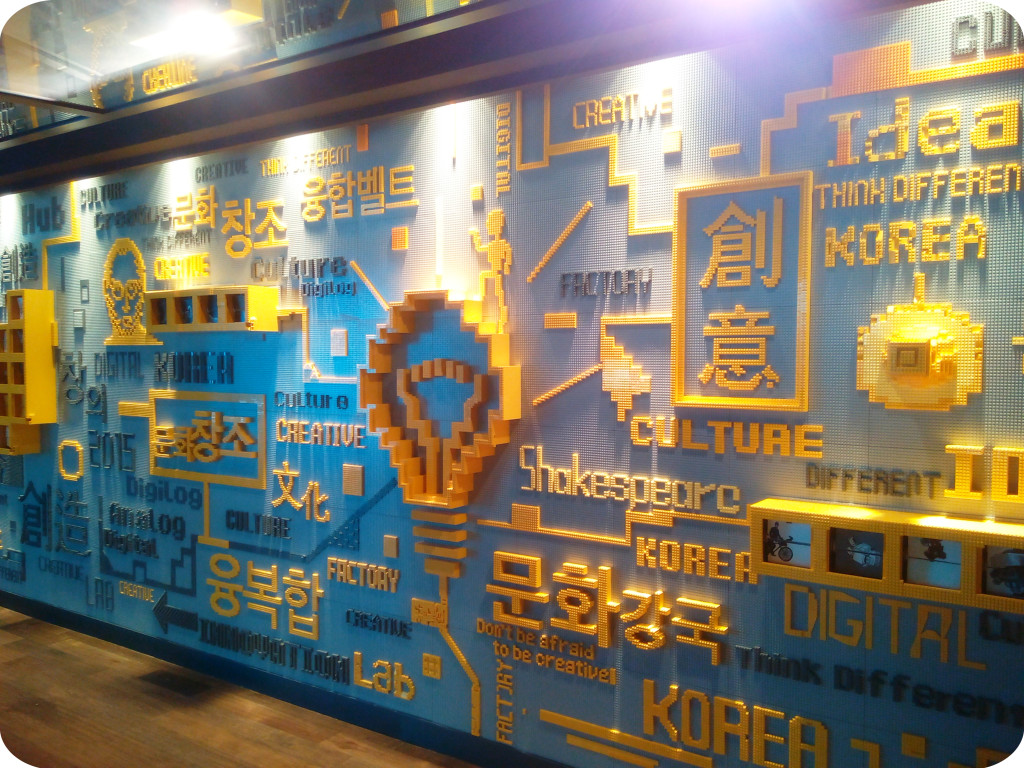 After the tour, a group representative will be selected. Wait, what? Let me explain: there are three different groups, the English speakers, the Chinese and the Japanese. Right before going upstairs into the waiting hall, the 3 group representatives will play rock-paper-scissors to decide which group will go in first. I've taken the tour twice so far, and the English group won both times 😀 . But, does that mean you will be able to enter the studio first? Unfortunately, no. Here's why: You will be given wristbands with a number on them on a first come, first served basis. Say, if you arrive at the CJ E&M building half an hour before the tour starts, there might already be some people who got their wristbands earlier. So, if you're number 1, are you the first to enter? Sadly, there will always be people who will be given priority. These people have blue VIP passes, but I have no clue how to get one of these (probably connections).
Inside the waiting hall, you will have to sit down for about an hour until you can finally go in. There might be some rookies passing by, but keep in mind that you're not allowed to take photos (the same goes for inside the studio!).
Right before the start of the show, you can finally set foot inside the (in my opinion) rather small studio. Most people are probably going to run right to the front, but I've got an ultimate tip for you: go to the left, that's where most of the artists will come out and wait for their performances to begin. Chances are that you will have eye contact with some of the idols 😉 . Btw, all tickets are standing and there are no seats available in the studio (if you have health problems you could maybe ask one of the staff members about your options beforehand).
If after the show, you still haven't got enough of your favorite K-idols, why not try waiting downstairs in the hall to catch a glimpse of some of them? Most rookies groups, as well as less famous ones will pass by the lines of fans waiting in the hall after the show and greet them. Even before the show starts, seeing some idols running around is not uncommon. Some of them passed by so fast that I couldn't even react on time and so I wasn't able to take many pictures… but here's a photo of Lovelyz waiting for the elevator: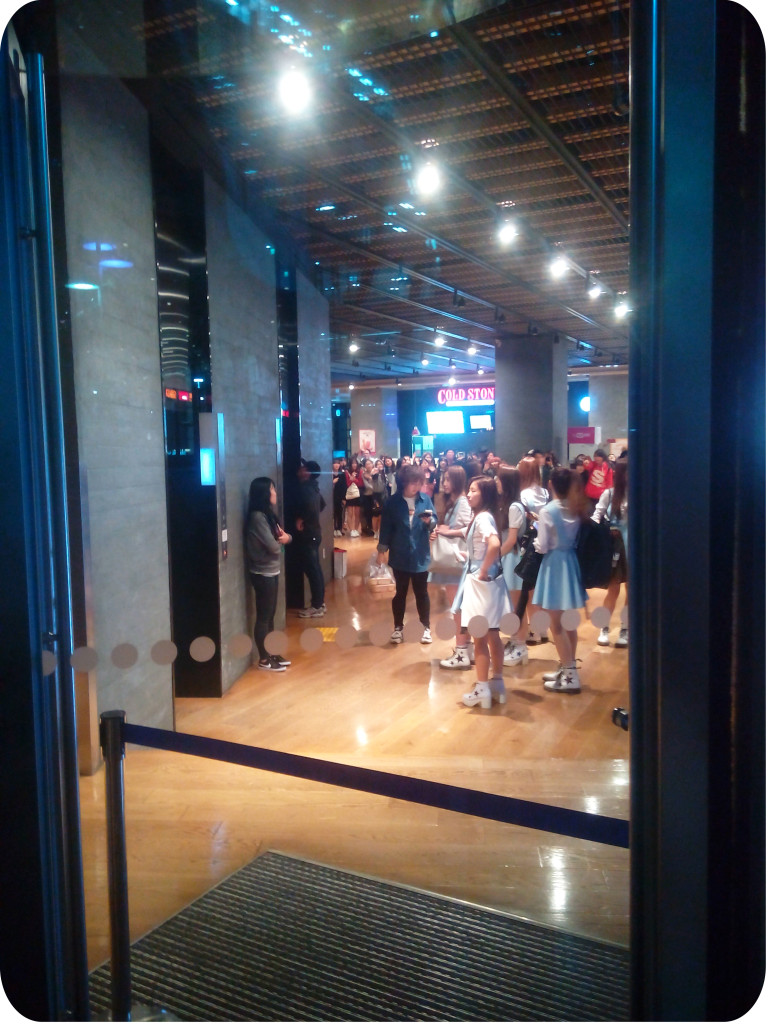 Additional information
Tickets cost 63 US dollars per person and can be booked on SMTown Travel's website. Keep in mind that the tour doesn't take place every Thursday, but rather only around twice a month.
How to get to the studio
Take the subway to Digital Media City station (Line 6, Arex and Gyeongui Line). After getting out of exit 2, take bus number 771, 6715, 7711 or 7730 to "상암DMC홍보관, YTN" (Sangam DMC Hongbogwan).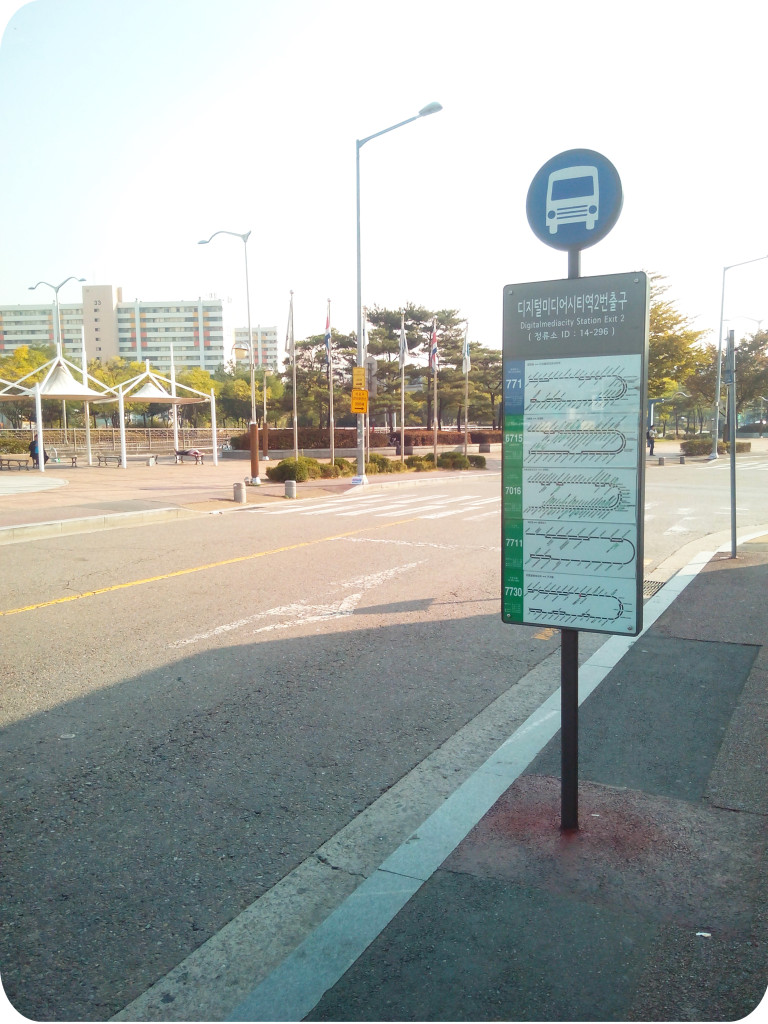 It will take about 4 minutes to arrive at the bus stop. As soon as you get out, walk towards the YTN building, then turn left. On your left, you'll see the entrance to the CJ E&M building.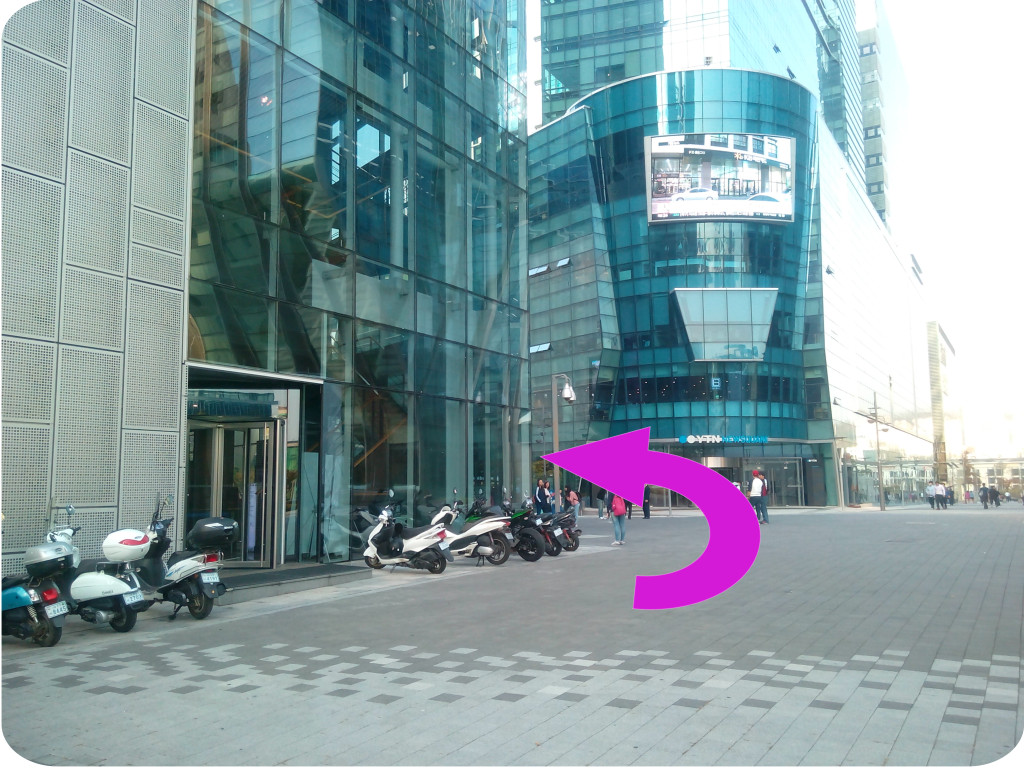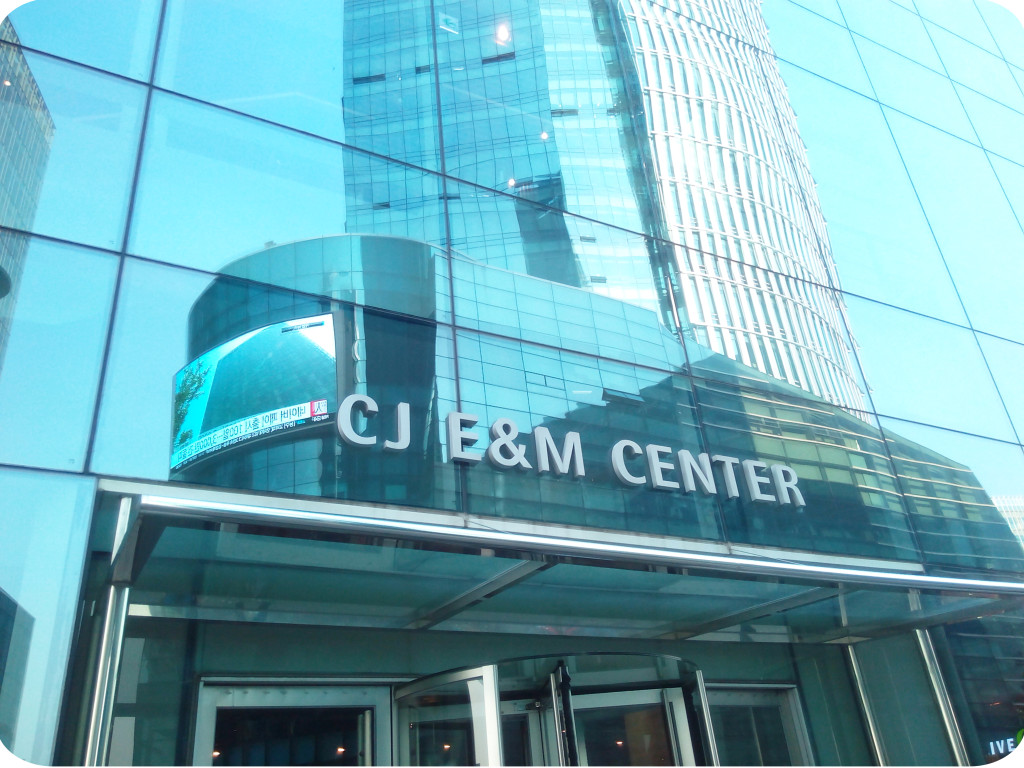 When you enter, immediately turn left, go down the stairs and you'll see the Mcultour counter right underneath the staircase.
I hope this article was helpful 🙂 .
Till next time,
Julie