Bensimon is mostly famous for their tennis shoes, but did you know that they also have a restaurant and a cafe at their flagship store in Seoul, South Korea? I actually got to eat at their fancy restaurant a week ago and this is my review: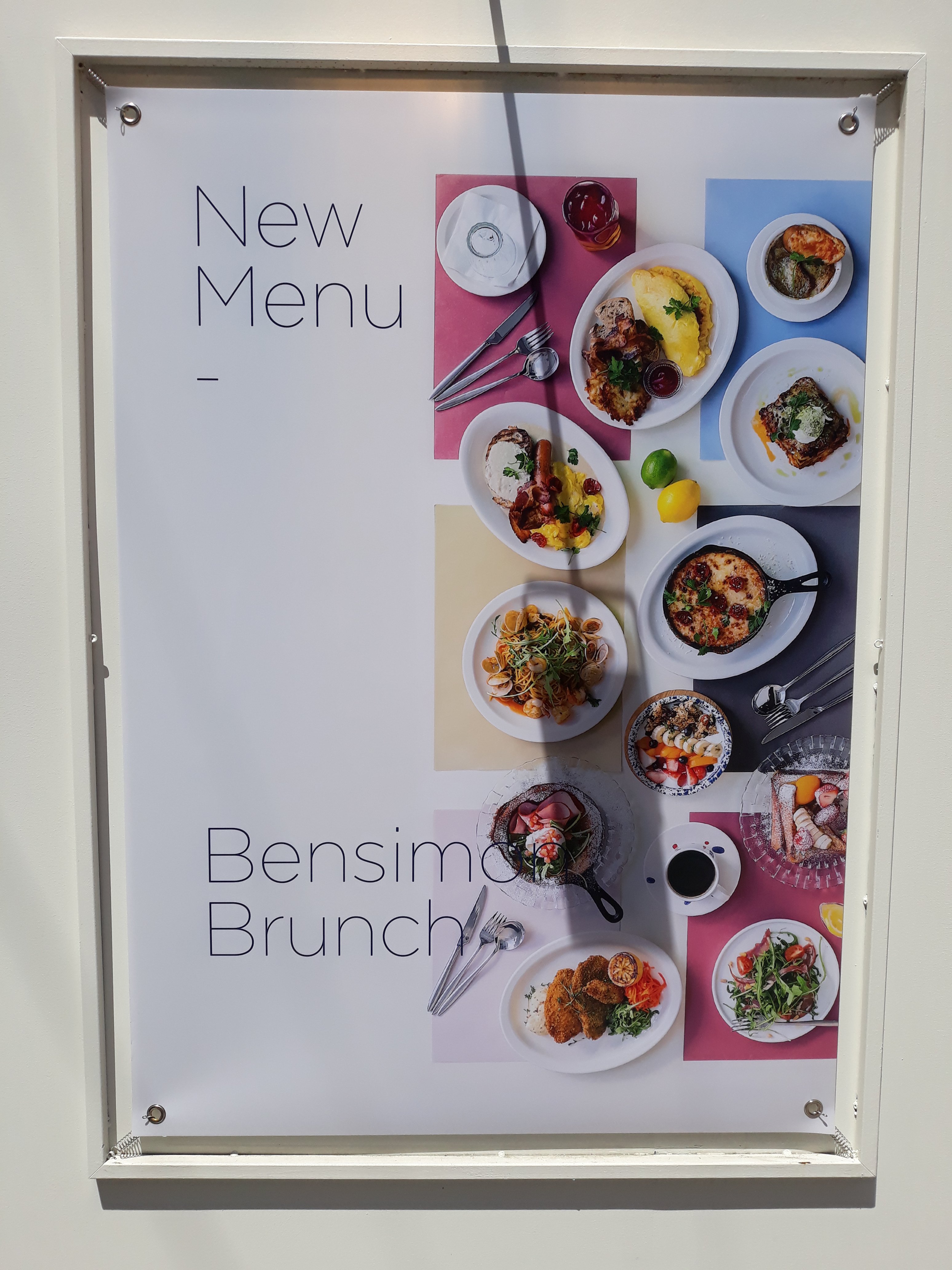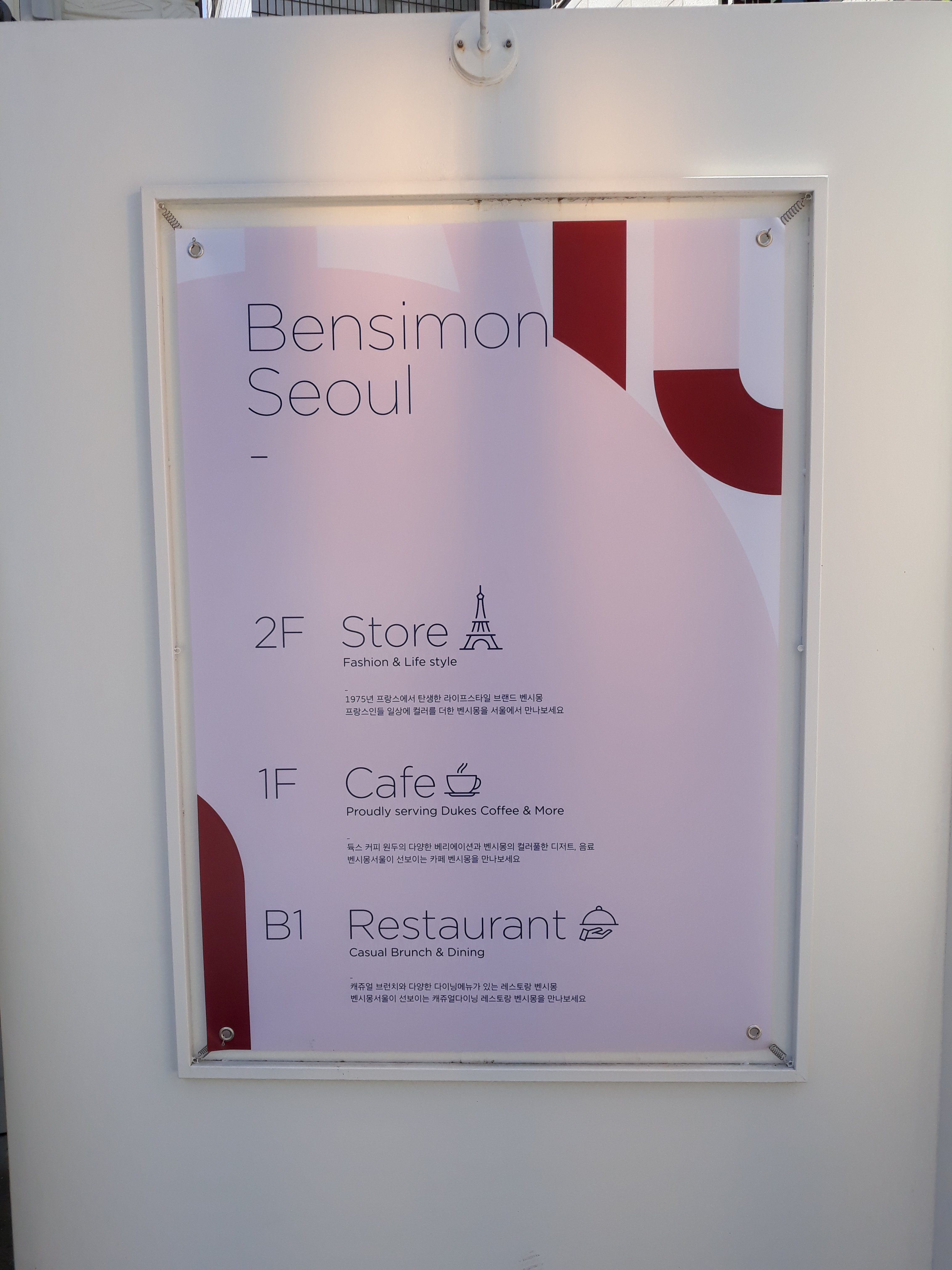 I got there on a Thursday at 1pm and fortunately, there were some empty tables left. The Bensimon restaurant offers a variety of brunch foods and the best thing is that there's no break time! The restaurant is open from 11am to 10pm, 7 days a week.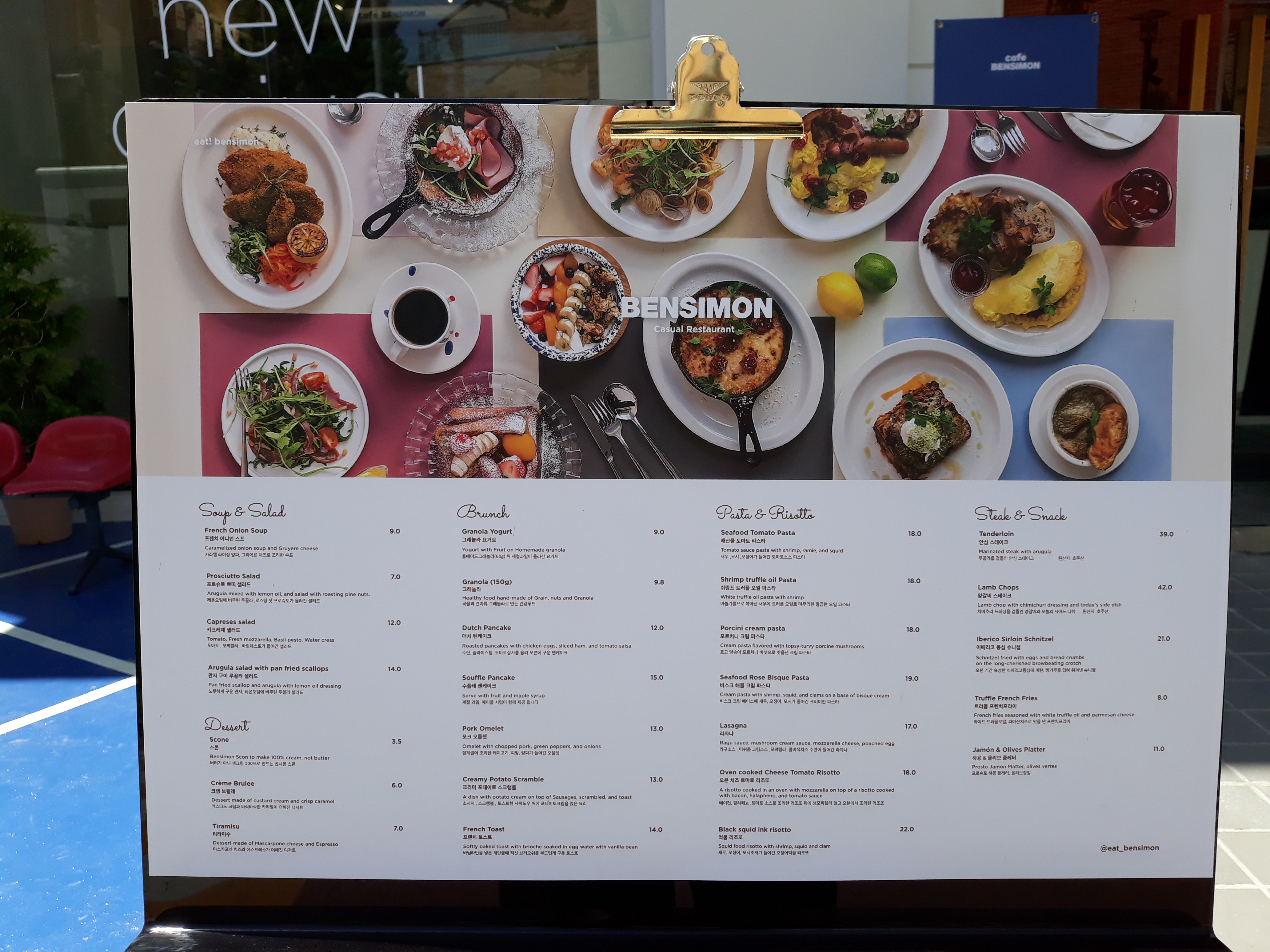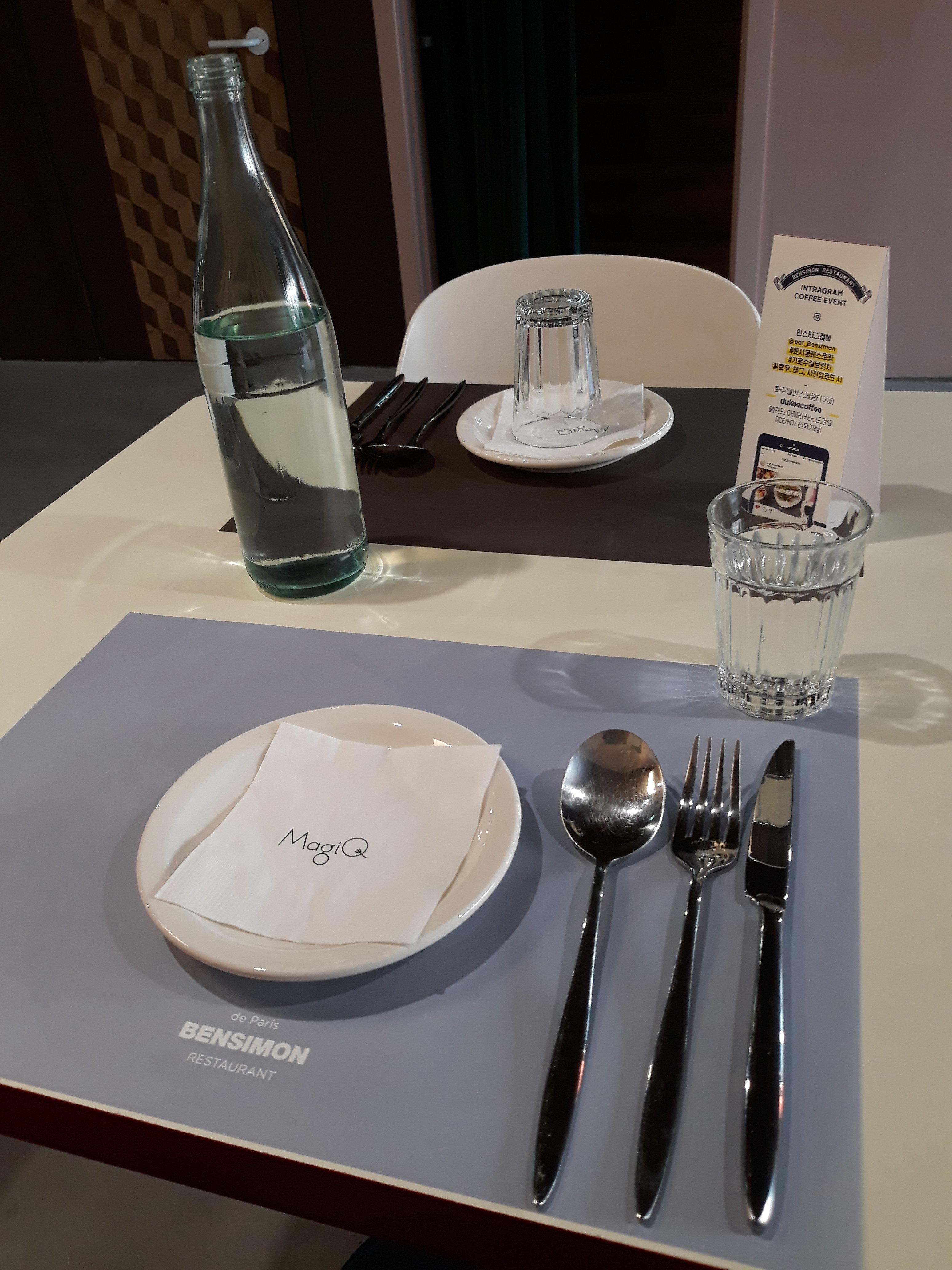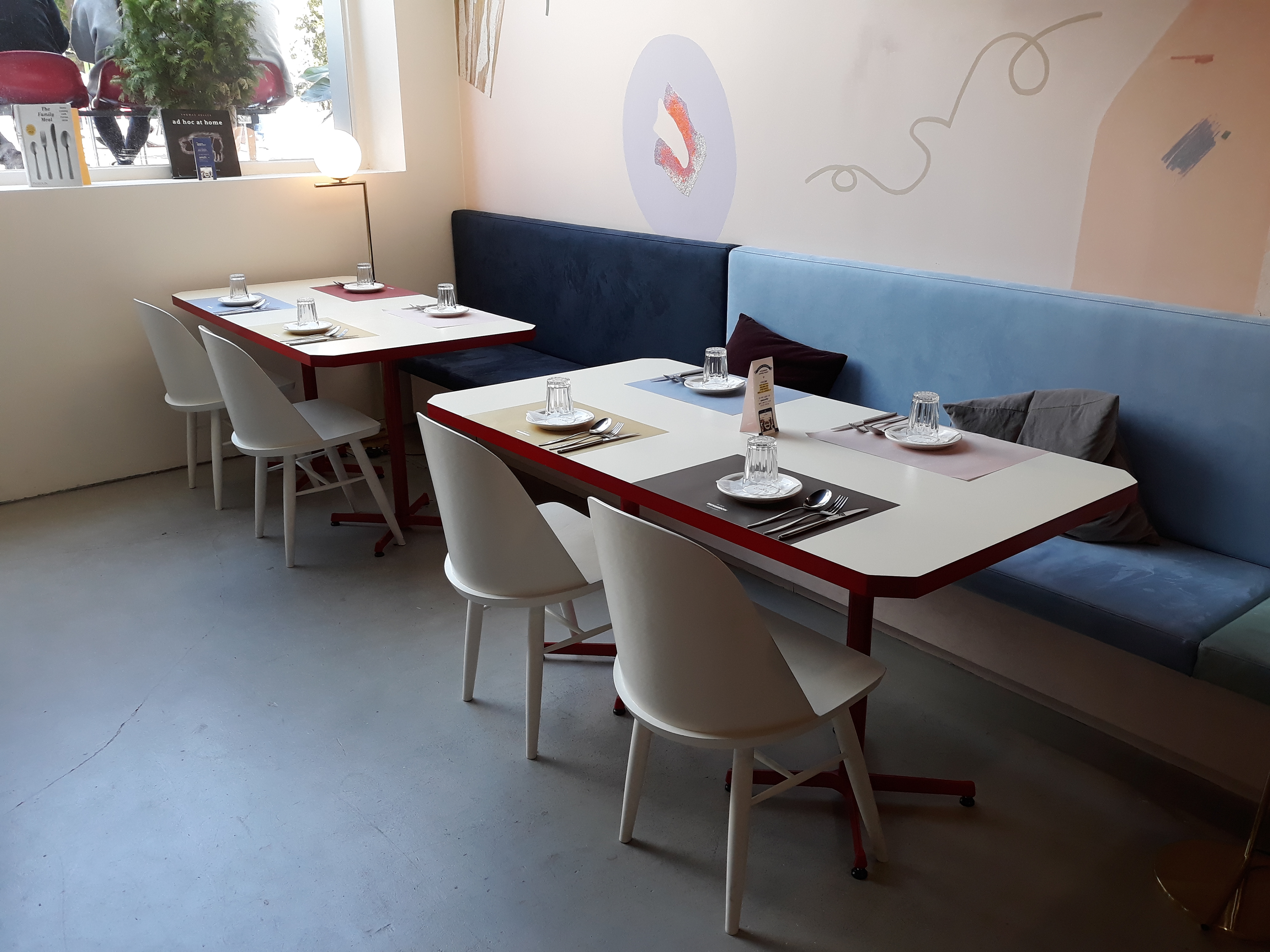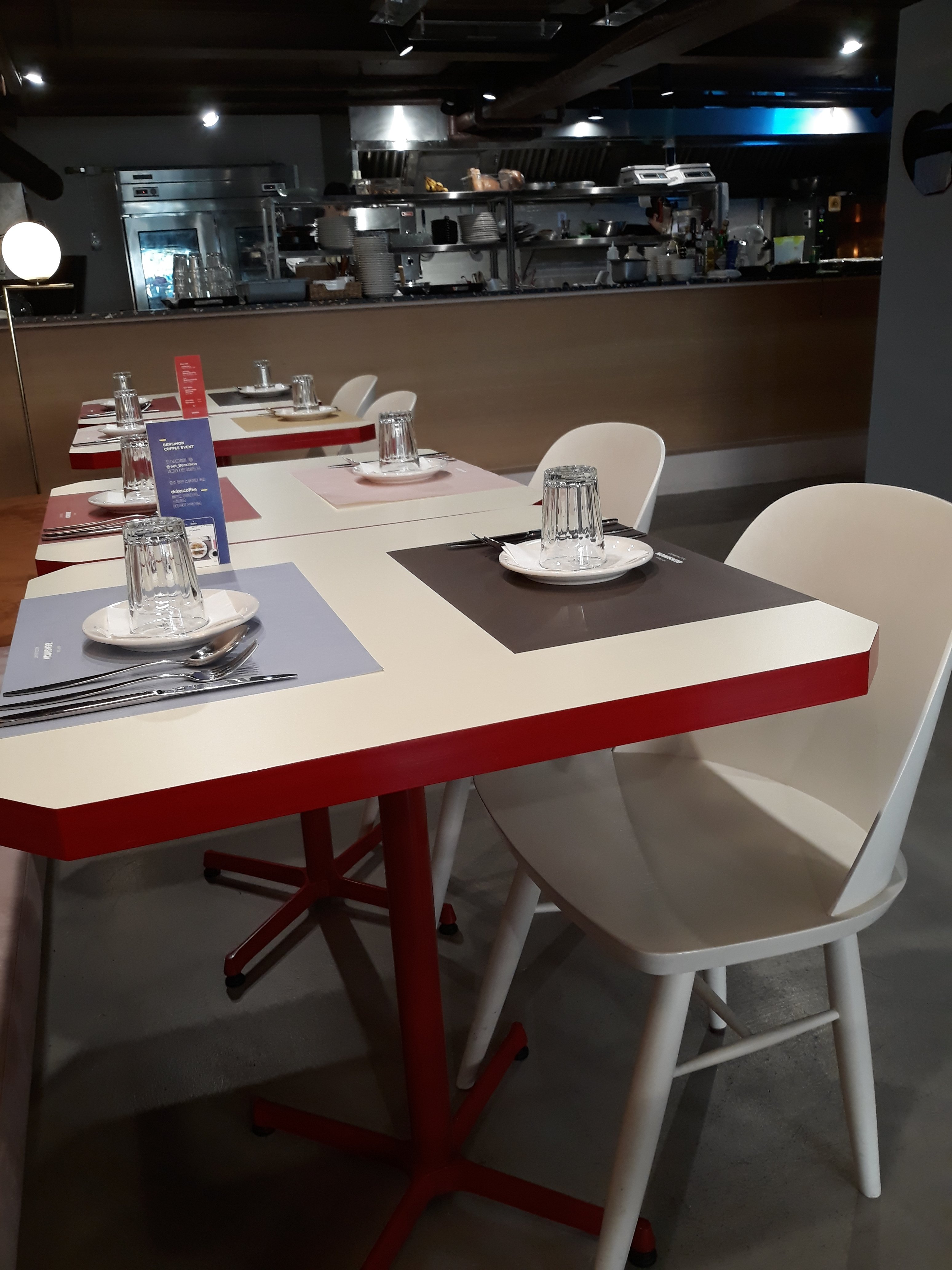 As you can see, the interior is simple yet classy 🙂
On the menu, you'll mostly find French and Italian cuisine: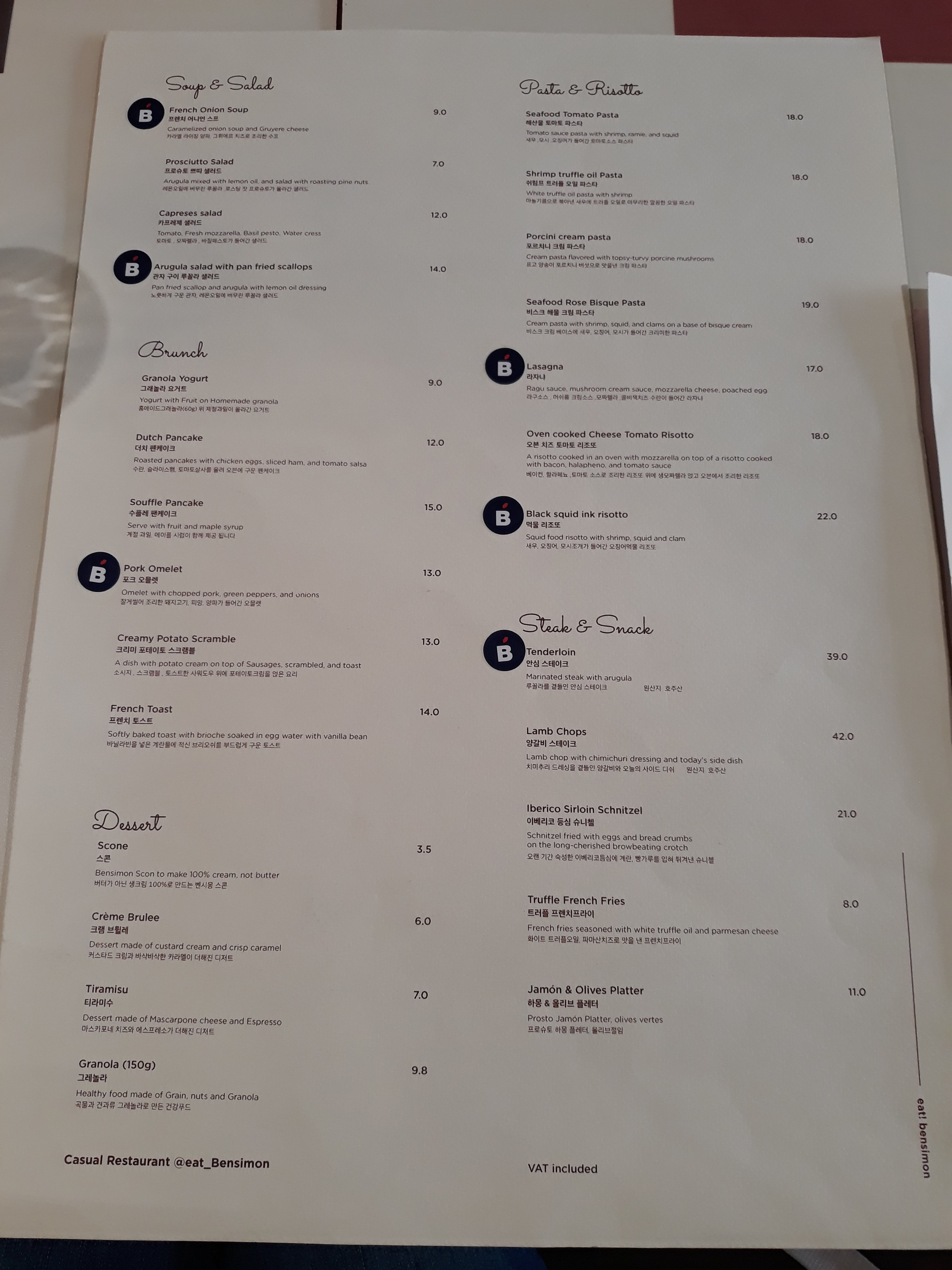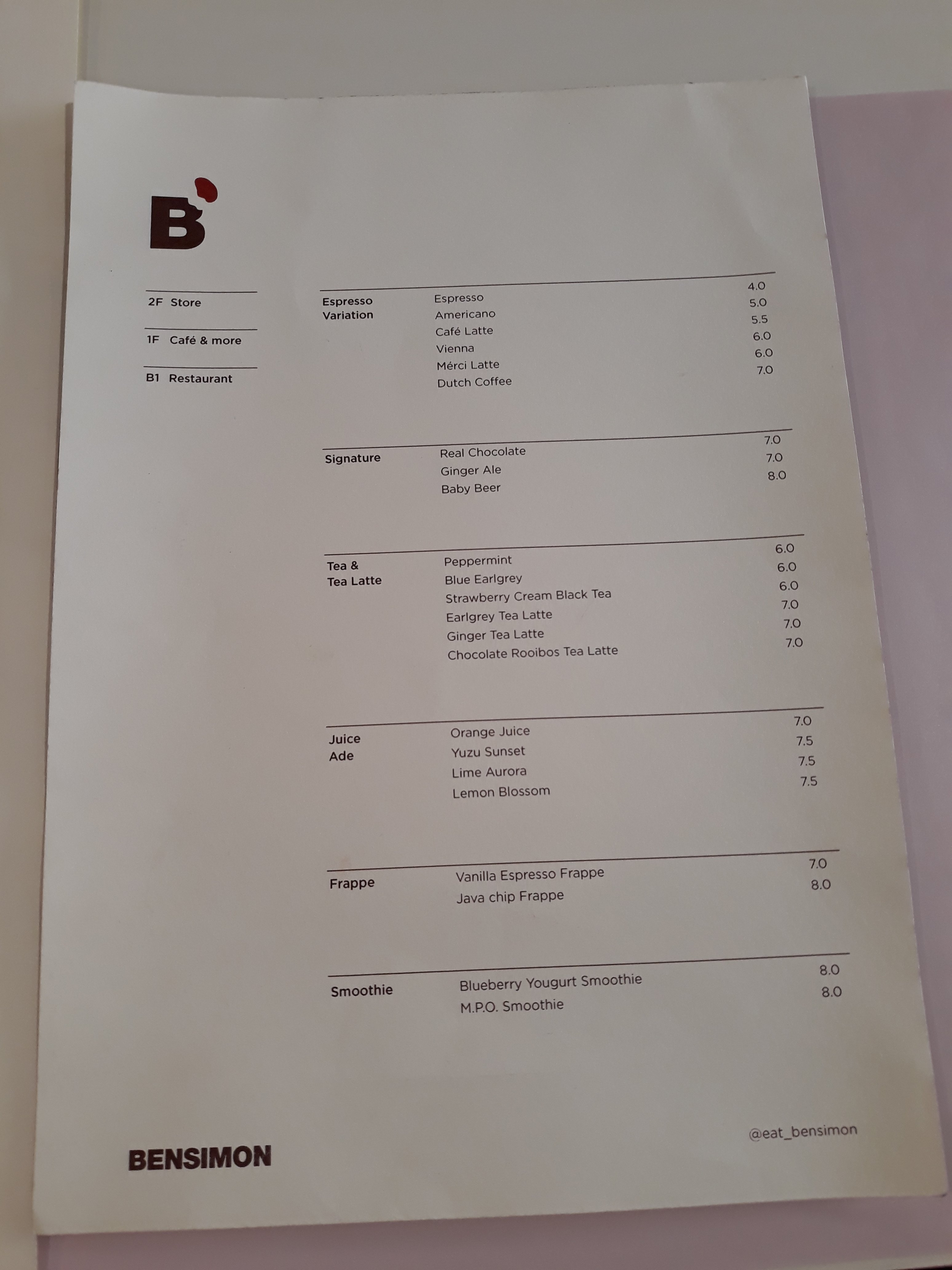 I ordered the tenderloin and a granola yogurt: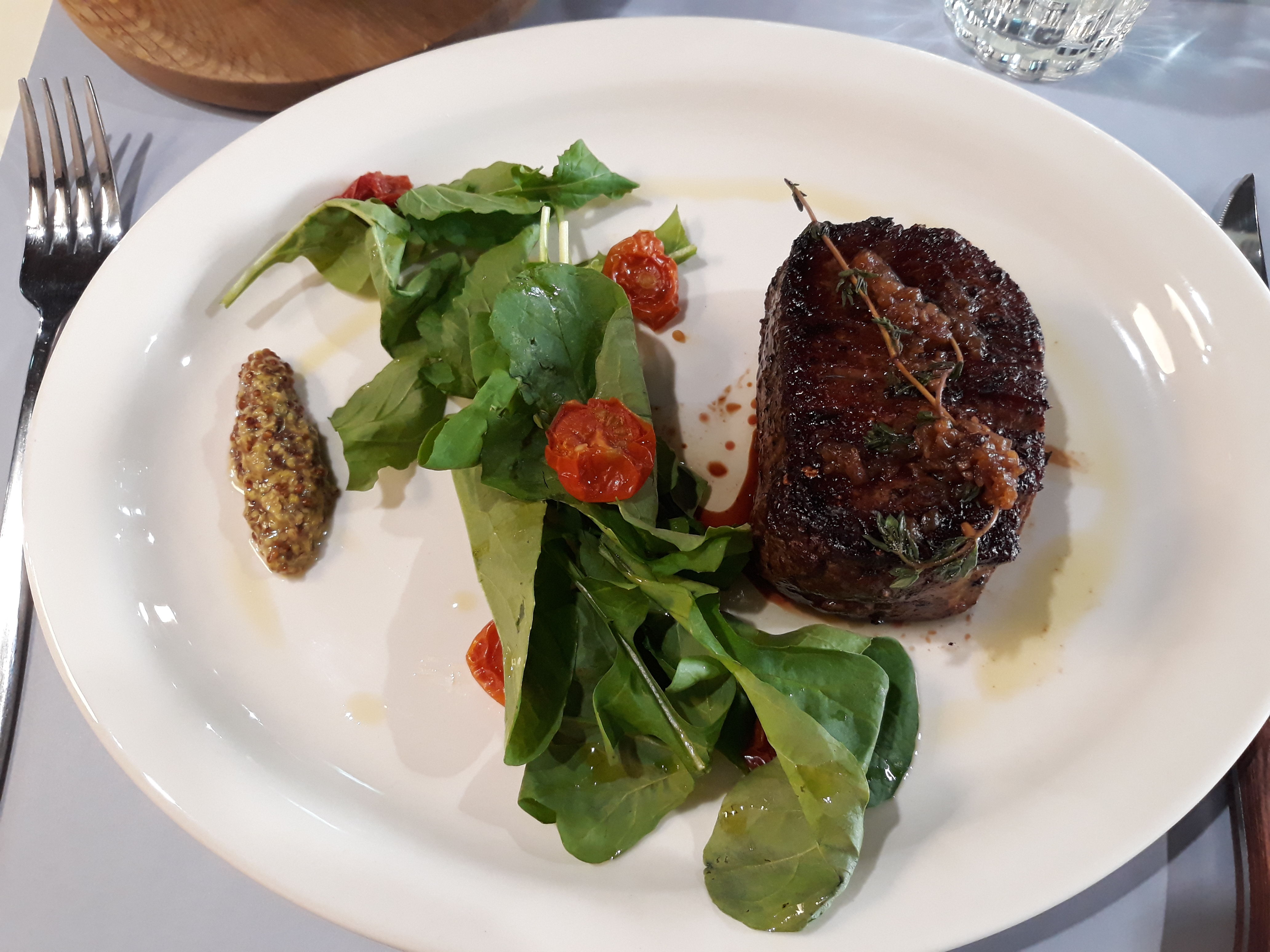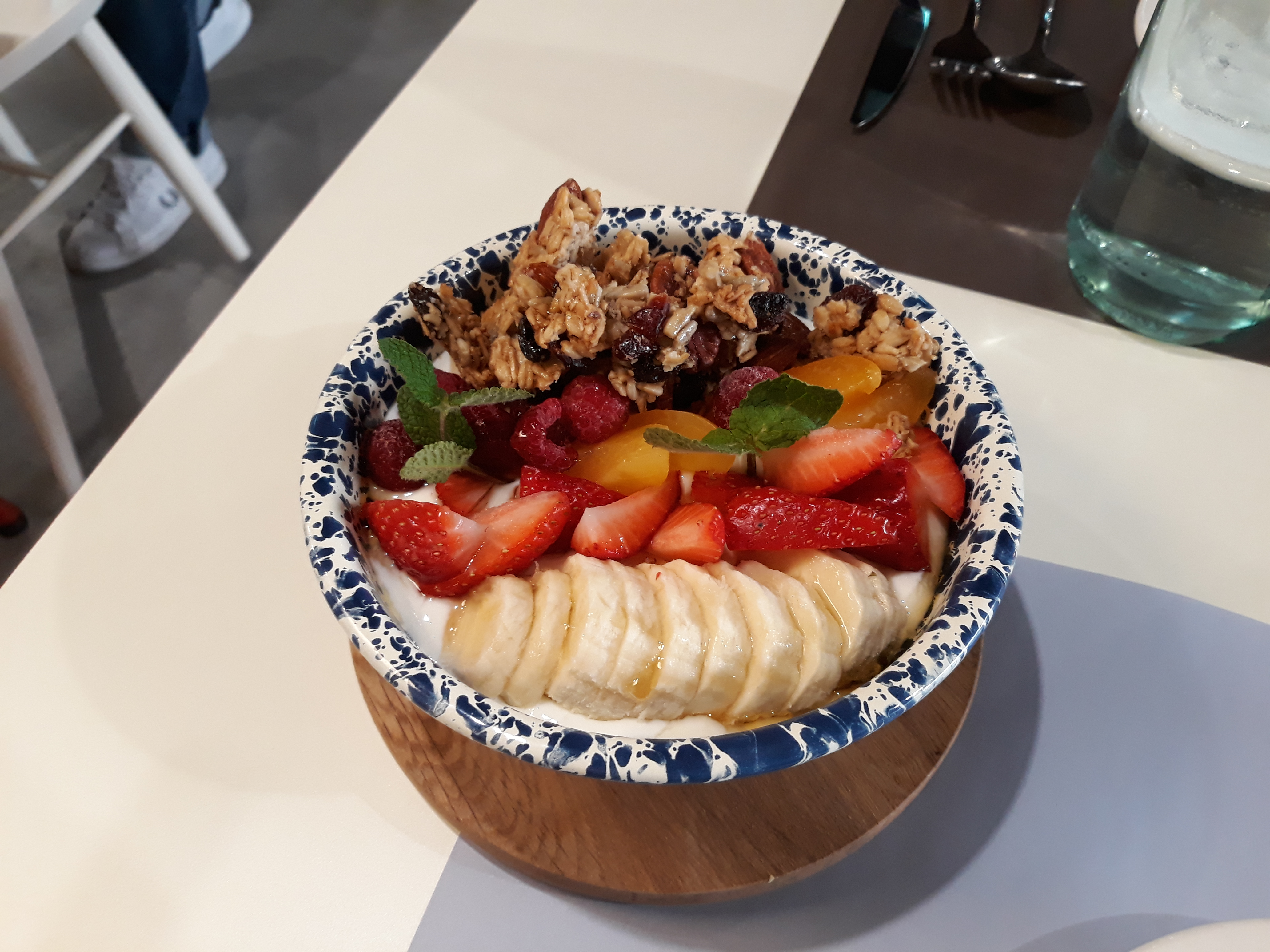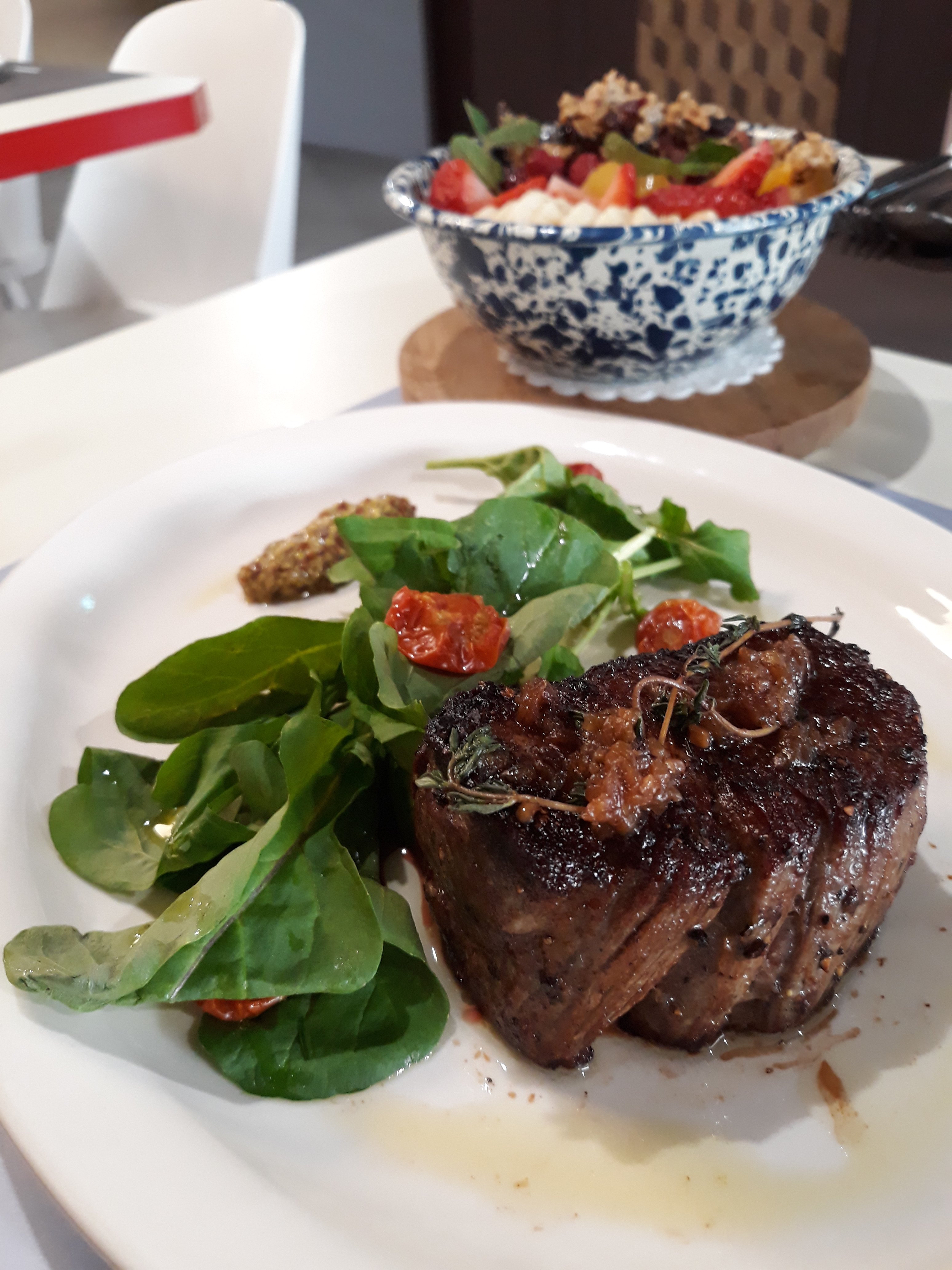 The food, albeit a bit expensive, was really delicious. The tenderloin had an amazing texture and I loved how they put such a variety of fruit into the granola yogurt! Also, like in most Korean restaurants, you get water for free, which is most certainly a plus. Since I only got to try two items of their menu, I would actually like to go back and try some of their other dishes.
The Bensimon restaurant is located on the first basement level of Bensimon's flagship store in Garosugil:
서울 강남구 압구정로 14길 30
Apgujeong-ro 14-gil 30, Gangnam-gu, Seoul (it's actually quite close to Apgujeong station, exit 4 or 5)
If you want to know more about Bensimon's restaurant, check out their Instagram account!
Till next time,
Julie