After almost constantly being in Seoul for more than 5 months, I decided to get away from the hectic city life for a day and headed to Eurwangni Beach.
Eurwangni Beach is only a little bit more than an hour away from Seoul, thus perfect for a cooling day-trip.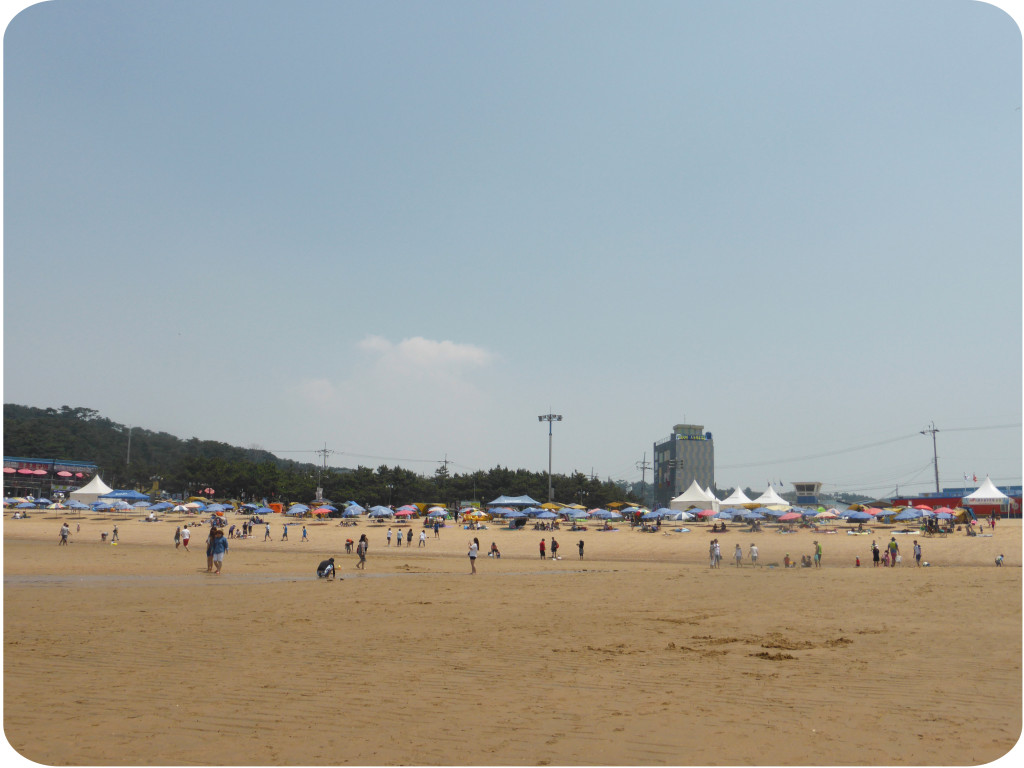 Even if this particular beach is the closest to South Korea's capital, it definitely isn't the best beach Korea has to offer. The water is slightly filthy and brown because of a tremendous amount of sand, so you can't really see through, meaning that you can't see what's underneath your feet (which hopefully doesn't result in stepping on a mini crab…).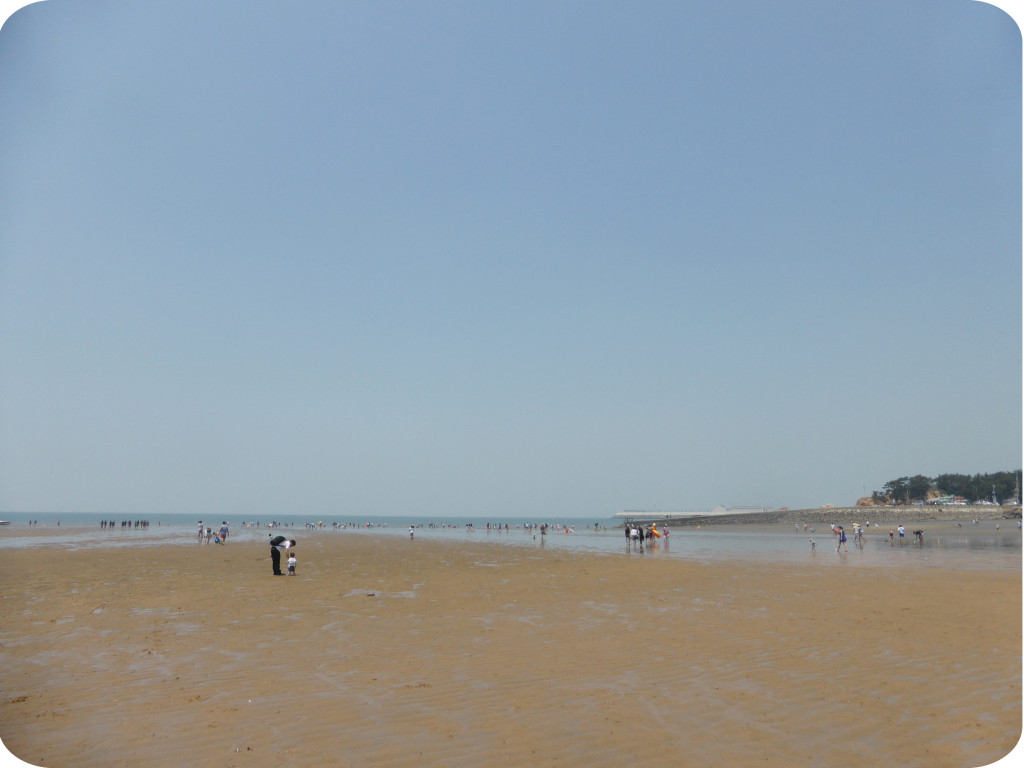 Nevertheless it's a fun and refreshing place to be: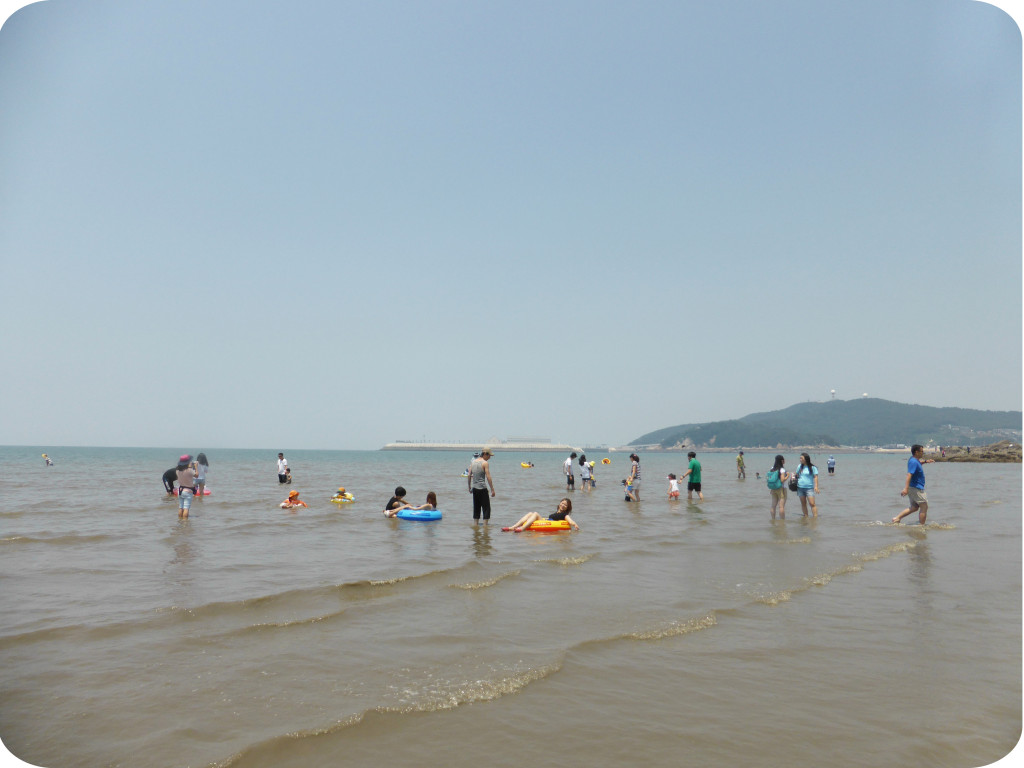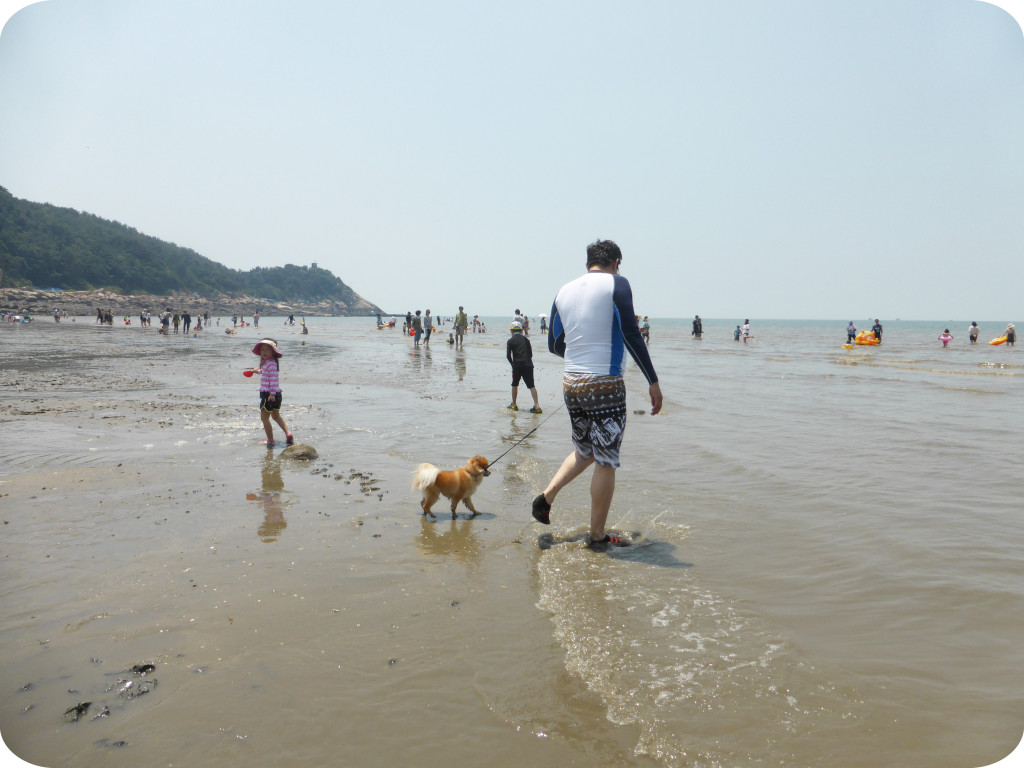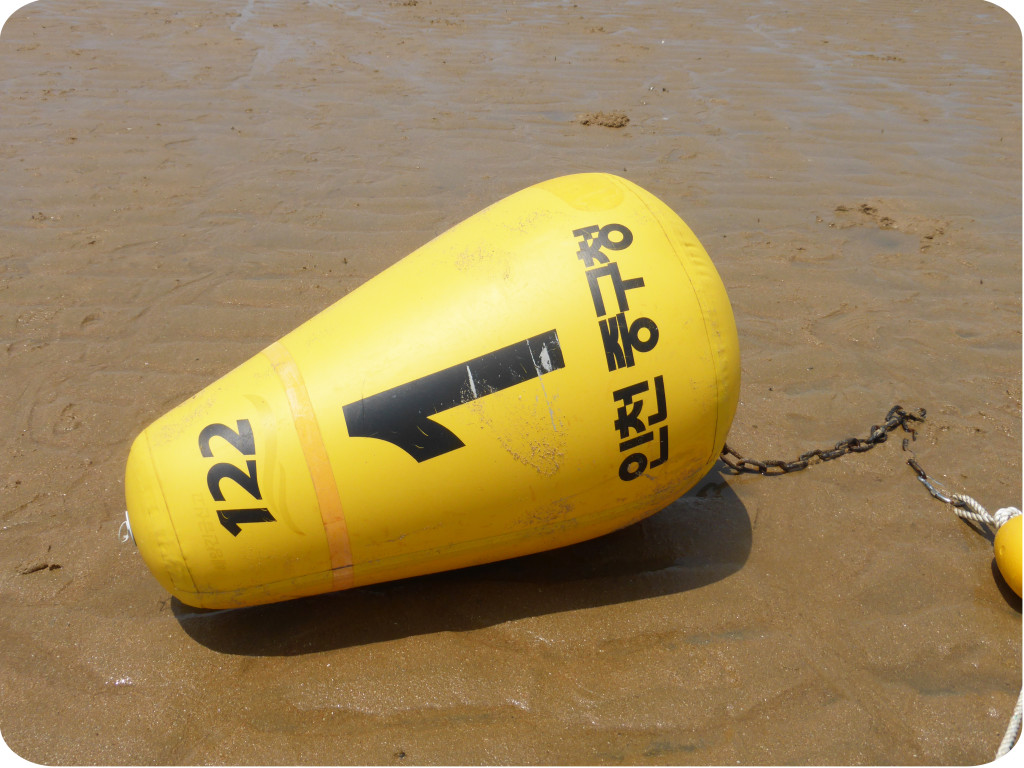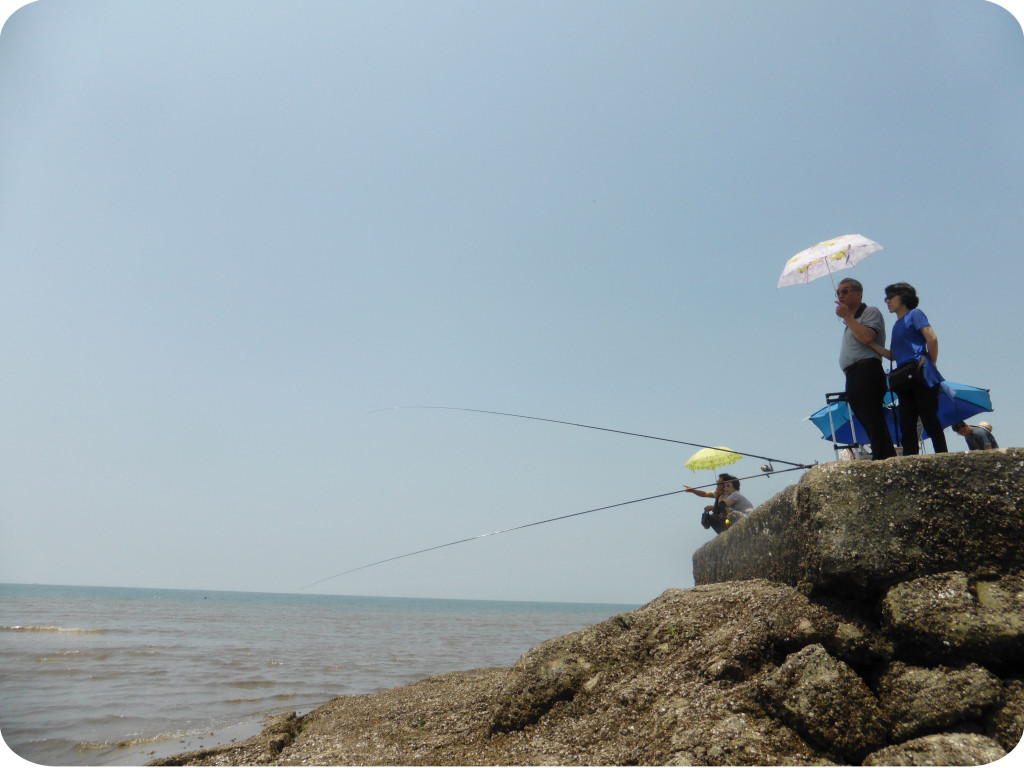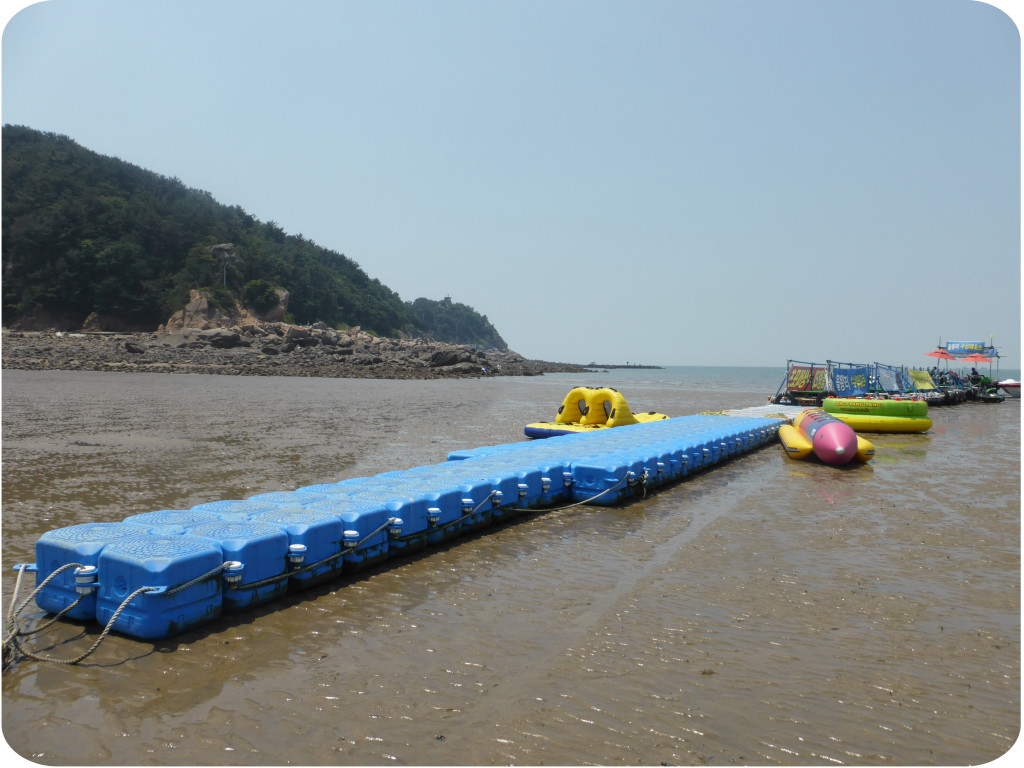 Notice how most people are wearing clothes instead of swimming suits? Most of the time, Koreans actually go into the sea fully clothed. They also don't tan, but prefer staying in tents to protect themselves from the sun.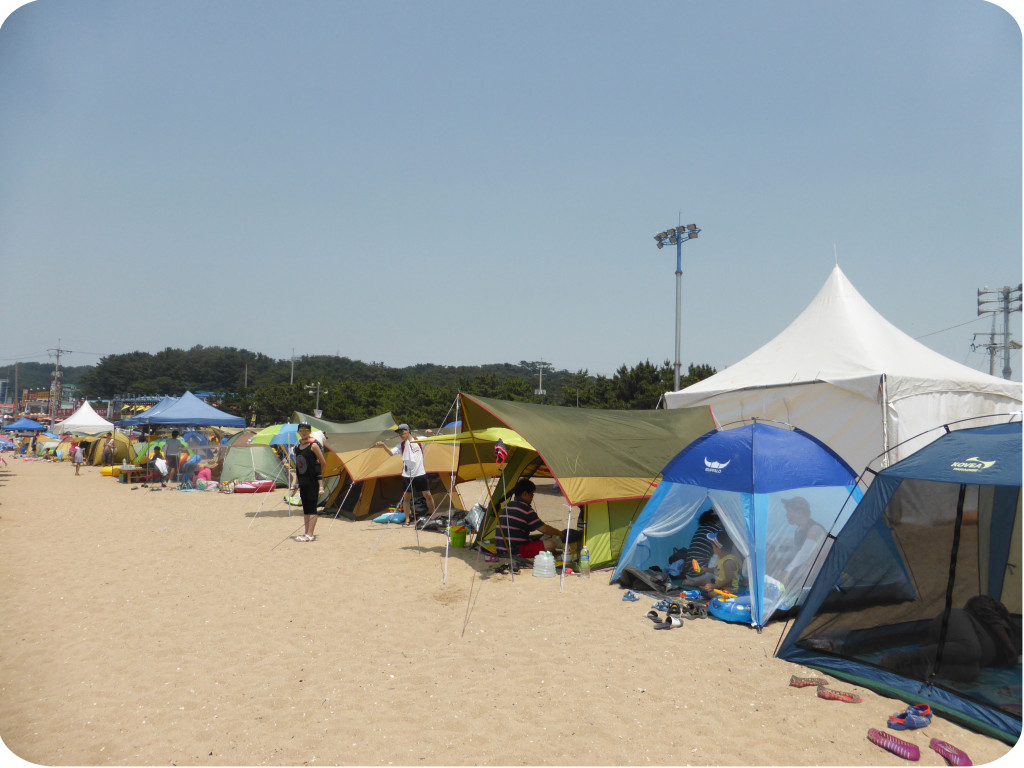 Of course, you'll find lots of sea food restaurants just around the corner.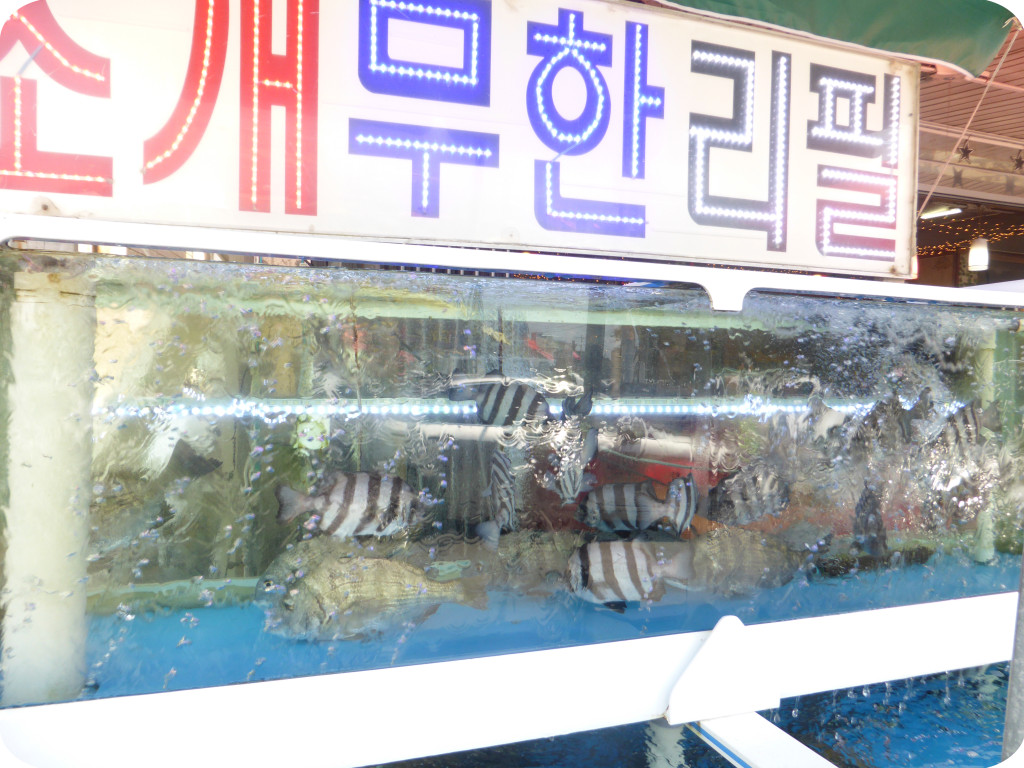 I ate some delicious sea food ramen: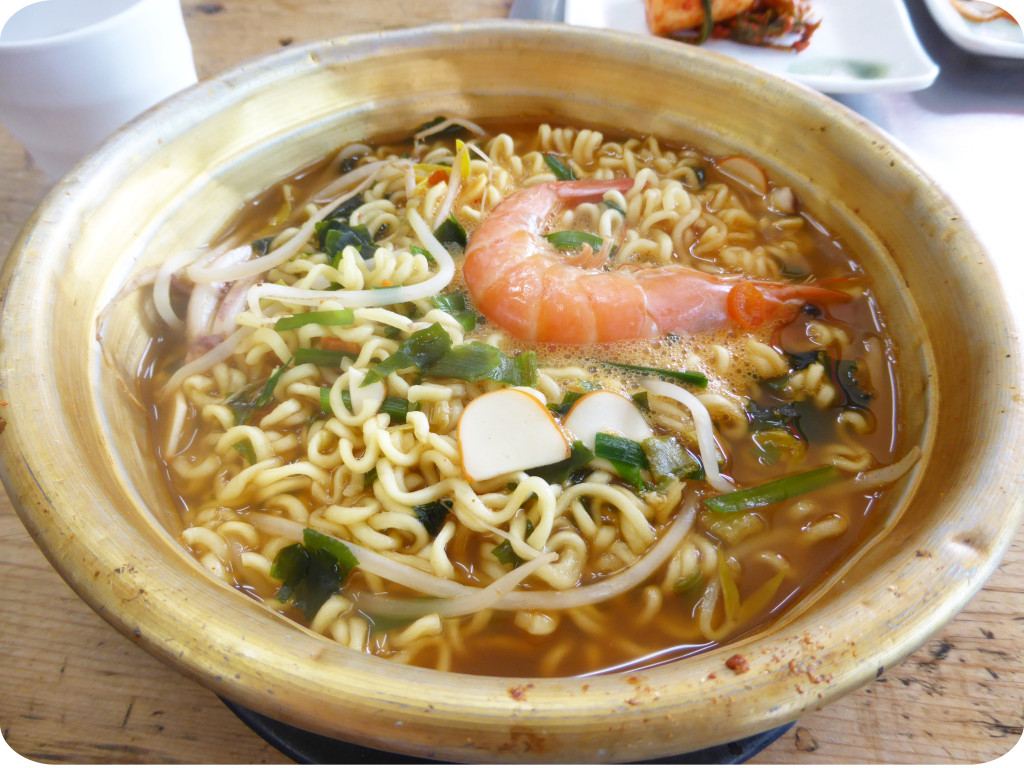 Directions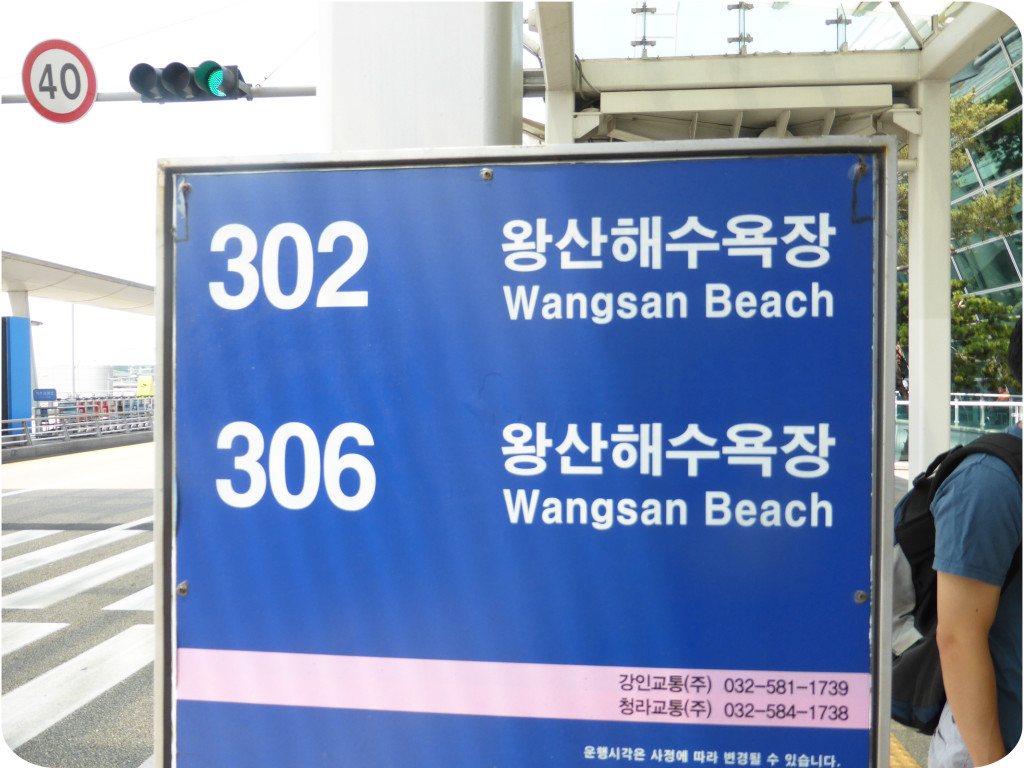 Go to Incheon International Airport (you can get there by Airport Railroad, bus or taxi). After arriving, go to the third floor of the airport and take bus number 302 or 306 at gate 2 or 13, then get off at Eurwangni Beach (bus tickets cost 2500 won one-way when paid with a T-money card and it takes about 15 minutes to get to the beach). Buses depart every 10-15 minutes.
Till next time,
Julie