On Friday 20th May, South Korea's first official Moomin café was opened to the public. For their opening weekend, the café hosted lots of events, including a free polaroid event (see below).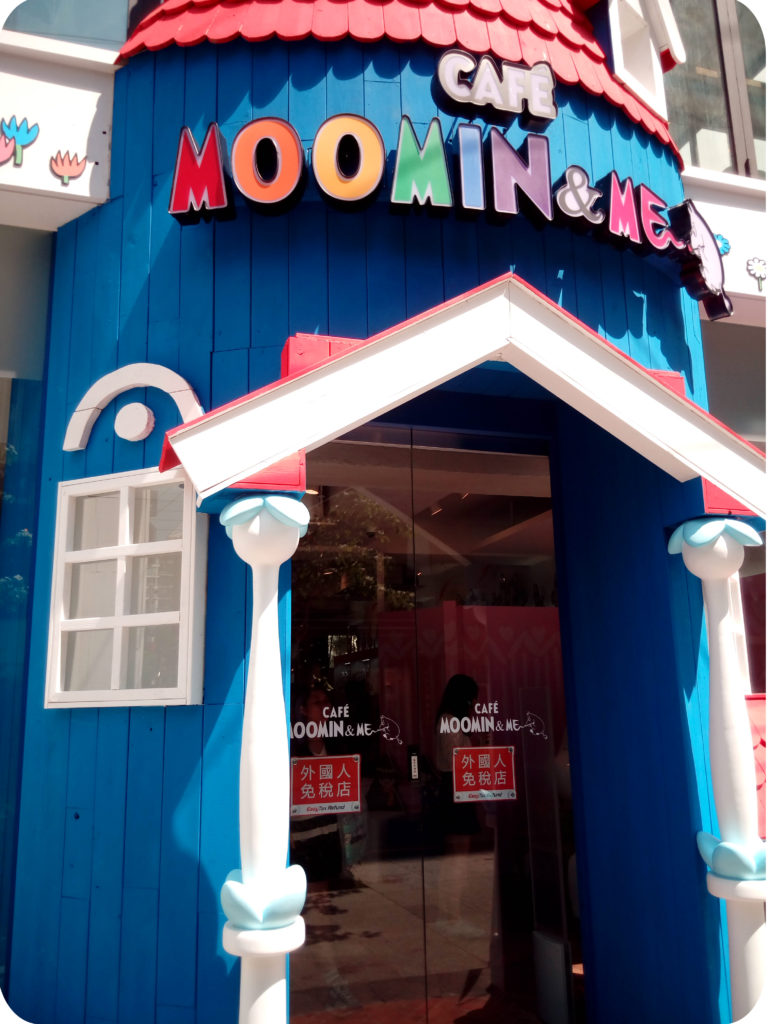 Café Moomin&Me is not a café per se, but rather a huge shop including a café. The ground floor as well as the basement are dedicated to merchandising and resting areas full of cute decorations. As you'll see in the pictures below, there are lots of opportunities to take photos with the numerous Moomin plushies and statues: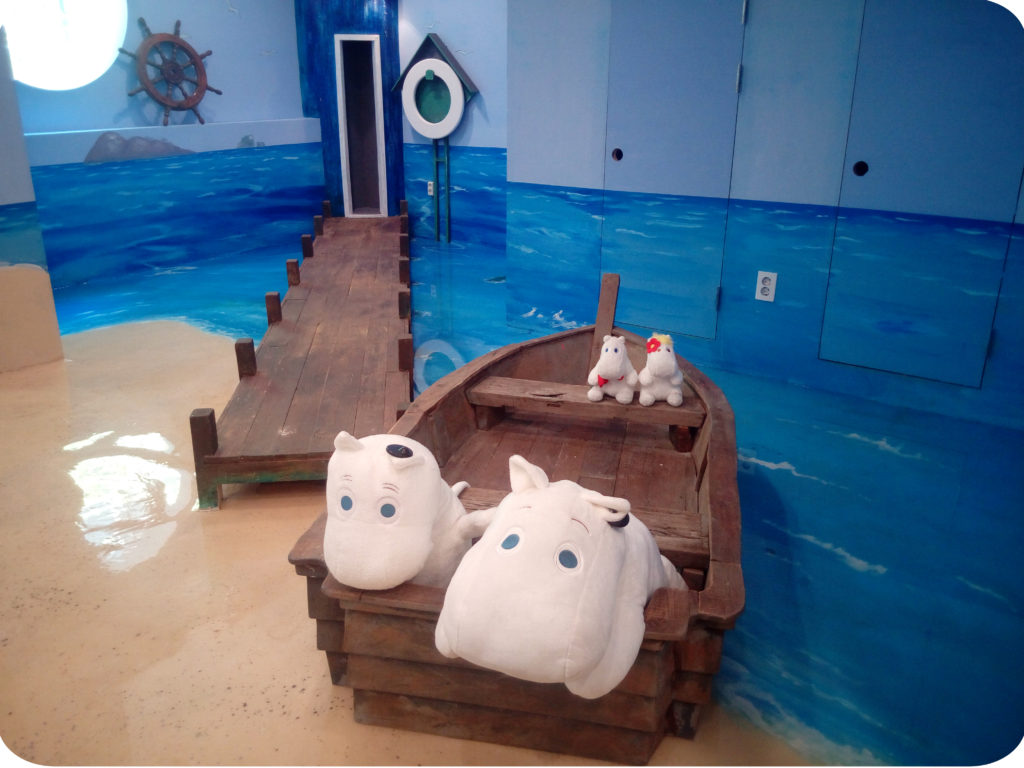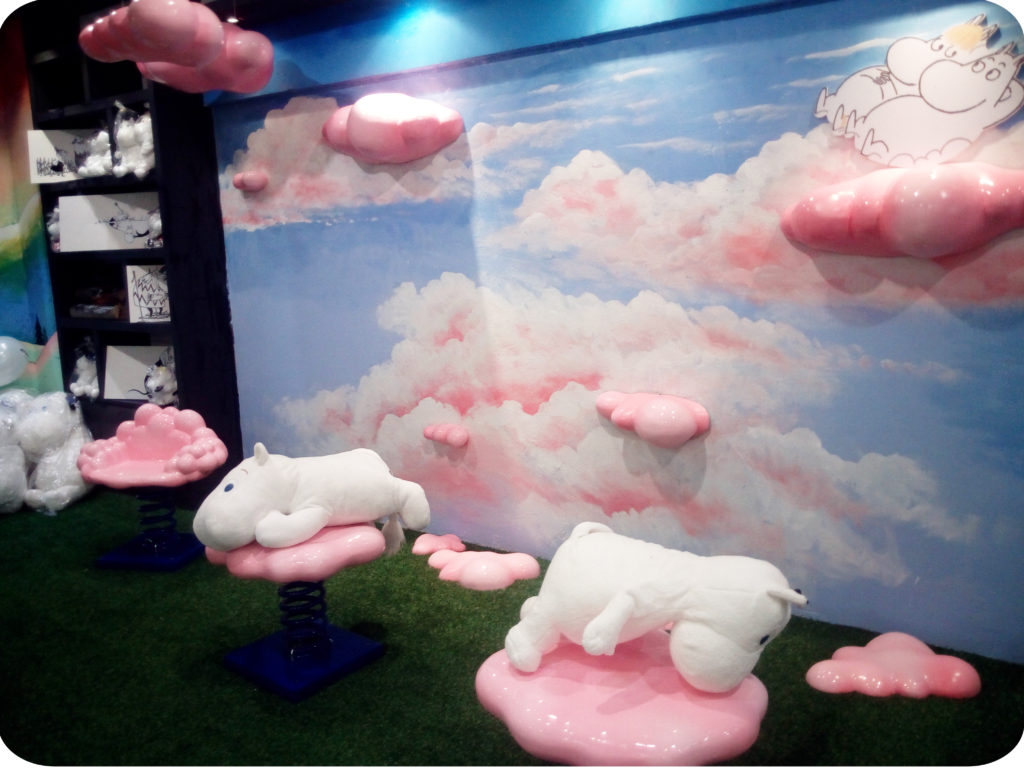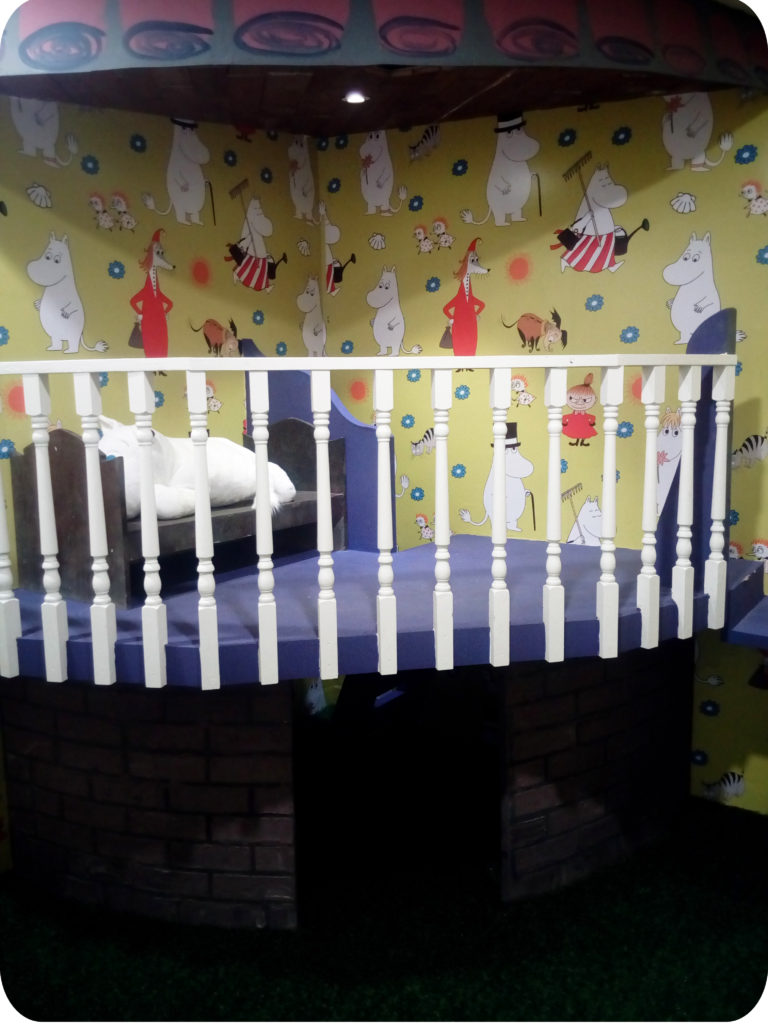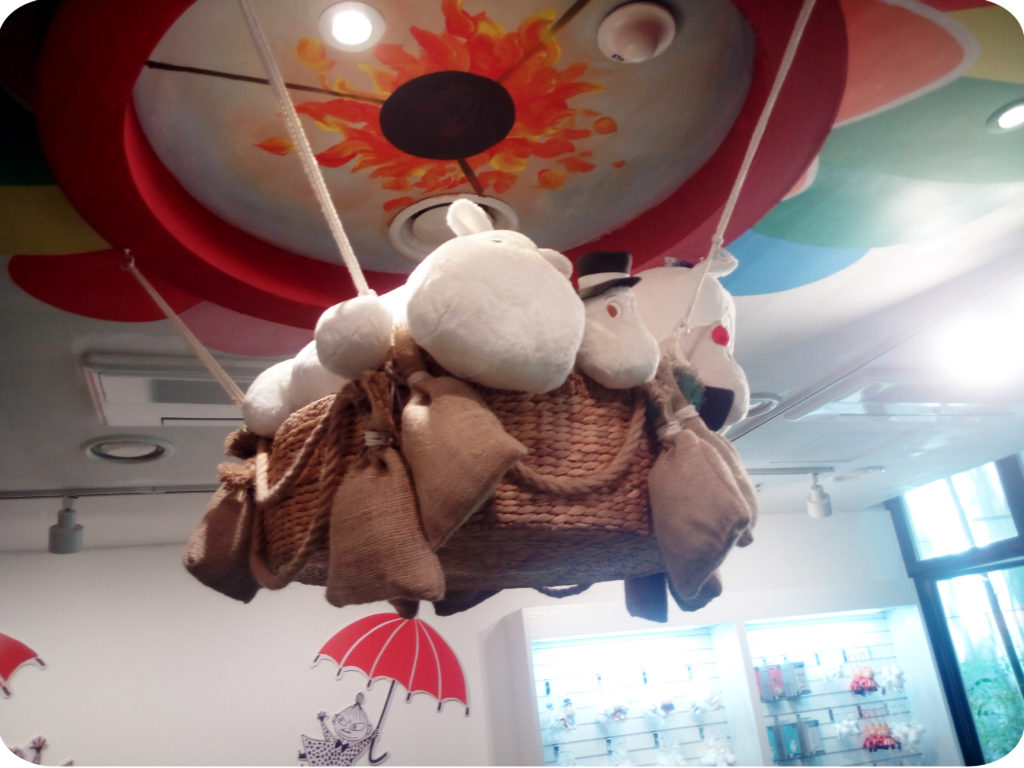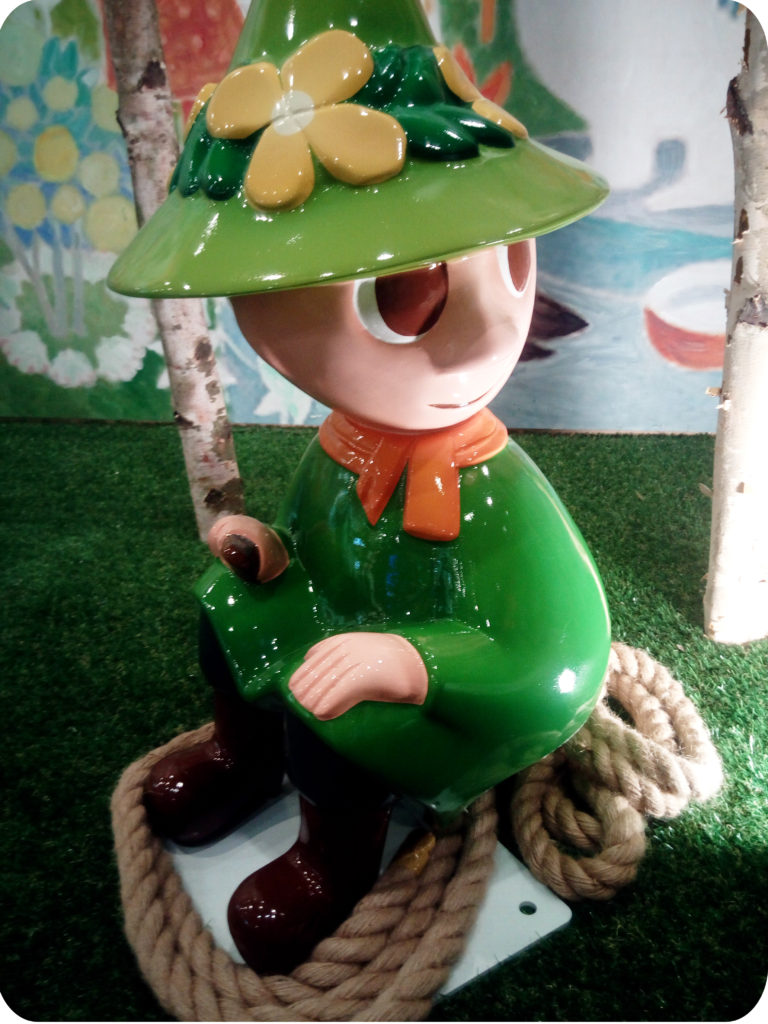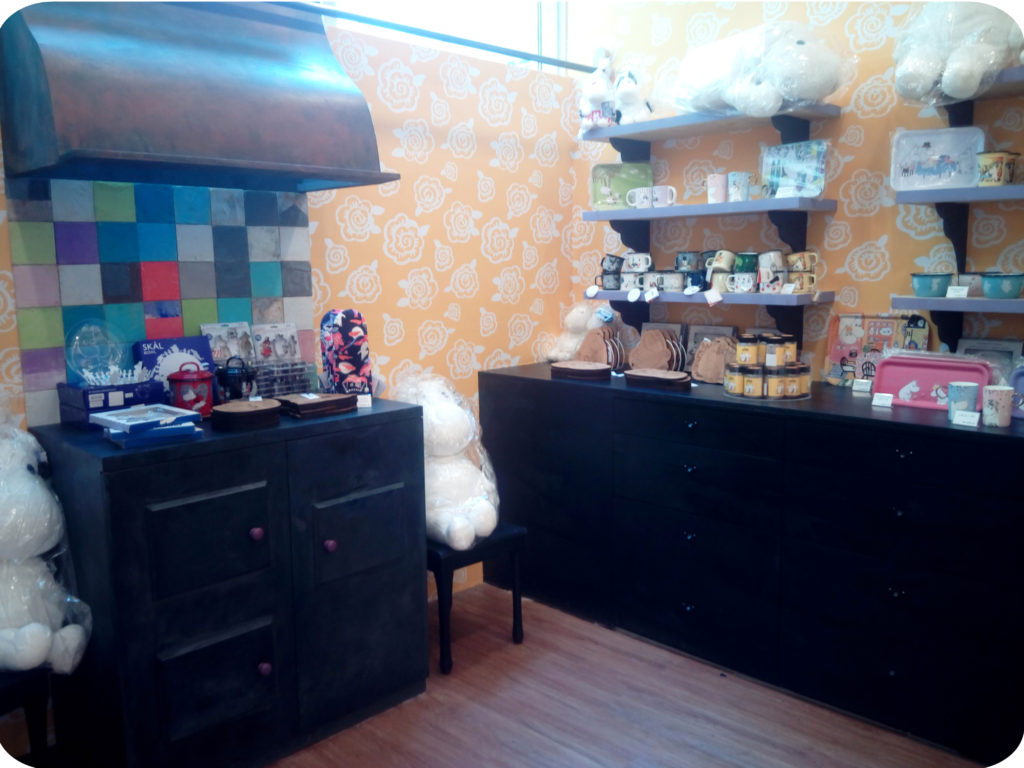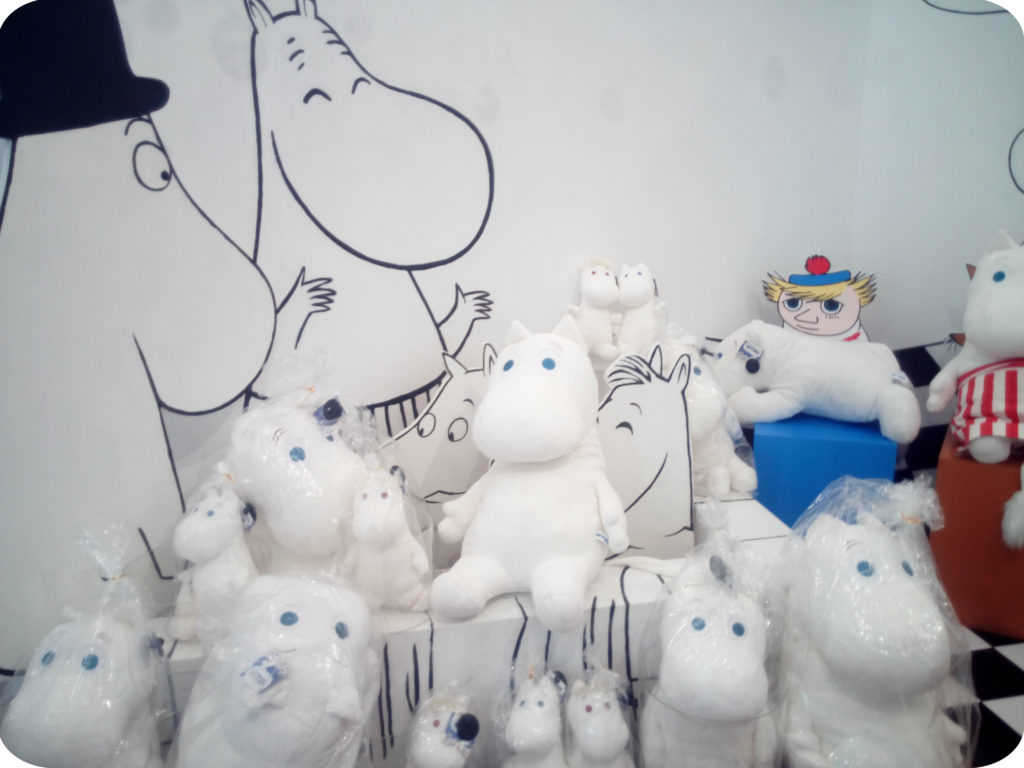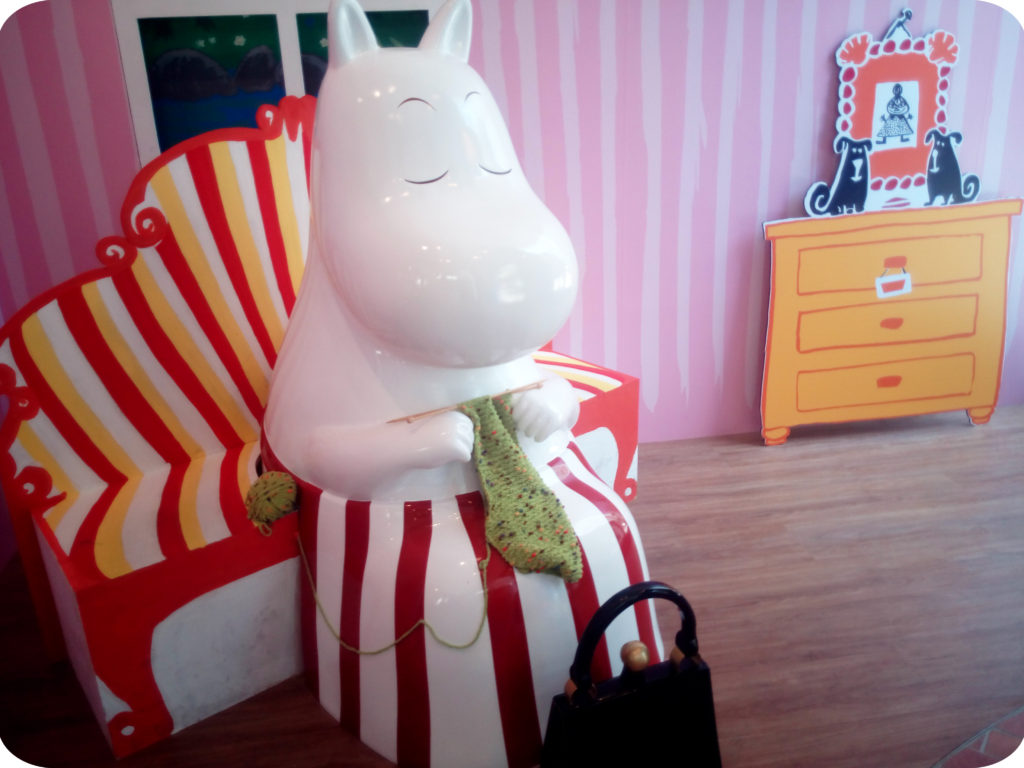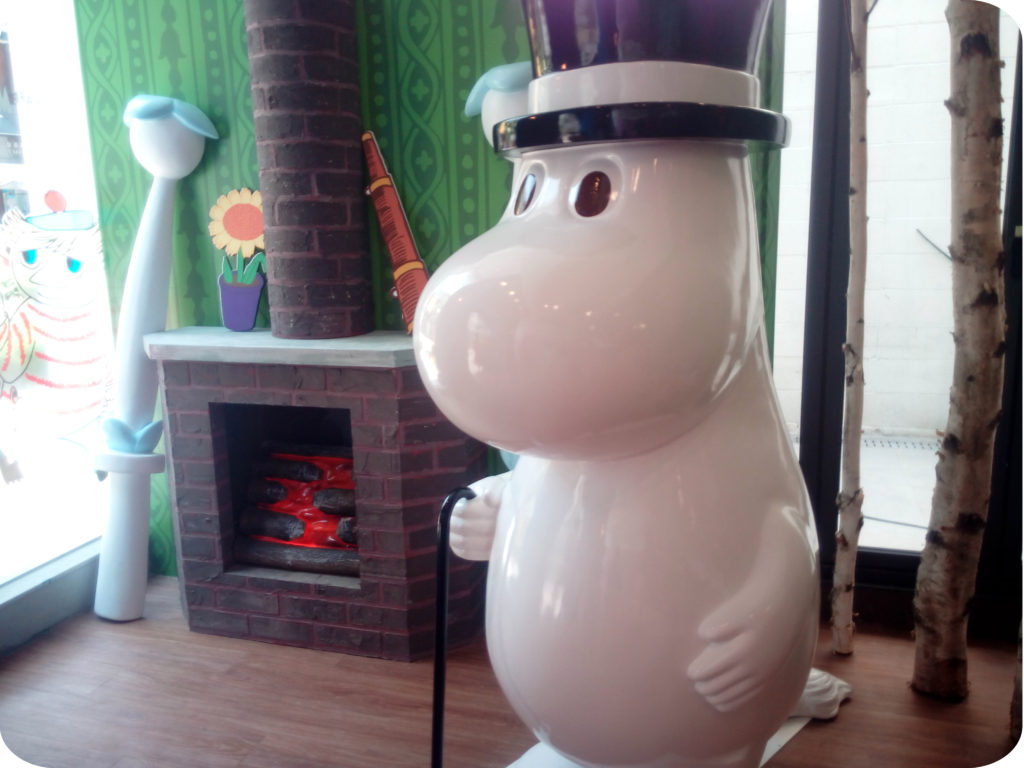 The café is located on the first floor of the building: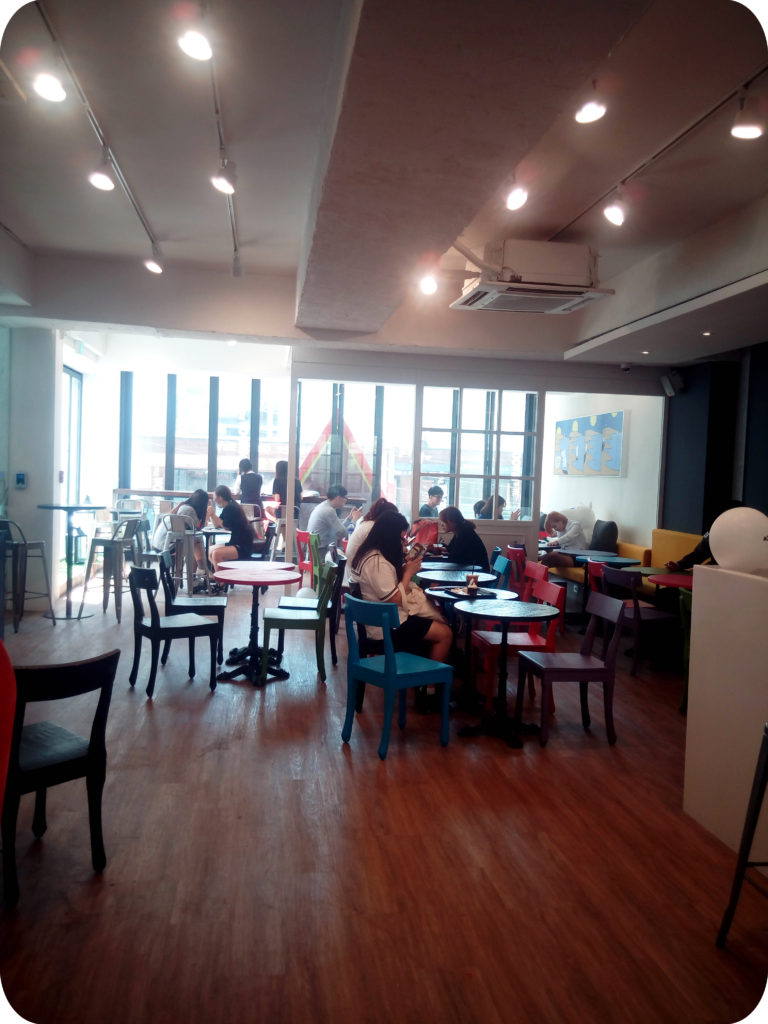 Honestly, I was not very impressed with the café itself. The menu is very limited (but I guess they will add more items soon). Only basic drinks such as coffee, hot/ice chocolate and sparkling water are offered. As for food, you can get some Moomin macarons and cupcakes. I had an iced chocolate and a banana caramel cupcake: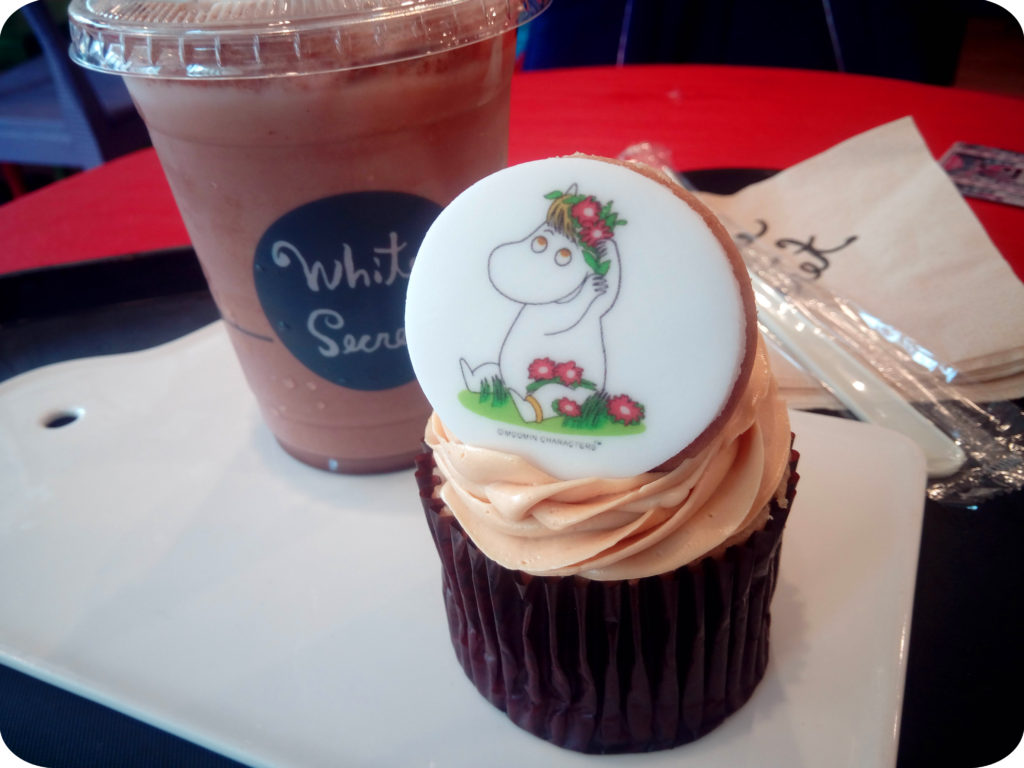 Also, there are only about 3 Moomin plush toys in the whole café, but for example at the Moomin Café in Fukuoka (Japan), there were at least three times as much. In my opinion they add a certain charm to every Moomin Café, so the Korean café should definitely consider adding some more 🙂 . But hey, at least the waiting area is adorable: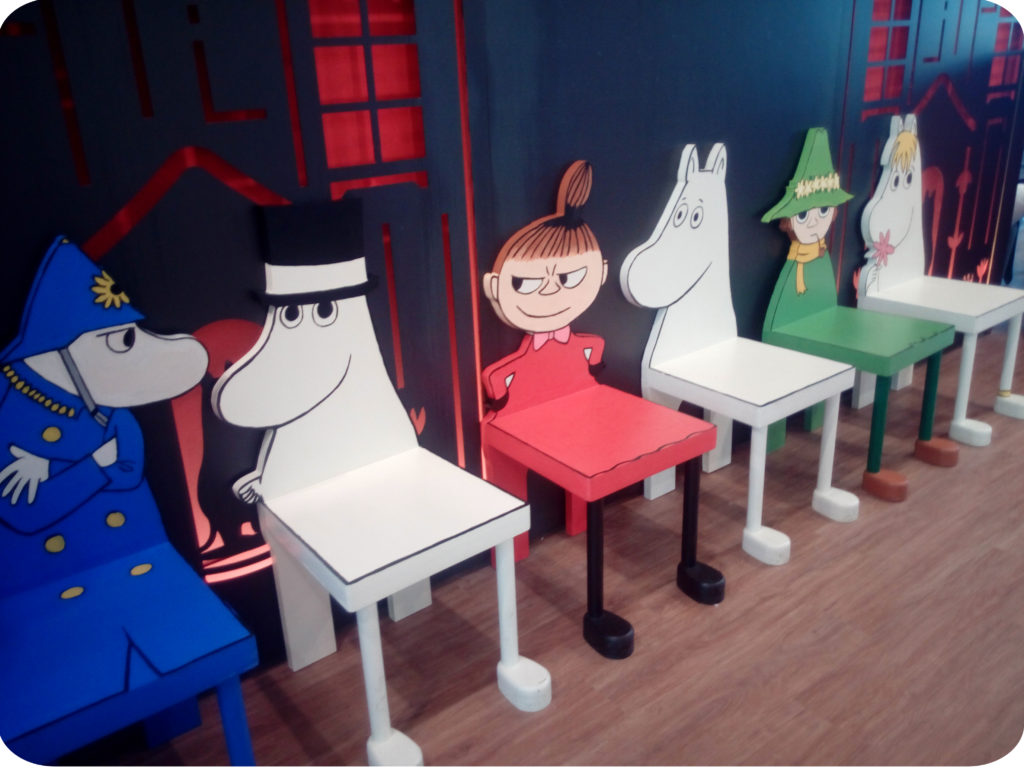 There's a second floor to the café, but it hasn't been opened yet: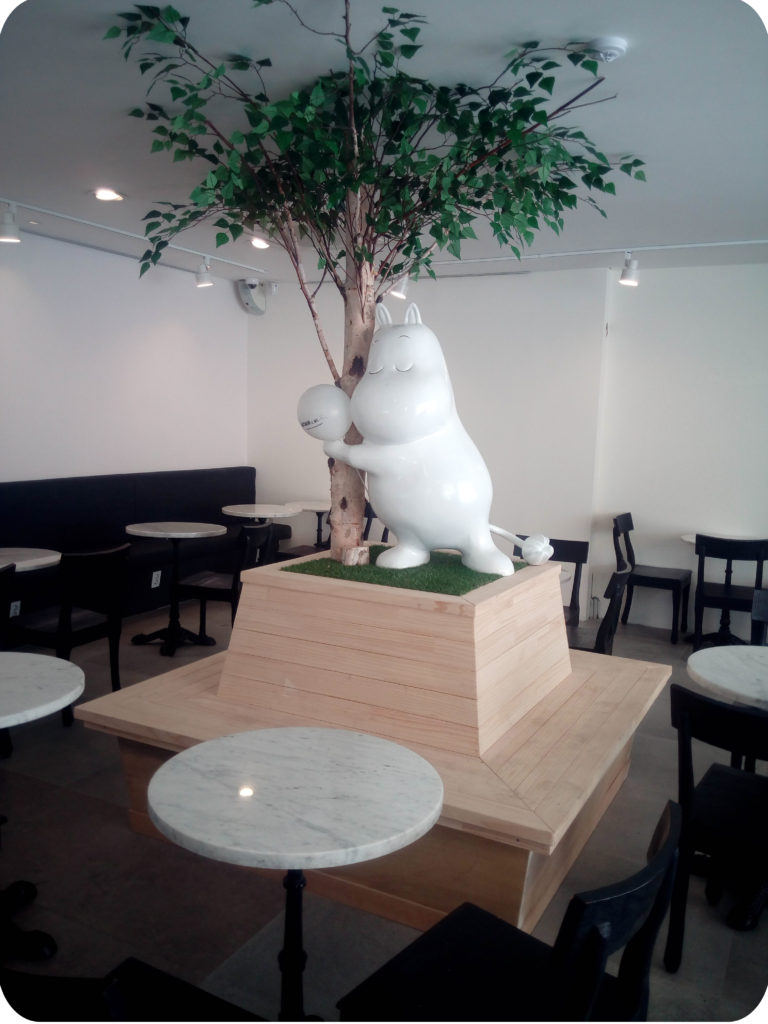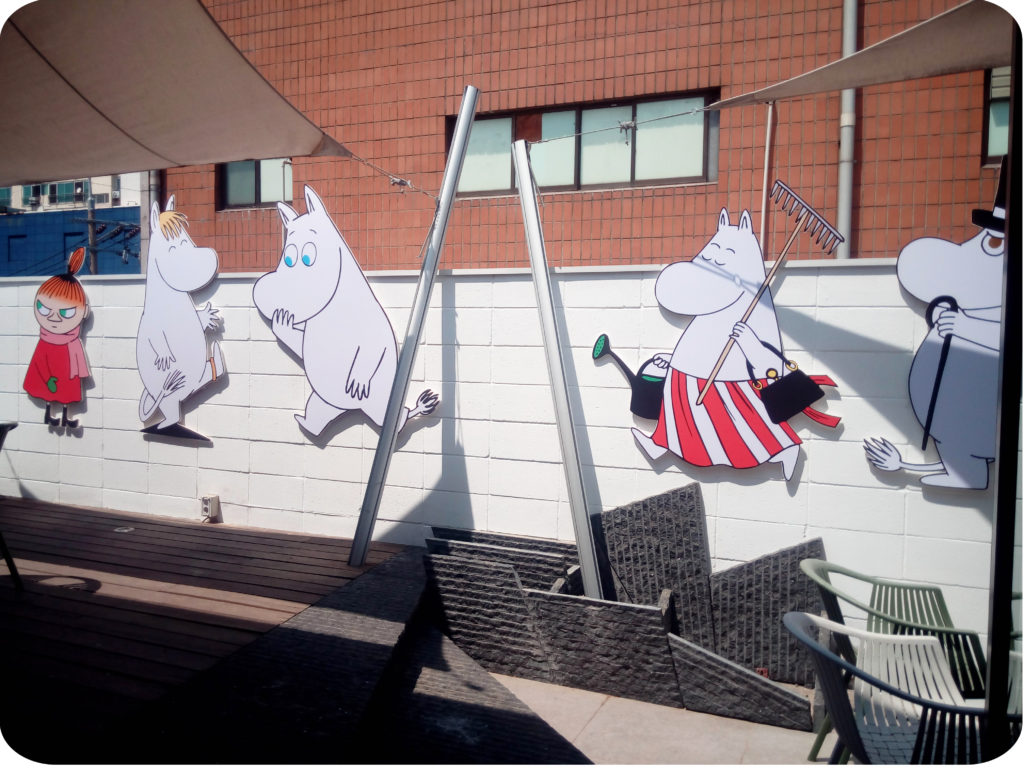 Directions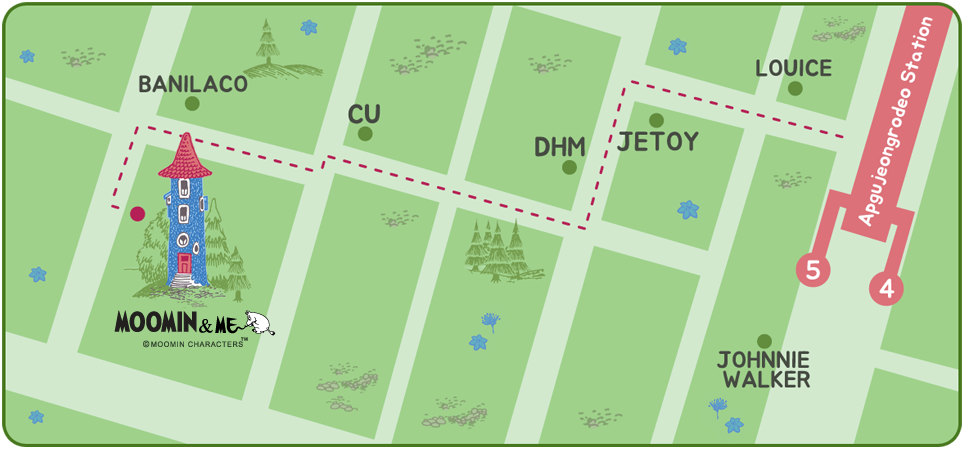 This map was taken from the Café Moomin&Me Official Website. As you can see, the café is located close to Apgujeong Rodeo Station (Bundang Line) exit 5. The exterior of the café sticks out a lot, so don't worry about missing it.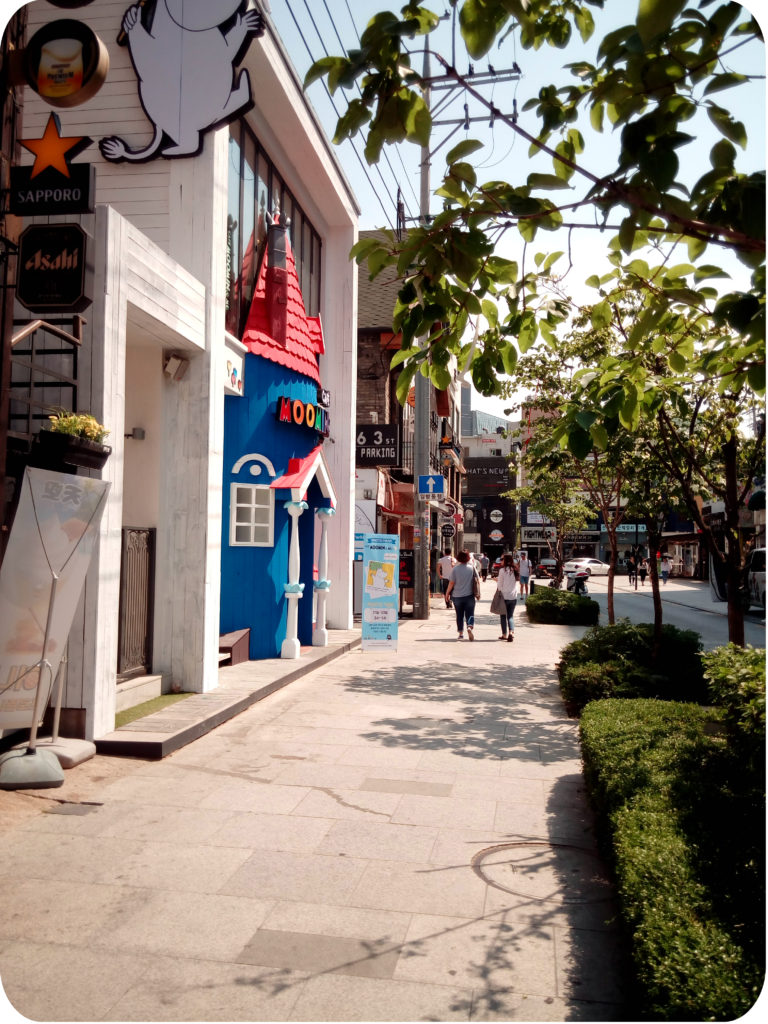 Hope you liked this short article and see you next time,
Julie