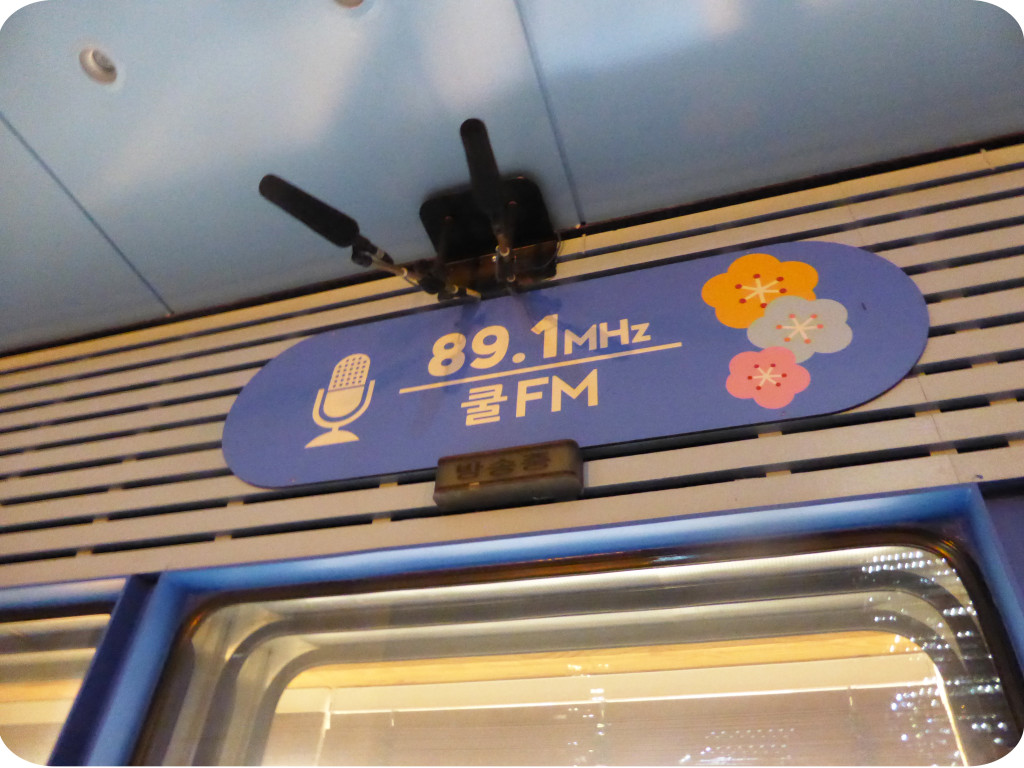 First of all, what is Sukira? Sukira stands for Super Junior's "Kiss the radio" and is a radio program airing every weeknight at 10pm on KBS's Cool FM and currently hosted by Super Junior's Ryeowook. What makes this program so special is that you can actually look into the studio from outside the building. They often invite special guests into the studio and therefore it's no surprise that so many fans flock to the KBS building every night to see their favorite idols, even if some might not even get a chance to catch just a slight glimpse of their favorite star.
"Wait, what? How come they can't see them?" is what you might be thinking right now and I'll give you the answer right away: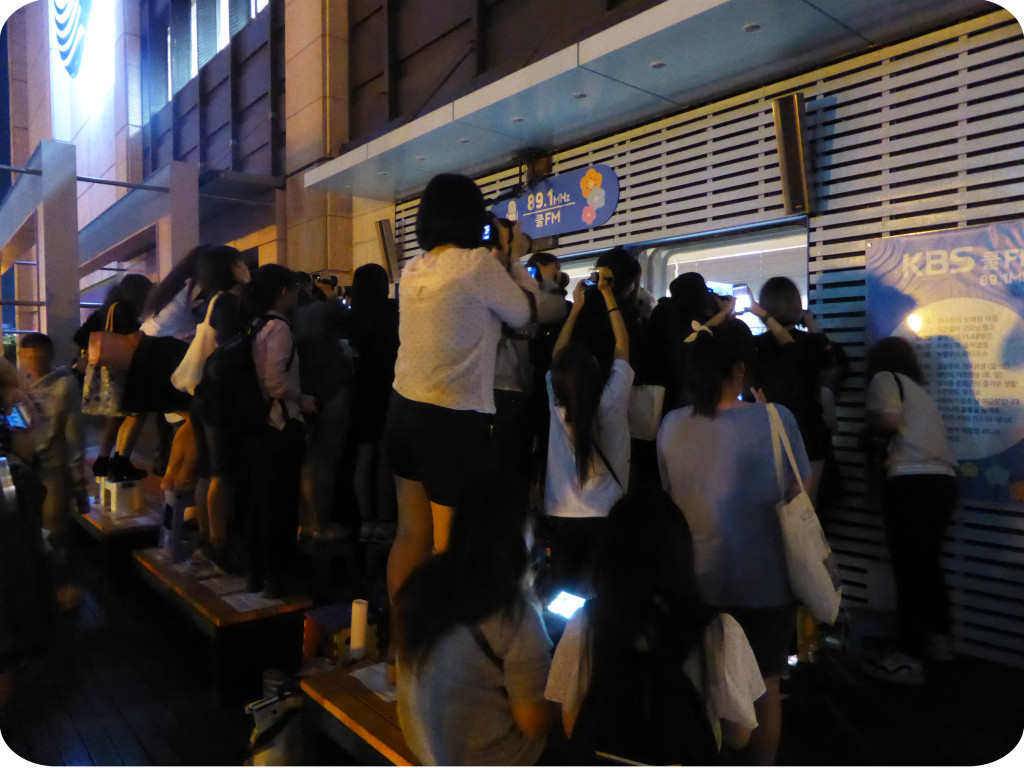 Just look at this picture. All of them are cramped together trying to take their best shot, yet most of them most of them won't even be able to take a proper photo. The people you see in this picture are mostly fansite administrators. And they will do anything and everything to take their pictures. They'll bring folding chairs to stand on and of course, their huge cameras. Now, I don't blame them. I rather respect them. The amount of effort they put into their hobby is quite admirable. They'll wake up early or come the night before the show just to reserve their spot by putting a note right in front of the window. When I arrived at 1:30pm on the day of the show with Seventeen as guest stars, pretty much all the good spots were already taken: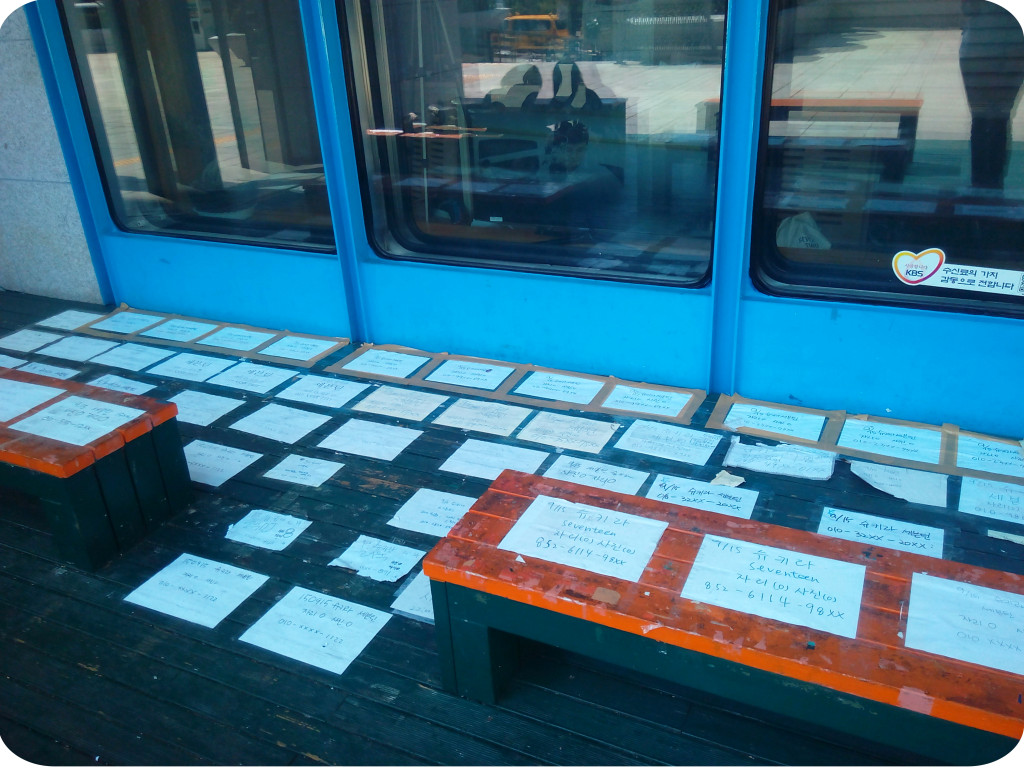 I also actually put a piece of paper on the ground, but in the end, it was pretty much worthless. But I'll get to that later on. After "reserving my spot", I went back home and got to the studio at 8pm. Since it was quite early, most of the people were waiting in the lobby of the KBS building and there was practically no one on the benches in front of the studio window. To my surprise, Yoo In Na (the actress starring in "Secret Garden" and "My love from another star") hosts a radio program on KBS Cool FM too (yes, I didn't know about that xD"), so I got to see her as well.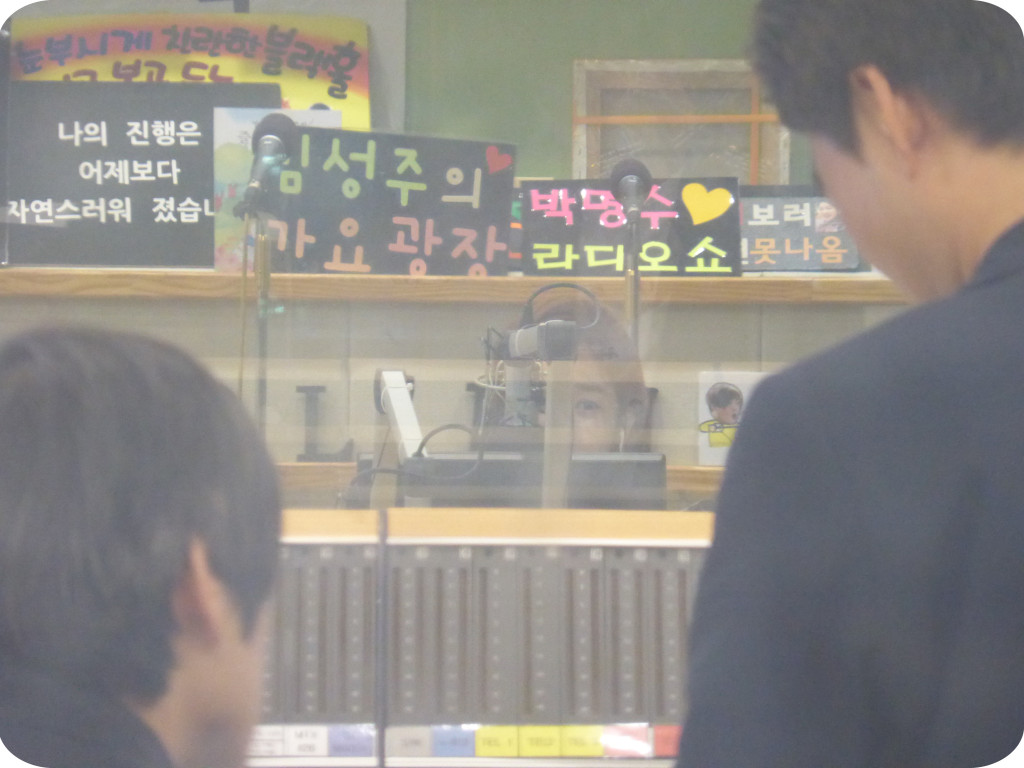 Well to be honest, the view into the studio is definitely not the best. That's because the actual recording studio is right behind the control room, so you'll have to bring a camera with a good zoom to take descent photos!
Afterwards, I went to the lobby and waited for over two hours to see half of the members of Seventeen running past me and the other fans (as seen on my Instagram account). I immediately went back outside just to find out that due to the tremendous amount of people already waiting for the boys, it was impossible to get to my spot. I stood on someone's else spot, took a few pictures of the members who were inside and as soon as the rest of the boys arrived, I took one last shot and got out of the crowd.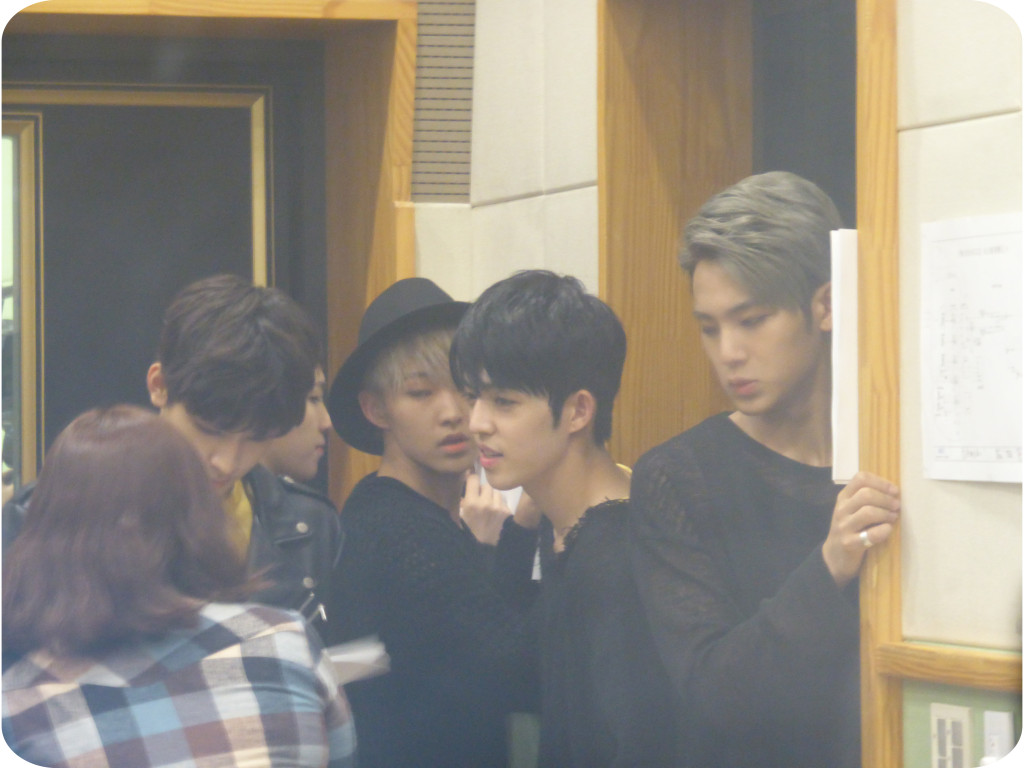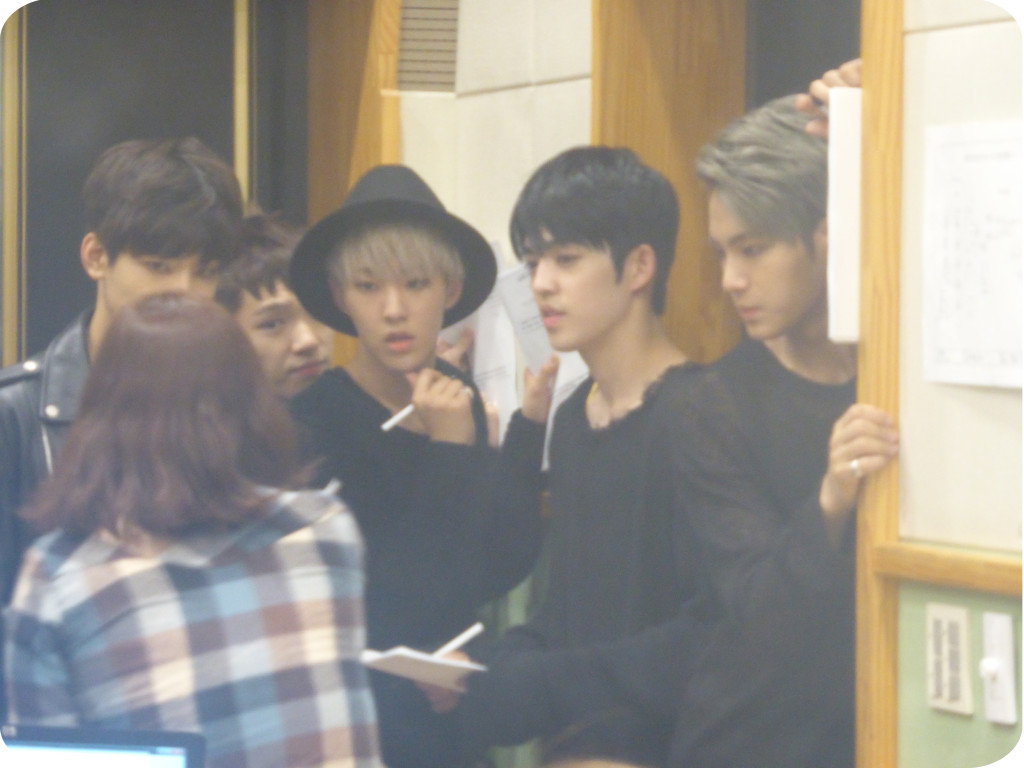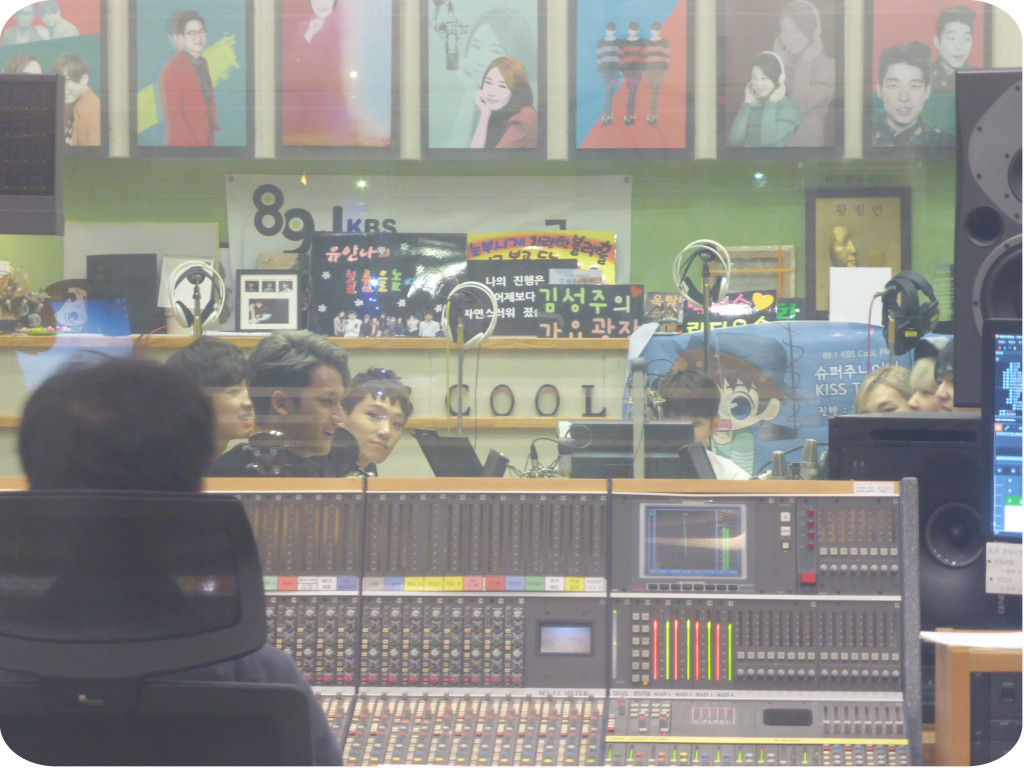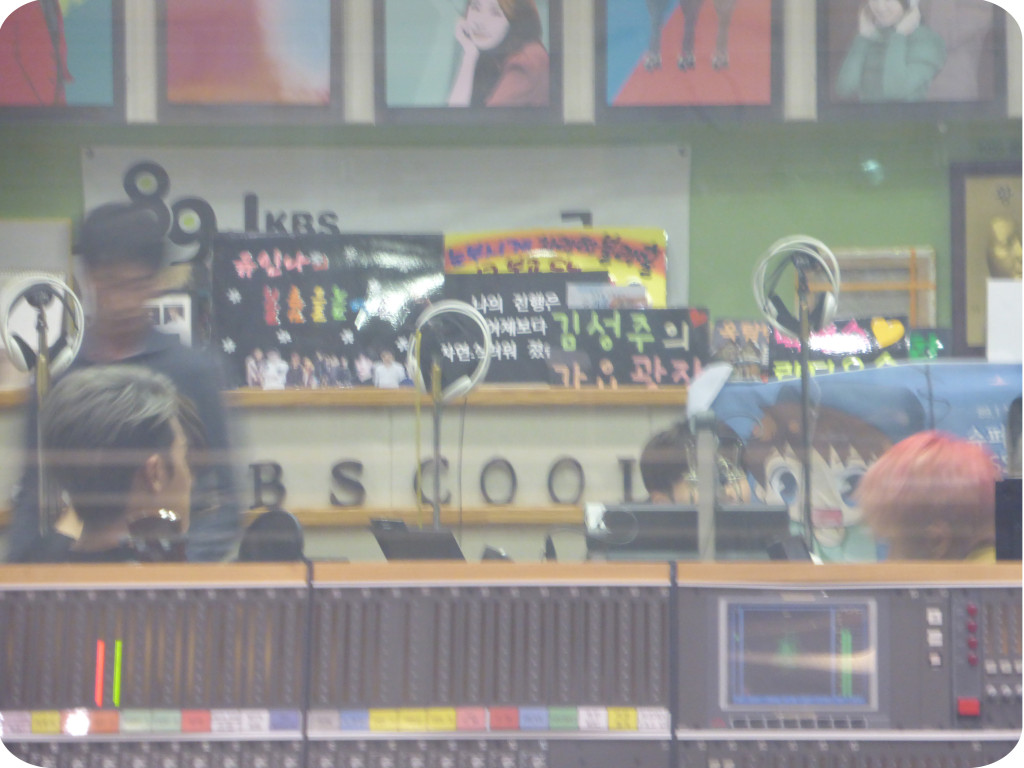 Then I got to see what was going on behind me: lots of disappointed fans were standing at the back, intimidated by the hardcore fangirls and boys. Oh man, that was so sad to watch.
I returned to the lobby and during the whole broadcast, I waited inside for Seventeen to come out and to at least be able to see the other members as well, but things turned out differently: at 11:30pm, the fans in the lobby were told to go outside and wait in front of the parking lot. That's where I got the closest I've ever gotten to a K-pop idol (wait, not really, Simply K-Pop was a hell of an experience, too). I was right next to the car when they opened the door and the members whom I'd seen rushing to the studio just a few hours before (that is Jeonghan, Dino, Mingyu, S.Coups, Wonwoo and Hoshi) waved at us and talked to some of the fans, but after the two minutes, this oh-so magical moment was over and both of Seventeen's cars drove away.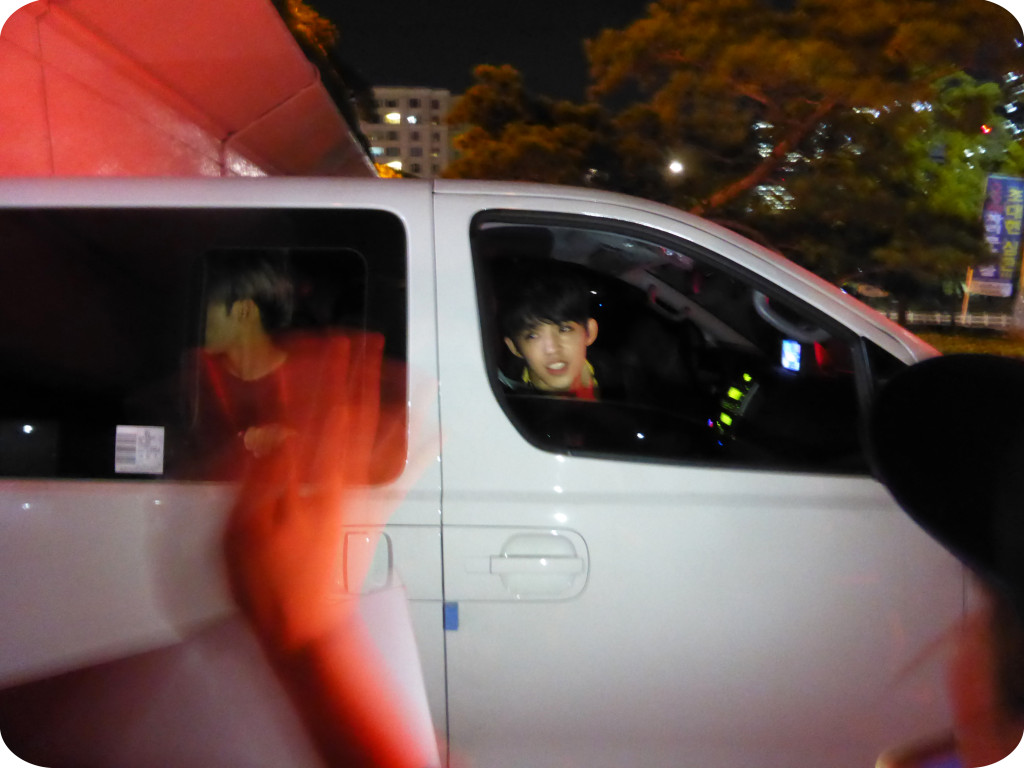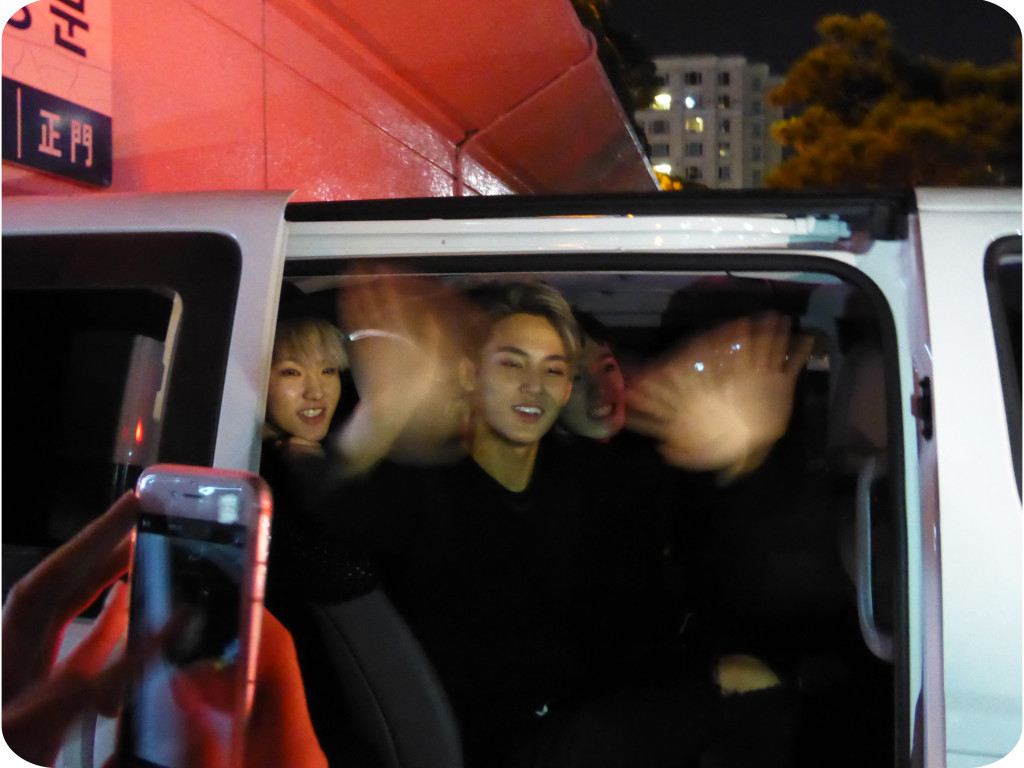 All in all, Sukira was not that bad of an experience, but in order to see the actual broadcast you have to be very determined!
Click here to find out more about Sukira and the program's schedule.
Directions
KBS Cool FM is right next to the KBS On museum, so click here to get the directions.
Till next time,
Julie