Happy New Year! 2017 was a great year and I am looking forward to see what 2018 holds in store for all of us 🙂 What are your New Year's resolutions for this year? If, perhaps, scoring high on the Test of Proficiency in Korean is included on your list, you came to the right place 😉 In this article, I will be giving you some tips which might get you one step closer to the grade you deserve.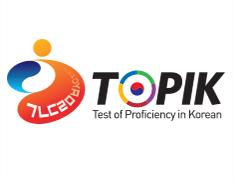 In November 2017, I took the TOPIK for the third time and after 3 years of hard work, I finally managed to get Level 6, which is the highest possible score. In 2015, I wrote a blog post about my first experience with the TOPIK, which also includes a bit of general information about the test (->here). In this article, however, I will write down a list of things I wish I knew before I took the test and I hope some of those will help you prepare for the TOPIK:
Register as soon as registration opens
Check the registration dates on the TOPIK website and create an account before your registration date. On the day of registration, spots will fill up fast, and most spots in Seoul will be gone in less than 15 minutes (at least from what I've experienced). If you don't manage to get a spot in Seoul, there will always be other cities in the Gyeonggi-do area available, so don't worry if it doesn't work out right away.
Double check your location
It goes without saying that you should make sure that you are headed to the right test centre.
Bring your ID and your admission card
Do not forget to bring your ID because you will not be able to take the test without it. As for the admission card (which you can print from the TOPIK website), you won't necessarily need it, but it is always better to have it with you since it includes your registration number and your classroom number, which will make it easier for you to find out where you have to go.
Bring water and a healthy snack
There will be a 20-minute break between the writing and reading section and since you are not allowed to leave the building during the break, it is better to have your own drink and snack with you.
Bring correcting tape/white-out (!!!)
You do not have to bring a pen (the supervisors will hand out pens before the test) but definitely bring your own correcting tape, unless you want to raise your hand every time you make a mistake and wait for a couple of minutes until a supervisor comes to your desk.
Write down study notes on a notebook
You will be asked to hand in all your electronic devices 40 minutes before the test starts. However, you are allowed to read grammar books or check your own notebook until right before the test and during the break. If you want to look up a couple of words or grammar points before you start writing, keep them on a piece of paper instead of on your phone.
Prepare the writing section at the beginning of the test
When the test starts, there will be a song playing in the background for about two minutes, which gives you enough time to look at the writing topic (located on the last page of the booklet) and do some brainstorming on what to write later on.
Underline key words during the listening section
If you finish the previous questions early, read the answers of the next question and underline key words, which will help you find the right answer once the next question comes on.
Run to the bathroom during the break
Go to the bathroom as soon as the break starts because the last time I took the TOPIK, the bathroom line was so long that some people did not have much time of their break left before the reading section started.
Chew chewing gum (quietly!!!)
Chewing chewing gum helps me focus (especially on the reading section), but please remember to do it quietly!
Those were a few tips on how to prepare for the TOPIK. I hope they were helpful and I wish you good luck on your test 🙂 And if you need a little more inspiration for your Korean language studies, check out my Korean dictionary design collection!
Till next time,
Julie