KBS 온, or KBS On, is the first Korean museum dedicated entirely to the development of the Korean broadcasting system. As if this weren't enough to make it a museum that appeals to a large group of people, in my opinion, KBS On is one of the most interesting exhibition halls I've ever been to.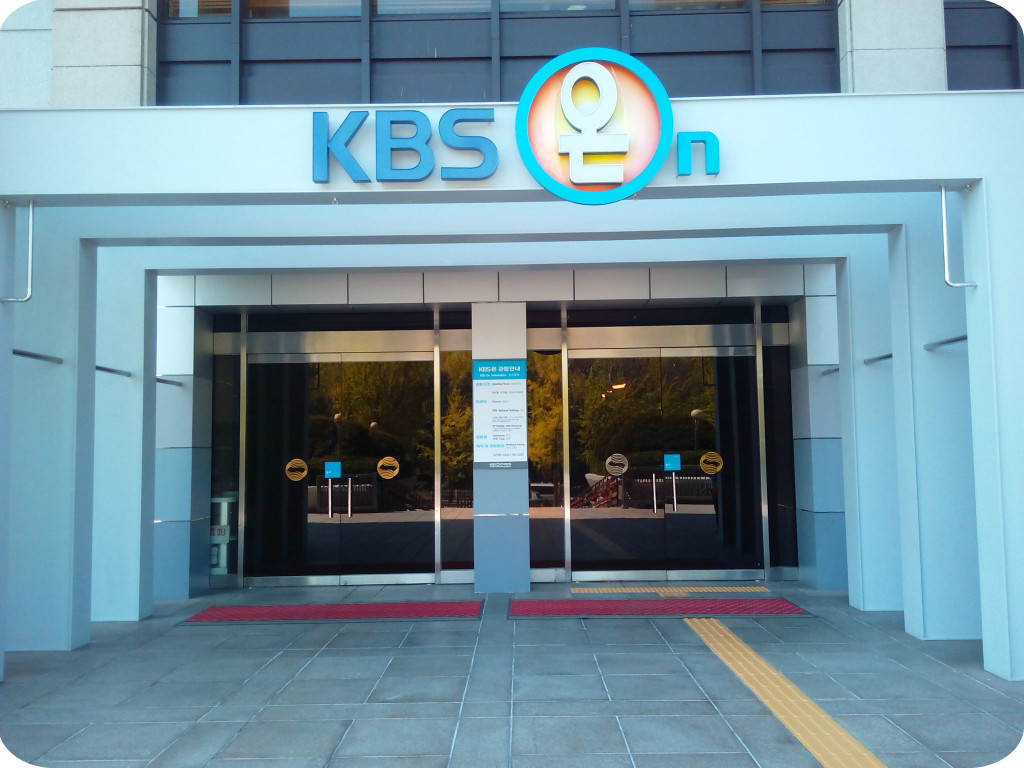 KBS On is situated in Yeouido, right next to Hangang Park (perfect place to relax after exploring the museum ;)) and there's NO entry fee (click here for more free activities in Seoul). The hall is open from 9:30am to 5:30pm from Tuesday to Sunday. I'll warn you right away, this museum is THE out-of-school location, so you might run into some (lively and slightly noisy) school children. I was lucky though, because the children had just left right before I came in.
So, what's there to do at KBS On? Mainly, you can learn about the Korean broadcasting industry as well as KBS shows. Most of the texts are in Korean, but there are multilingual leaflets at the information desk summarizing what's written on the walls of the museum.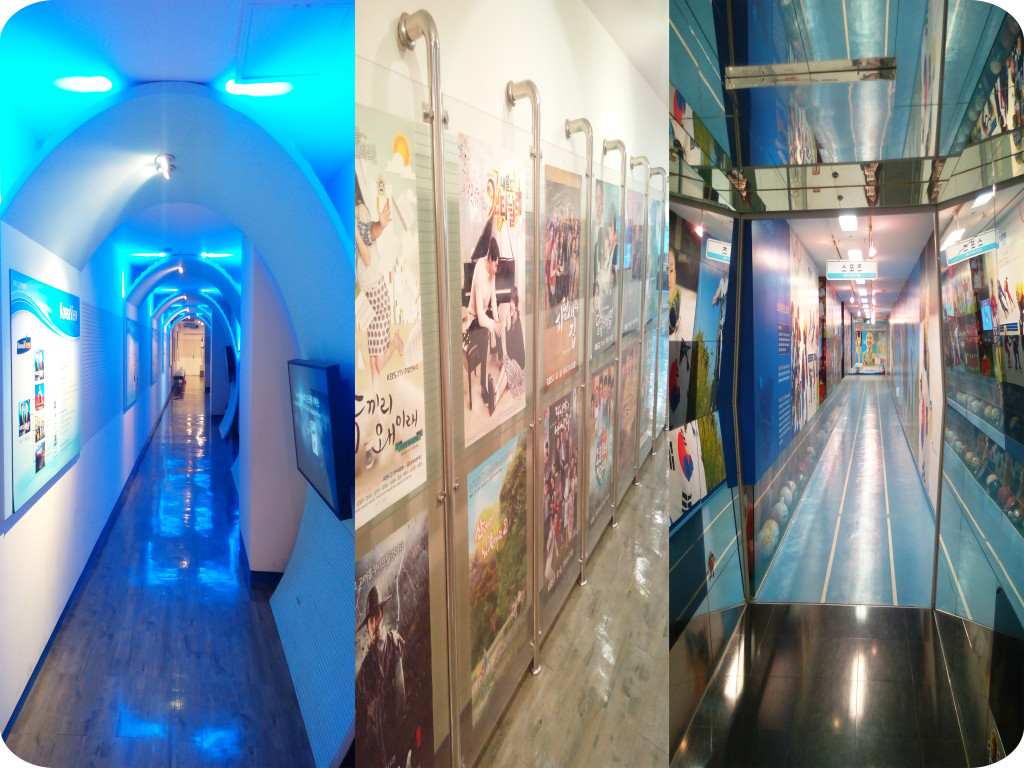 The fun actually begins with the numerous activities where you can test your skills in various media-related tasks. How about singing on the stage of the famous kids song program "누가누가 잘 하나" [nuganuga jal hana] (not the real one though ;))?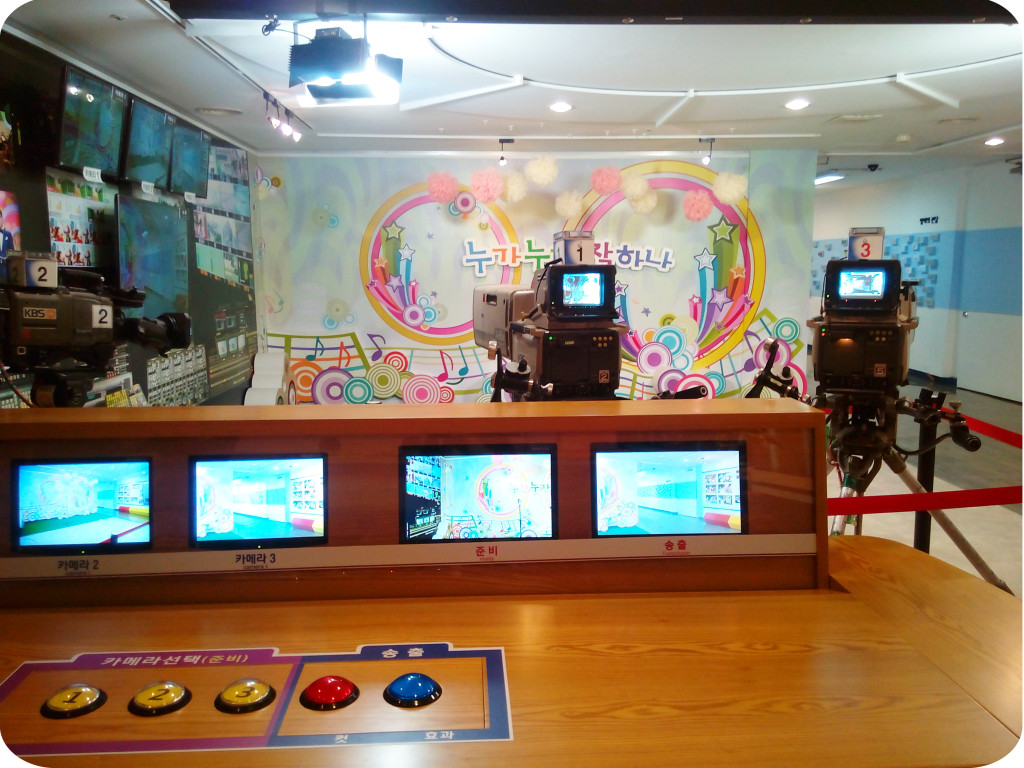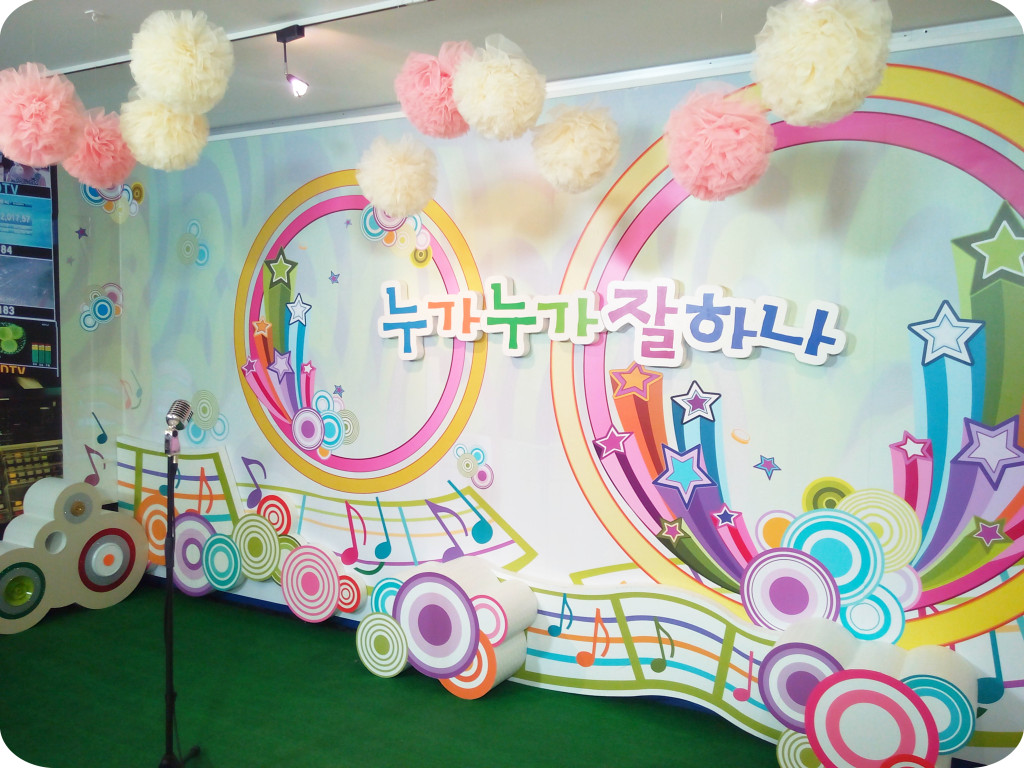 In fact, you can have a look into the actual studio of this particular program: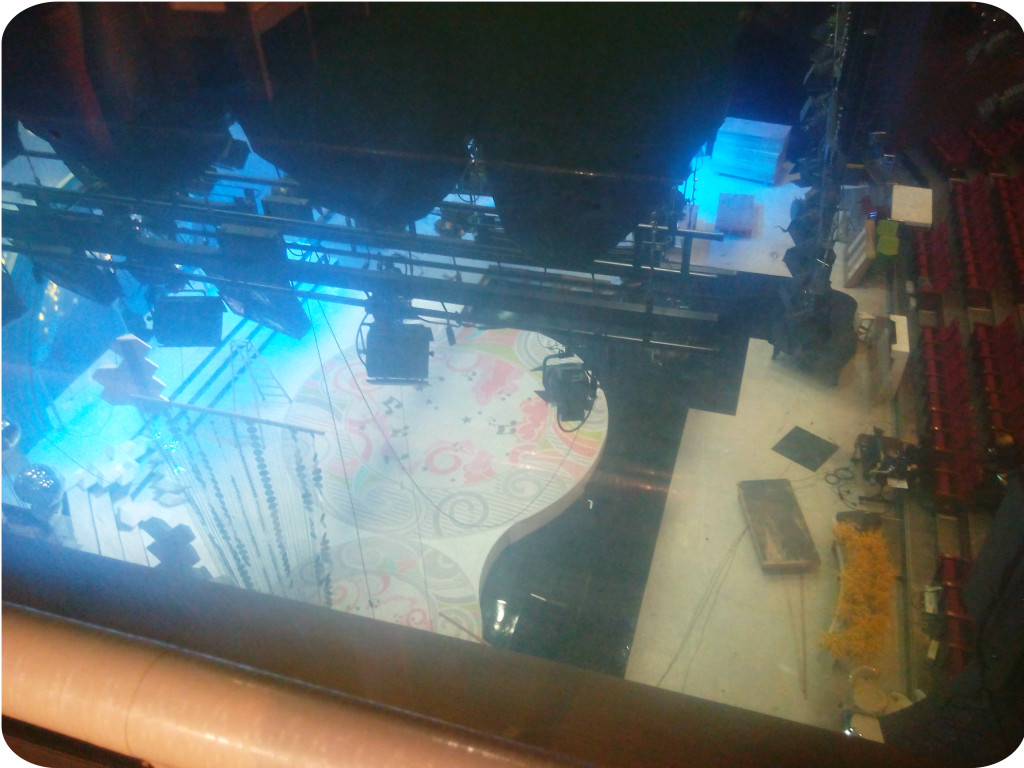 Or why not become a news reporter for one day?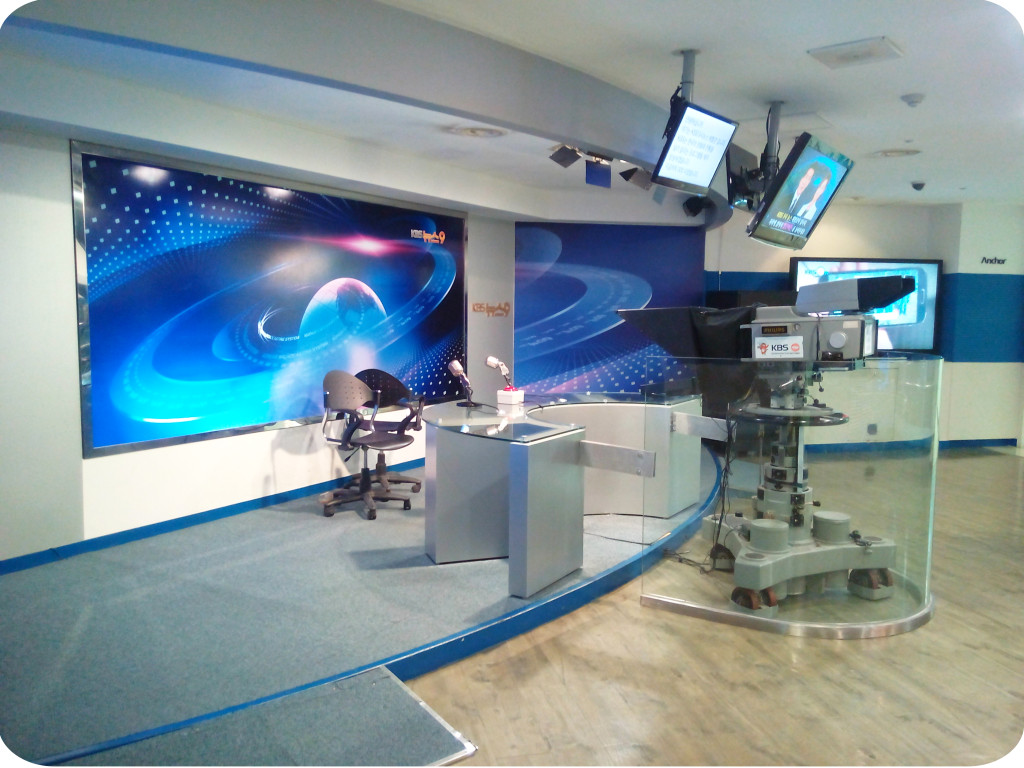 Are you more into K-Pop? Well, after watching some randomly chosen K-pop performances and Drama clips at the 3D movie theatre, you can show off your dance moves in front of the blue screen!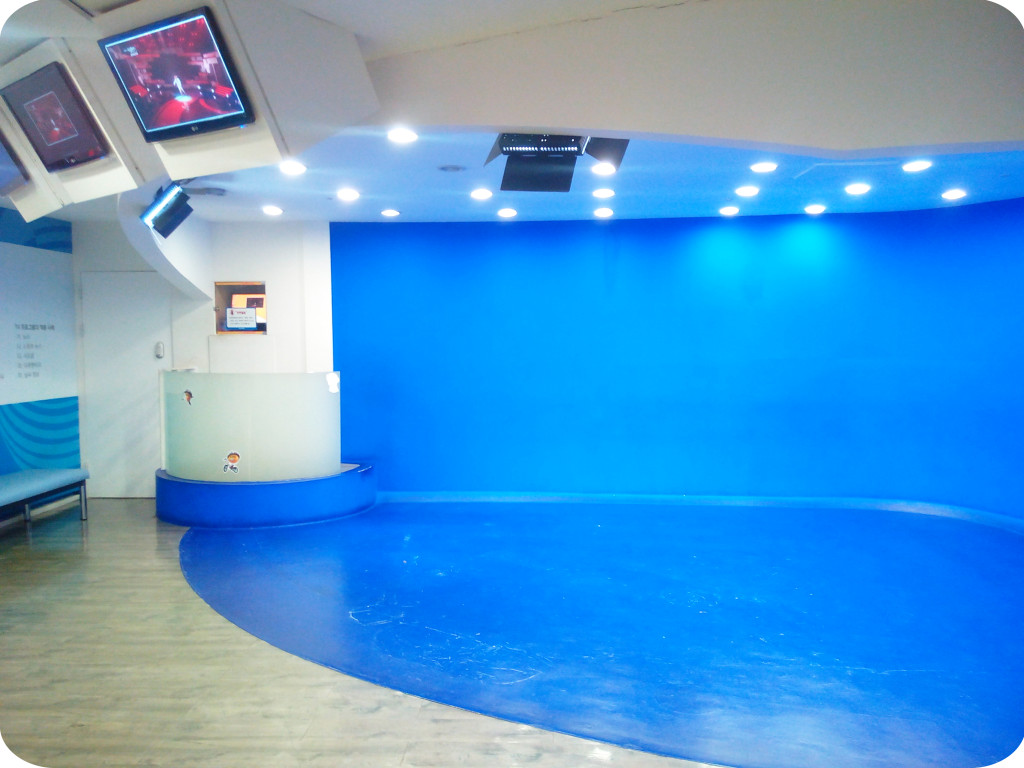 If you don't like standing in front of the camera, you should try dubbing one of KBS's cartoons: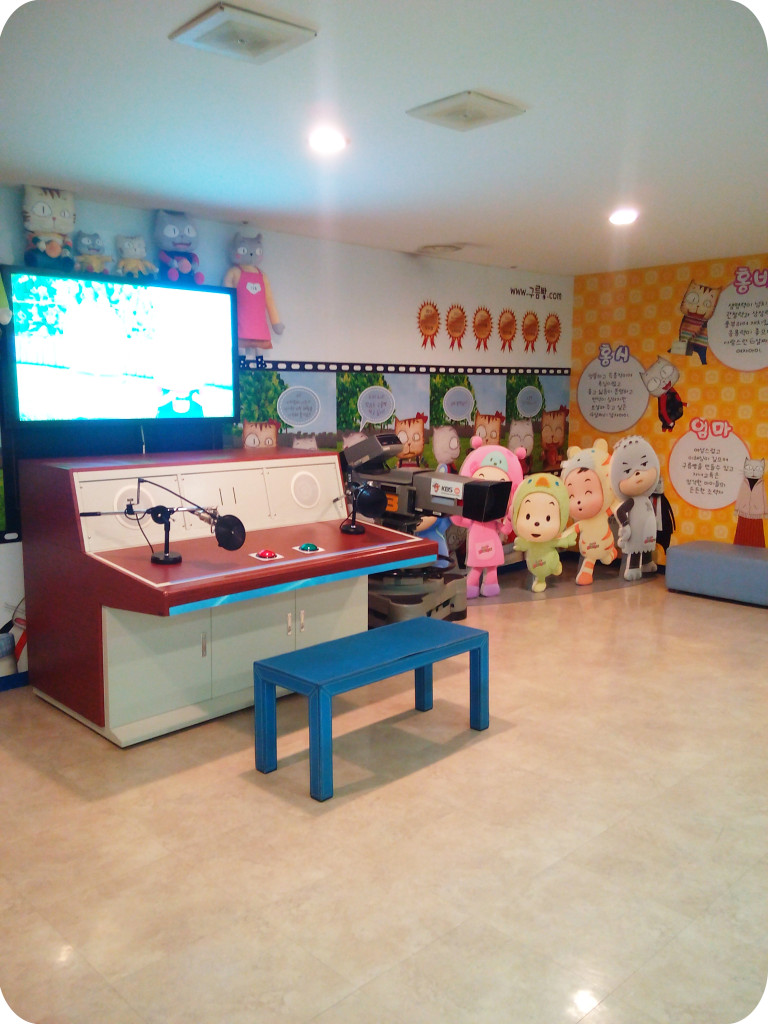 While most activities are located on the first floor of the museum, KBS On also has a second floor where you'll learn about the history of the national broadcaster.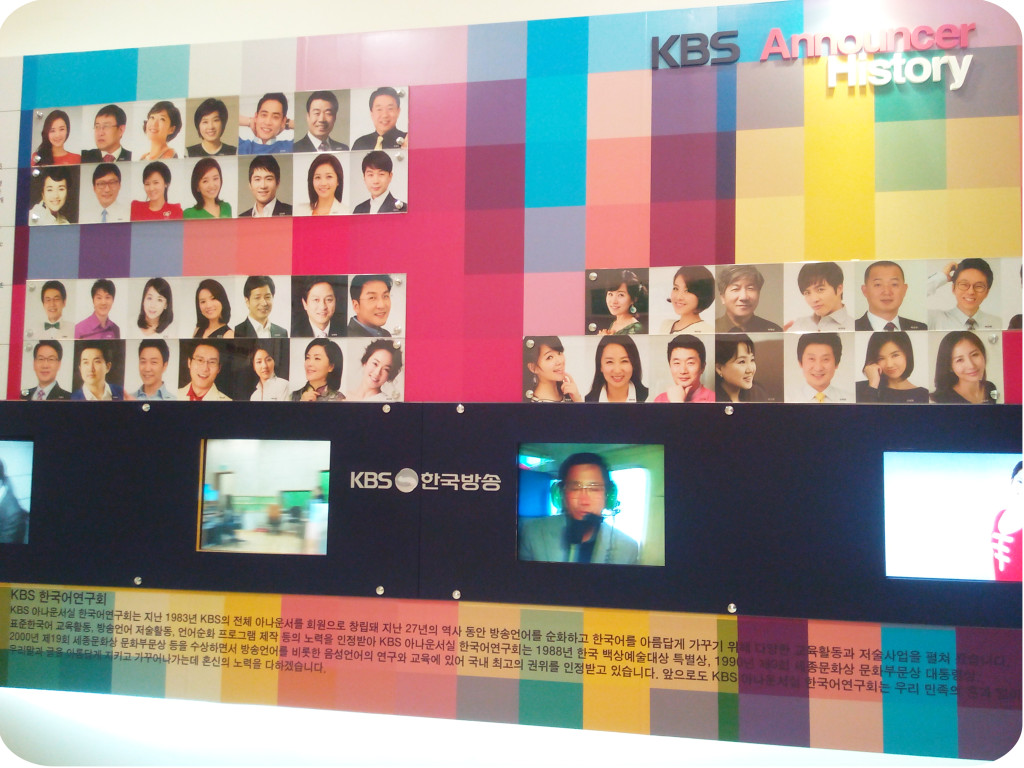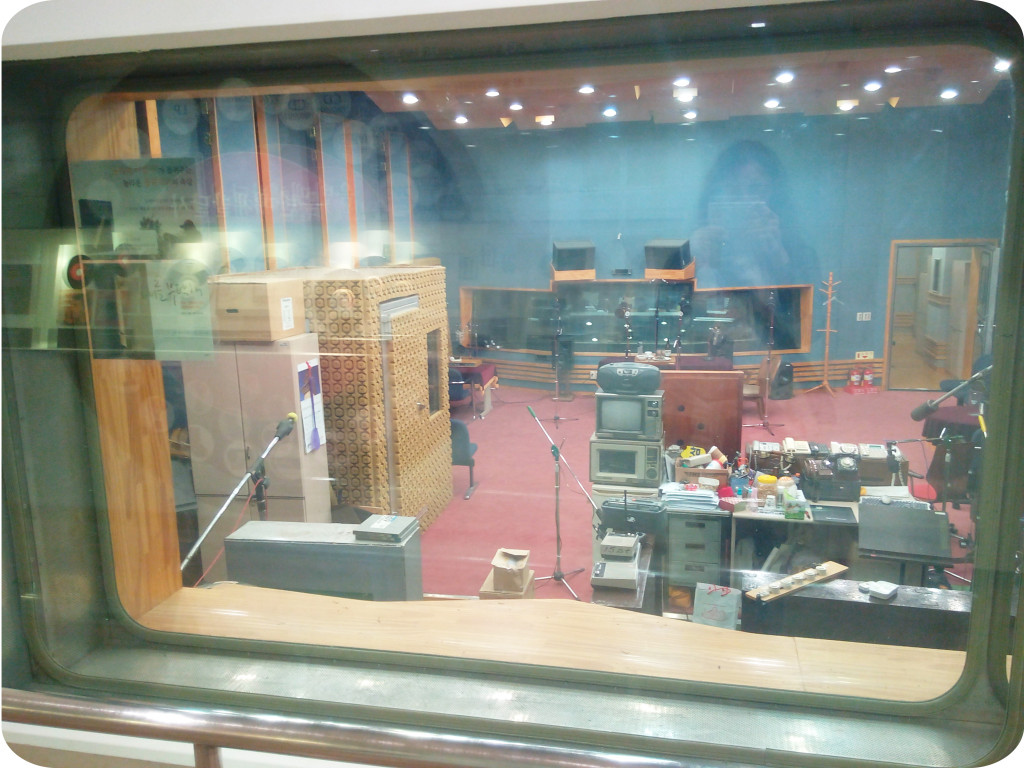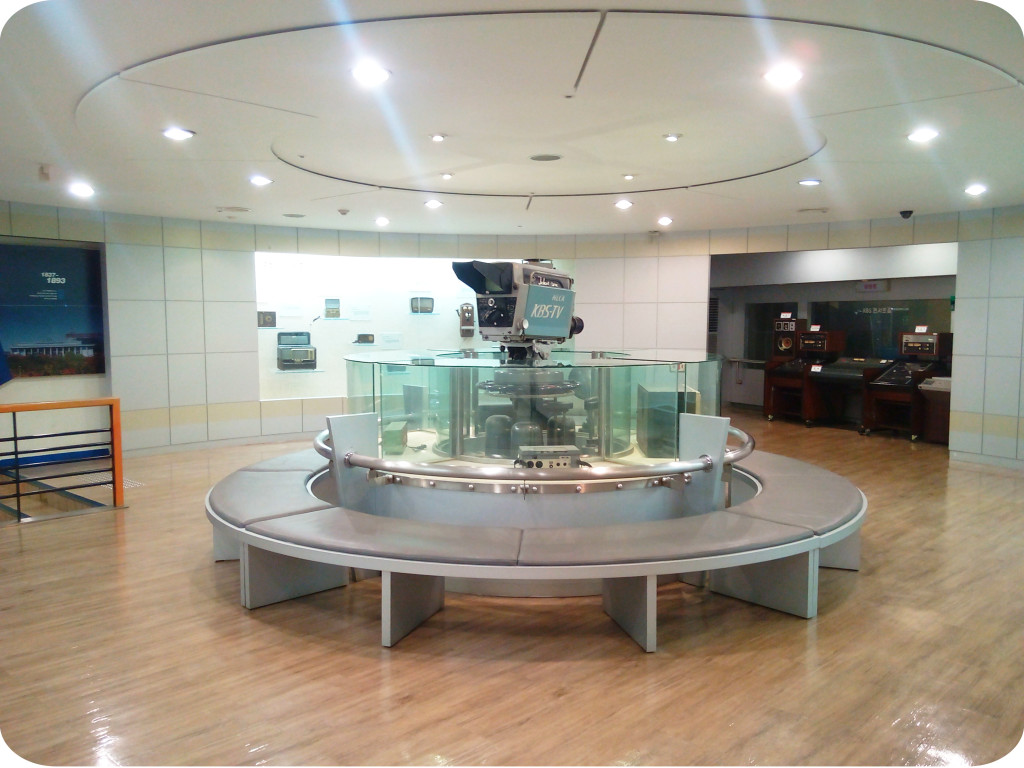 There even are some photo points at KBS On, like this one where you can take a picture with these adorable cartoon characters:

Directions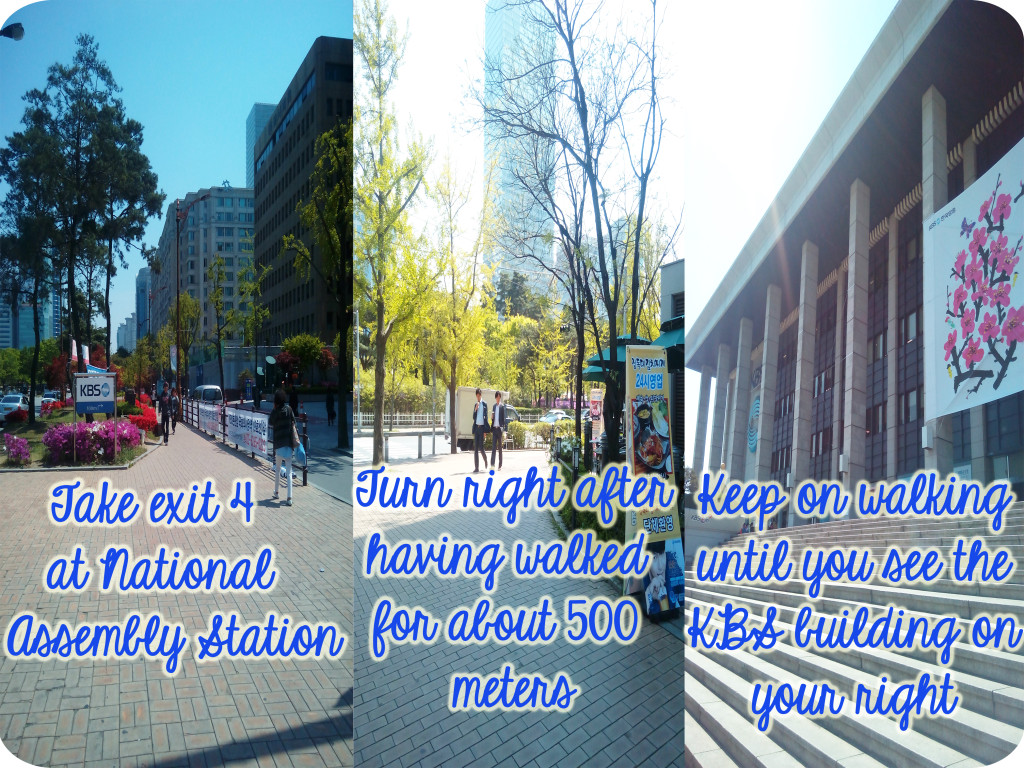 Get out of exit 4 at National Assembly station (line 9). Walk straight, cross the street, keep on walking (you'll eventually pass a place called "the Island Park"), then turn right. Walk down the street, cross again, and keep on walking until you see the huge KBS building on your right. The entry to KBS On is at the far left end of the building.
TIP! KBS On is actually next to KBS's radio stations, which you can actually look into through a window. One of the radio shows getting recorded here is Super Junior's Sukira (Kiss the radio)!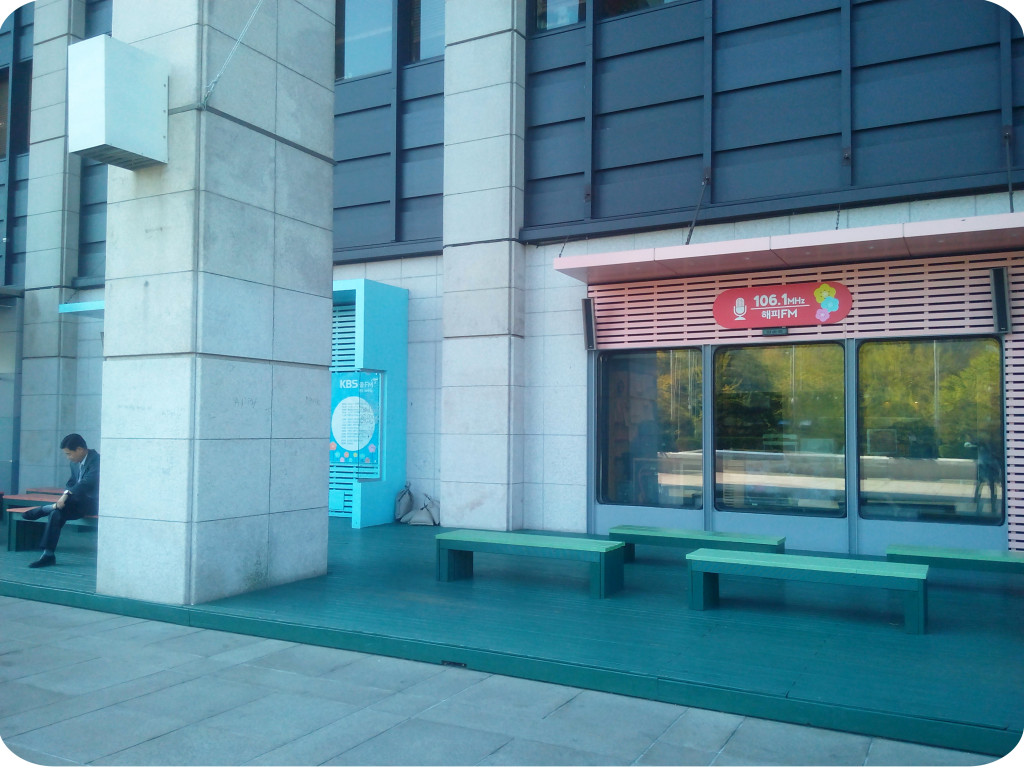 Till next time,
Julie